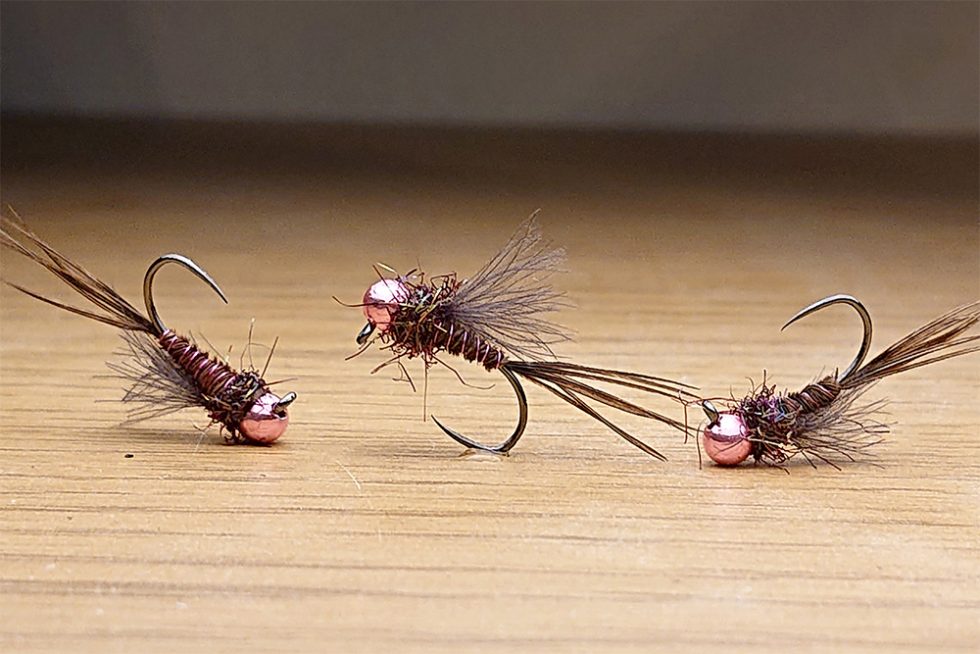 Tying Recipe:
*Demmon ST 320 BL Jig Hook #12
*Thread 8/0 Black Uni Thread
*Body: Pheasant Tail barbs
*Tail: Pheasant Tail tips from barbs
*Ribbing: Pink wire
*Thorax: Micro Flash dark brown
*Wing: CDC barbs – Chacki Campbell
The secret is staying in the wing, thorax color and how this fly is fished. Johan recommend to be played behind rocks to induce the attacked. Even in slow running currents the cdc barbs pulse and work in water. That induce the fish attack because the fly has a life like appearance.
It should be used for Spring fishing not only in fast currents but also behind river banks when water is high. Were is a structure in water is a fish, just play the fly a little bit more than usual and the fish will strike.