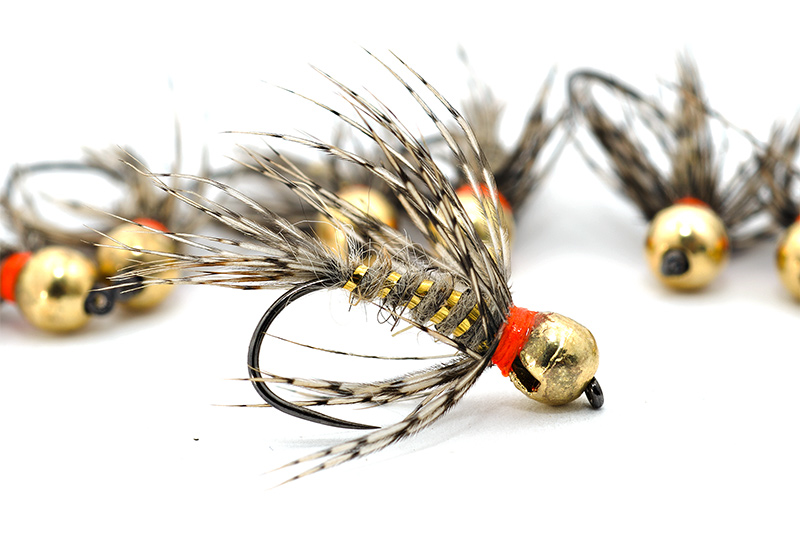 Tying Recipe and materials:
Hook: Maruto D04 HWW #10-#16
Thread: Uni 8/0 black
Hot Spot: Hot-Orange or Hot-Red Thread
Body: Troutline Spike Dubbing – natural grey color
Tail: Partridge barbs
Bead: – tungsten in gold
Hackle: Partridge hackle – back feathers
Ribbing: classic flat gold tinsel
Fishing tips:
*it is one of the best if not the best nymph for starting season
*it id perfect for fishing using any style of nymphing
*the GRHE and partridge Bug nymph is extremely efficient with Czech style or Polish style
*the nymph should be used it when the fish are lazy and are hiding in deep pools and behind big structure on the bottom of the river
*we recommend to jig it and play it behind big rocks or in deep pools.
*the fly can be set on a top or on the dropper
*the fly can be combined with a classic GRHE nymph, wet flies or other nymphs
Our fishermen friends used and tested this fly GRHE and Partridge Bug on rivers from Slovenia, Italy and in Slovakia, Czech Republic and Poland. The feedback was fantastic, from April till first part of July this fly wast extremmly efficient.