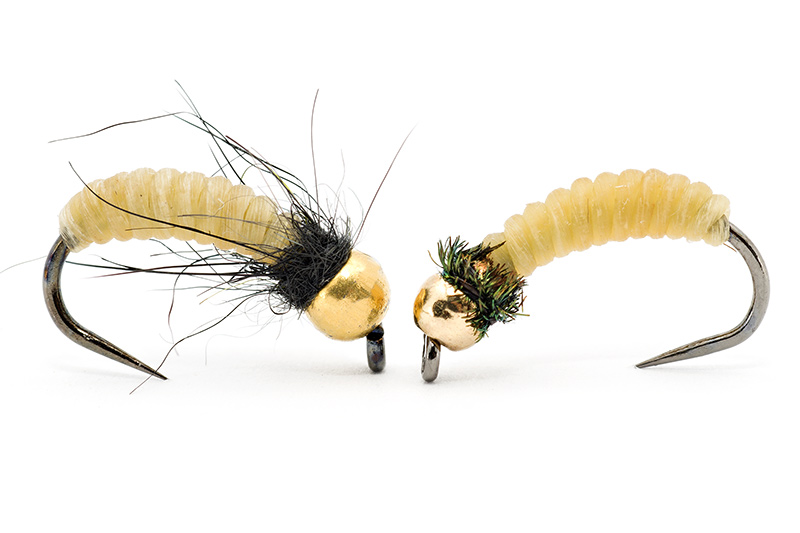 Catgut nymphs are used for many years in competition fishing by Polish and Czech anglers. For a long period of time this material was kept as a secret material. But a while ago, from aprox 4-5 years , the secret was revealed and the catgut nymphs started to be more and more popular between anglers from East Europe and Central Europe.
Unfortunately some fishermen are using google to understand what catgut mean. First catgut biothread is nothing to do with cat guts. The catgut is the popular name for surgical suture made of collagen (cow stomach).
I received a lot of questions on Social Media like Facebook and Instagram about this material and some guys are so happy and thrilled when they start tying and fishing with flies tied with Catgut.
The fiber is cream milky opaque and stiff. After soaking in water the material is changing in translucent cream and looks like insects abdomens as you can see in the photo bellow. For this reason the flies tied with this material works fantastic and they catch better compared with latex nymphs or antron/wool nymphs.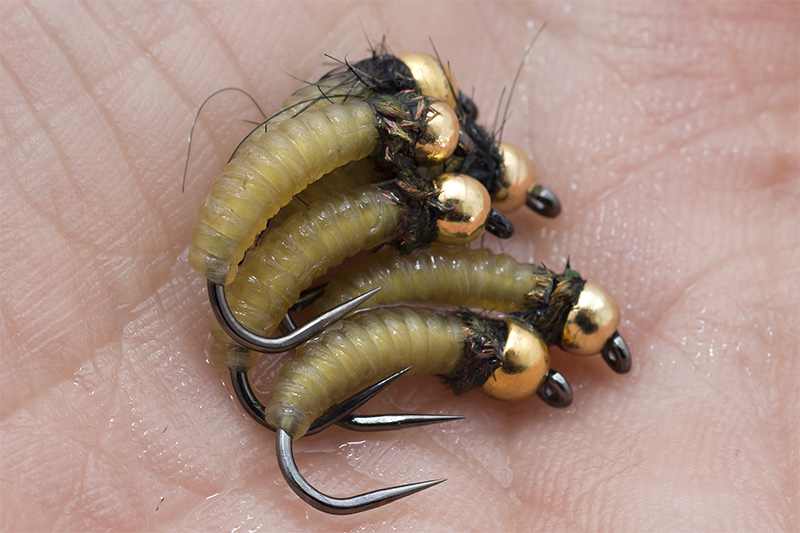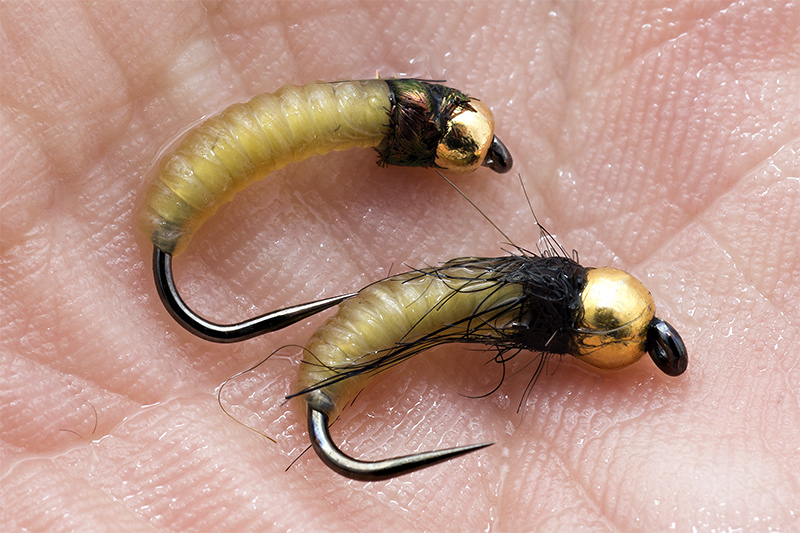 About sizing :
for hooks in the range of 6-10 you can use catgut in size L
for hooks in the range 10-12 you can use catgut in size M
for #14-16 hooks you can use catgut in size S
for hooks from #18 to 24 you can use size XS
The Troutline Catgut Biothread is sold by many shops and dealers and the price starts from 1.79eur/bag With a bag you can make aprox 6-7flies.
You can tie any nymph you like from caddis to mayflies and stoneflies. The catgut biothread can be dyed or can be colored with permanent markers to match the color of insects. All nymphs tied with catgut looks fantastic and more than that are easy to be tied and are very resistant. The material is very durable, the teeth fish don't destroy it.
Another great advantage , you can tie a fly that looks realistic in a very short period of time. For example a fly like these from photos was tied in 4-5minutes. There is no other such great looking nymph with a realistic aspect that can be tied so fast and is so efficient in fishing.