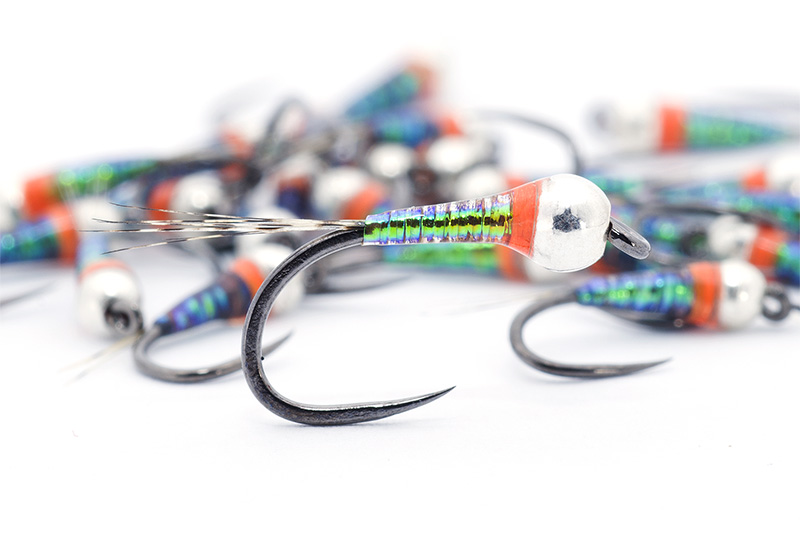 Tying Recipe and materials:
Hook: Barbless #14-16 ( in this case is used Demmon COmpetition W633)
Thread: UTC 50 Denier Hot Orange
Underbody: UTC 70 Denier -Orange colored with a green permanent market
Body: Troutline UV Perdigon tinsel – blue color
Tail: Coq de Leon – Pardo Corzuno Medio
Hot Spot: UTC 70 Hot Orange
Tactical Green Lantern Perdigon is a new nymph developed and tested in rivers from Italy by fly fishing competitors. We tested also for more than 4 weeks of fishing in Lapland and we had impressive results on deep and fast flowing rivers. Huge grayling react positively at this model!