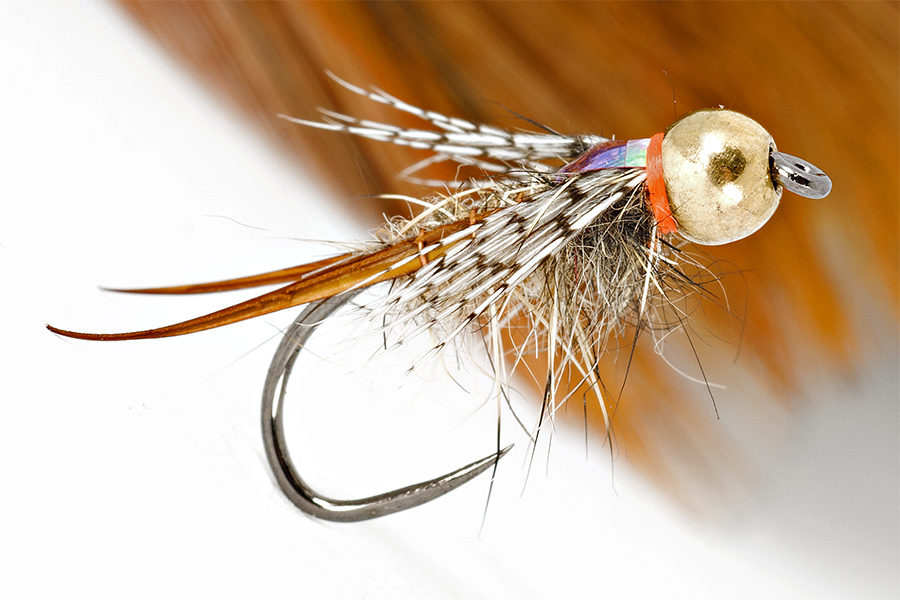 Materials:
Hook: Demmon Competition 900 BL #14
Thread: UTC 70DEN orange
Tail::Brown Troutline Goose Biots
Ribbing: Copper wire
Body:Mad Dubbing- natural color
Thorax: Mad Rabbit Dubbing Plus – Salt and pepper
Thorax Cover: Troutline Mylar 2mm UV Band – Pearl Ice
Legs: Partridge grey hackle
First time I saw this nymph in the box of a very good friend. He told me that tied it after reading the post about it on Globalflyfisher. I was very impressed about efficiency. It was more than 10 years ago, probably even 15… I love it because is a fantastic searching pattern traht cover from mayflies till the stoneflies. It can be tied in different colors and shades.