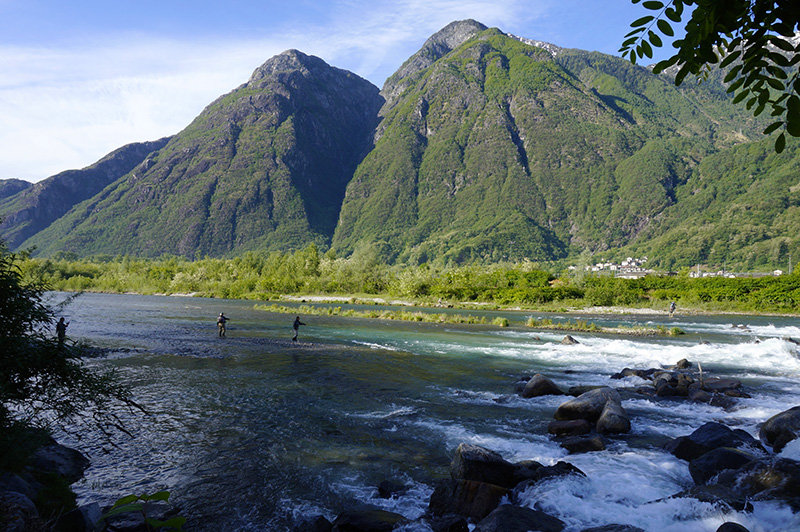 River Mera is a beautiful tributary of the famous river Adda from North Italy. Mera is located in Lombardia and it comes from Switzerland and flows in Adda close to Como lake.
I had the chance to go fishing there, several times with my Italian friends. What can I say, the surroundings are stunning: high mountains with snow on top, blue deep sky and coquettish villages. Driving from Como lake through Chiavenna, up to the high  area in  Montespluga is a nice experience. The road is like a snake between villages, lot of green, vineries and apple ochards. You can drive hours and hours without getting tired.
Each time I stopped just to buy the fishing licence from a coffee bar – only 18eur/day. Then, a cappuccio with a small brioche ( the Italian version of the French croissant) was breakfast. With licence and breakfast we spent between 5 to 10min ! No time to loose because a lot of fishermen from Milano are visiting the area … At least this is what my friends told me in a hurry:)
My "take away food" was each time a delicious piadina with the local prosciutto called bresaola ( matured meat from donkey or moke ). Then, back in the car and drive at least half an hour to arrive to the "best" fishing spots.
What I noticed is that almost all the guys from there are looking just for the "spots" and fish only there. They do not walk on the river bank for kilometers from a place to another. They drive, park the car, go in the water, cast the flies on a 200-300m , jump back in the car, drive again 2-3km to the new spot and again: park, go in the water, cast ….
Anyway , enough talk, here are a few photos from there, enjoy:)
Driving: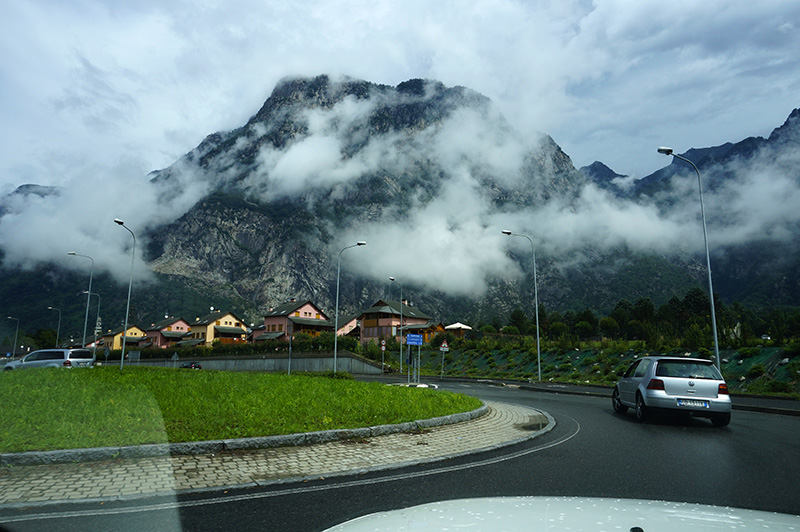 Getting close to the river, view from a bridge: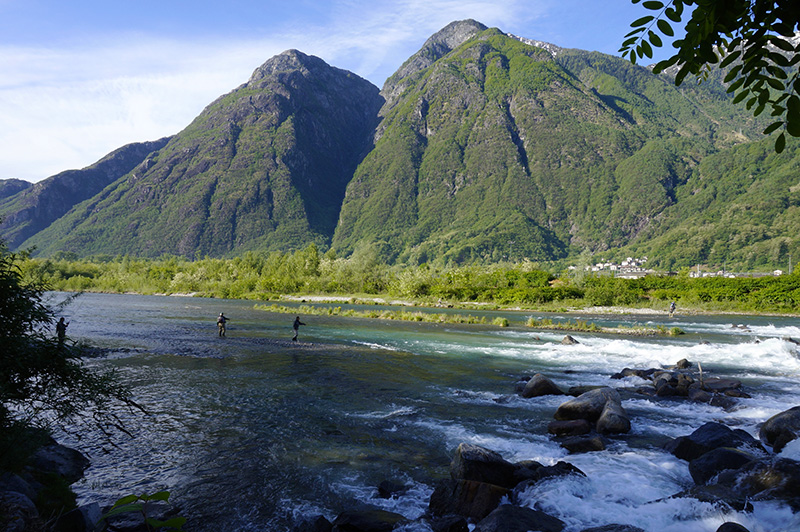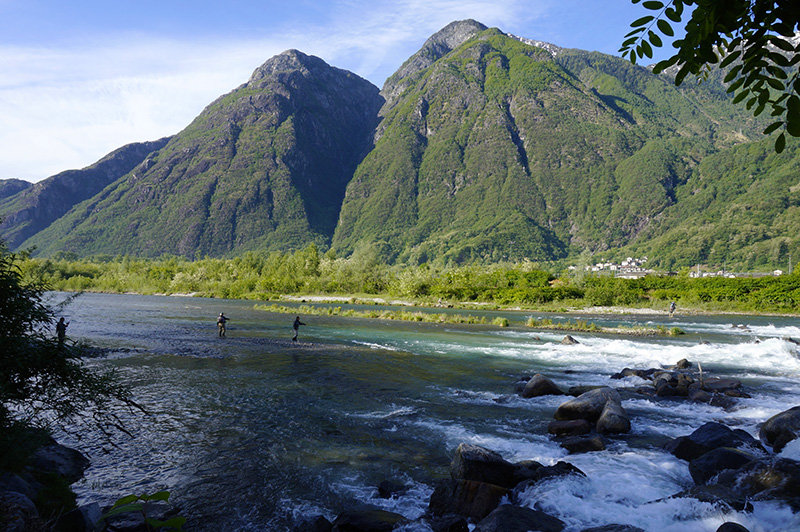 The river close to Adda: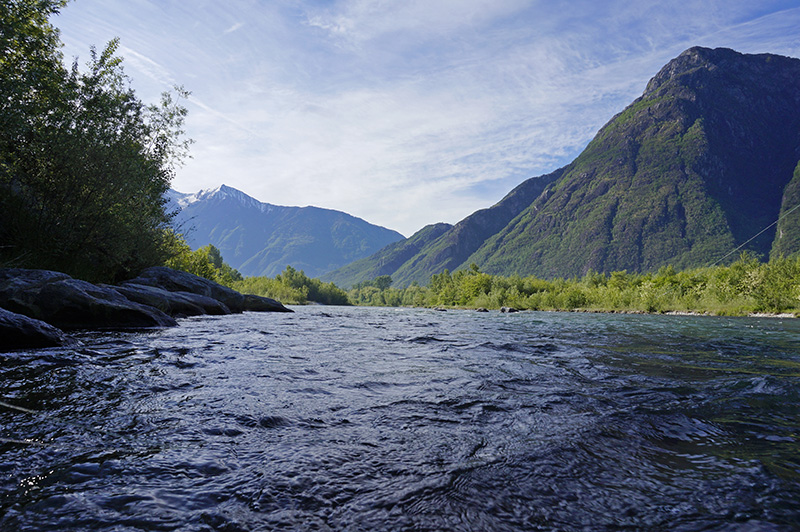 The blue -green smarald color was all the time impressive and charged me with  a lot of positive energy: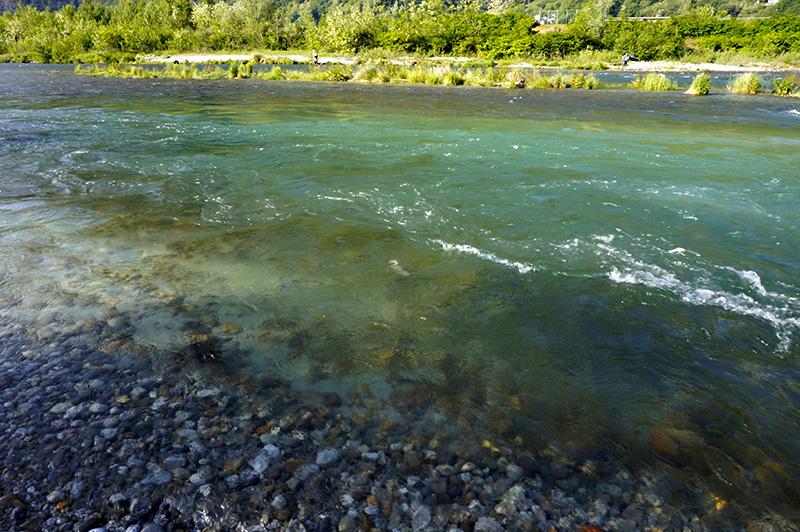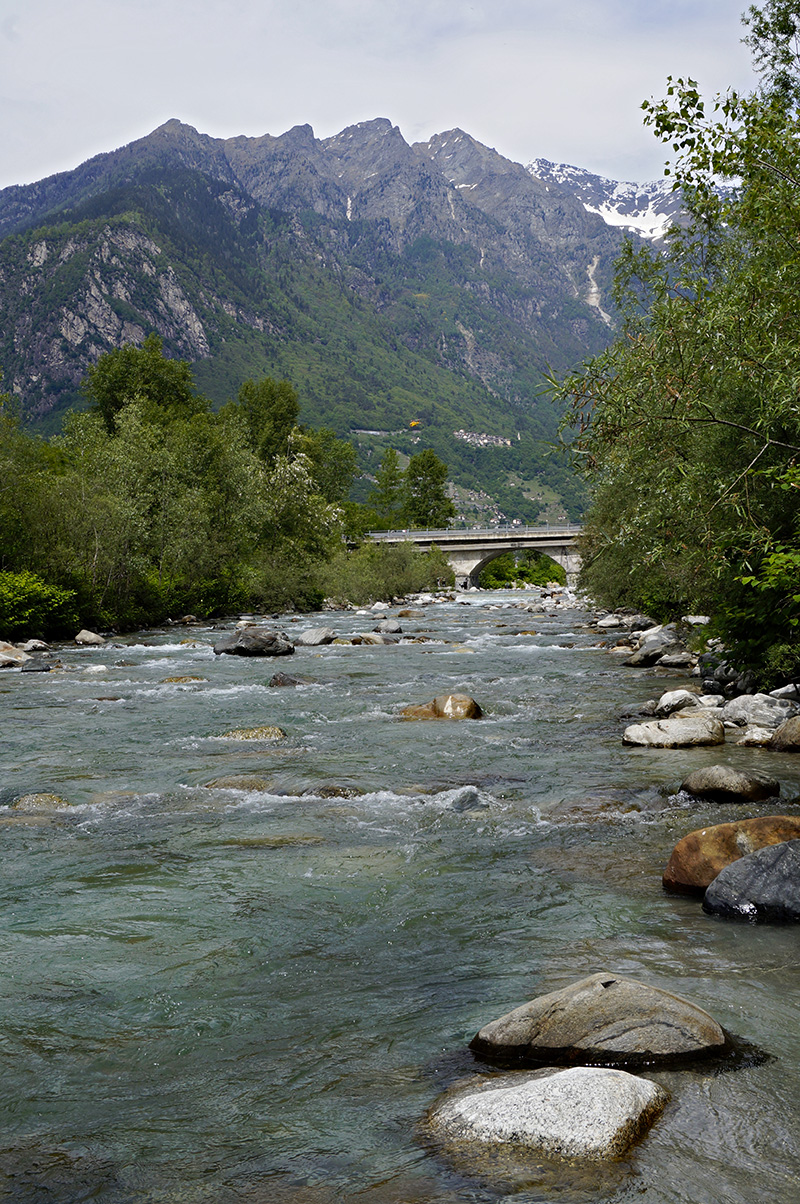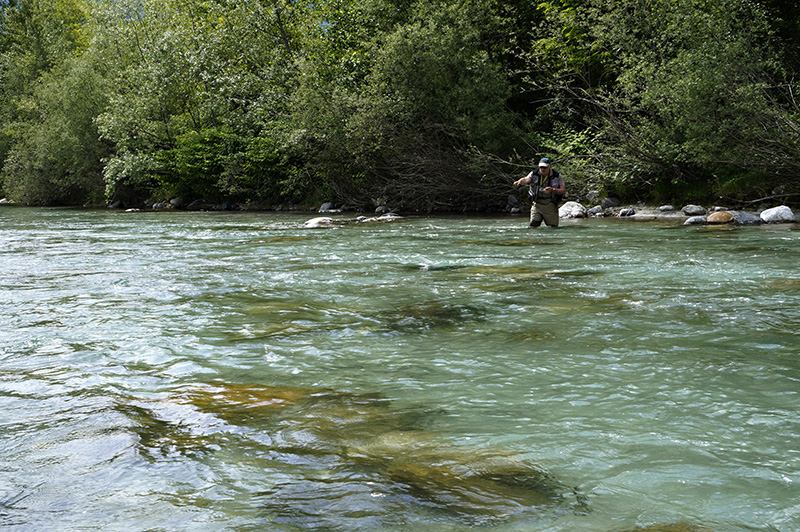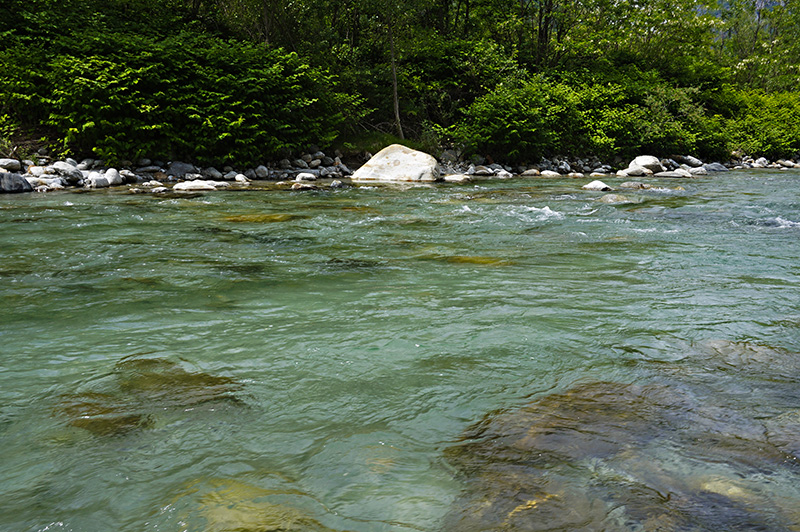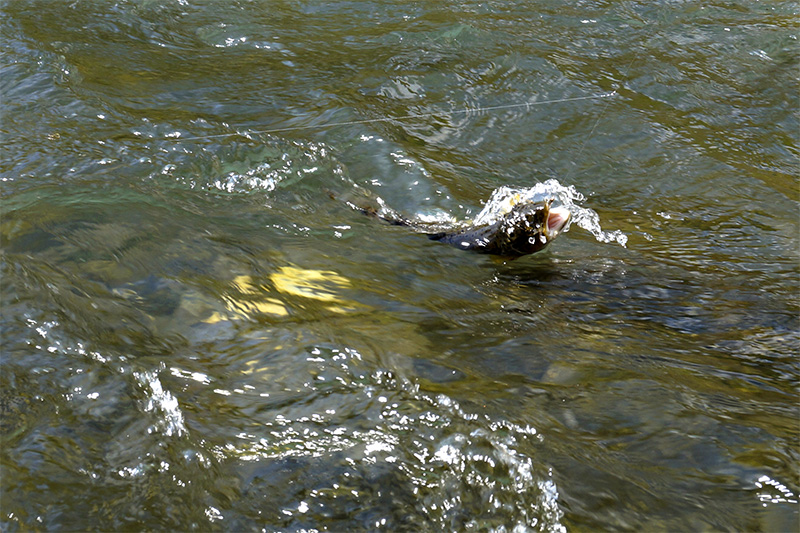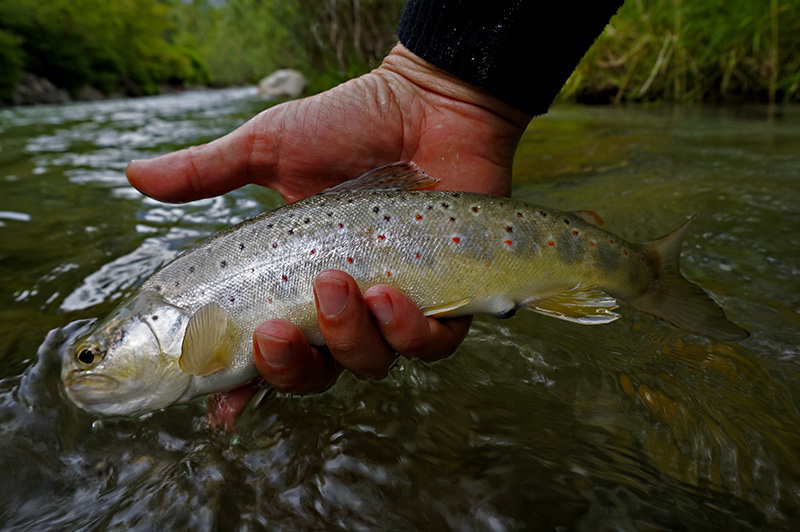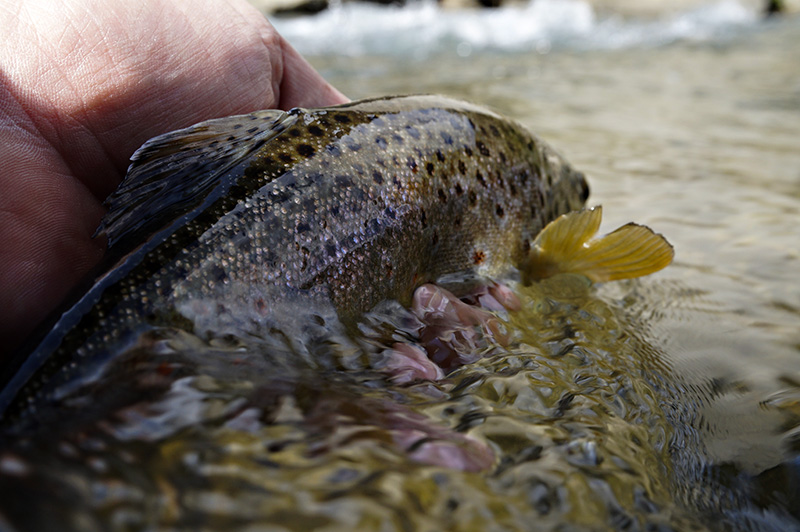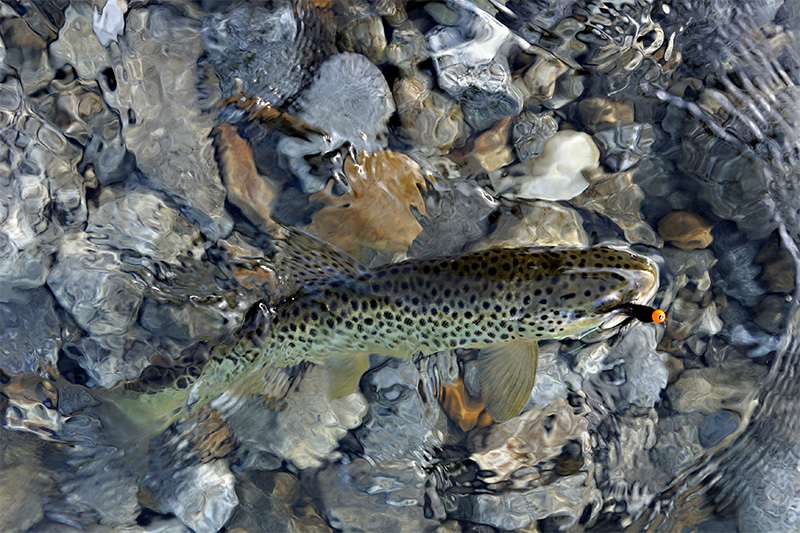 Fishing is not easy, catch and release practice educated the fish. The river is quite big and the flooding generated by melting snow make  fishing more difficult.  The brown trout is spectacularly colored and it is a strong fighting fish. Unfortunately the locals add rainbow trout, each year, to"help" beginner fishermen to catch a few in a fishing day. In my opinion this is not good because rainbow is aggressive . Rainbow invades the habitat of the the local fish like marmorata trout and "pina blu" grayling. These species seem to suffer and they loose more and more space to the detriment of rainbow.
Anyway I'm not an expert but this is my opinion.  But fishing in this part of the word is fantastic and I recommend it to all traveler fishermen to visit this place 🙂