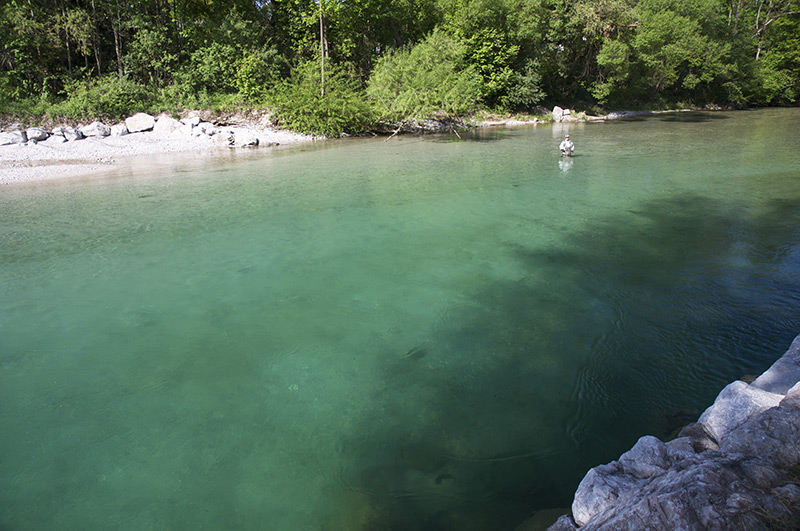 Alm river is a beautiful tributary river of the famous Troun river. Alm is located in Upper Austria and is source of Almsee lake. The water is incredibly clear and the fish are highly educated due catch and release practice and because a lot of local fishermen are fishing there all days not only in weekends. Due to fishing pressure you will find a lot of rainbow trout. The local hatchery release not only juvenile fish but also mature fish. Some of them have problems with fins (this very common for fish raised in concrete hatcheries… This is a practice that I found to be more and more popular all over in rivers from Europe. Now is almost impossible to find rivers with only wild fish!
Anyway I had the chance to visit Vorchdorf – a small nice village where I spent 4 nights and I wentfishing on Alm river, Laudach river and Ager river.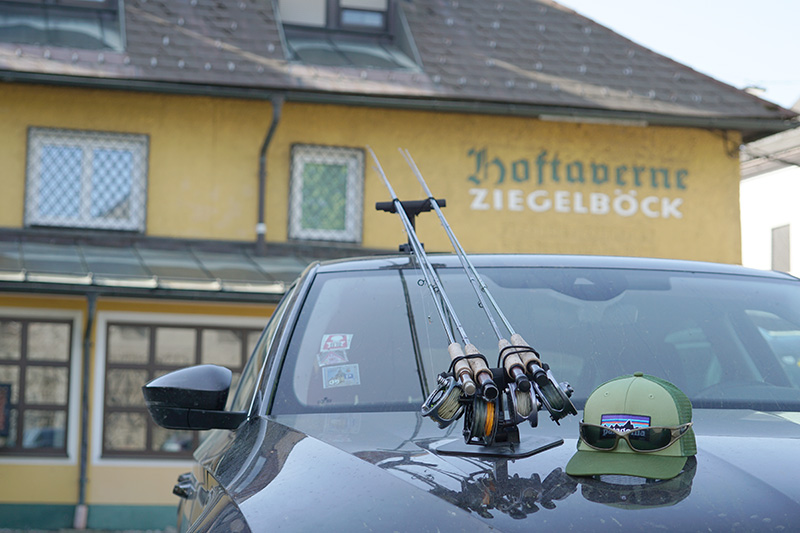 Each morning I enjoy typical Austrian patisserie as you can see in photo. Each day I eat 3-4 of these kinds of goodies filled with poppies, nuts and honey. Don't ask me how extra kilos I had after those days 🙂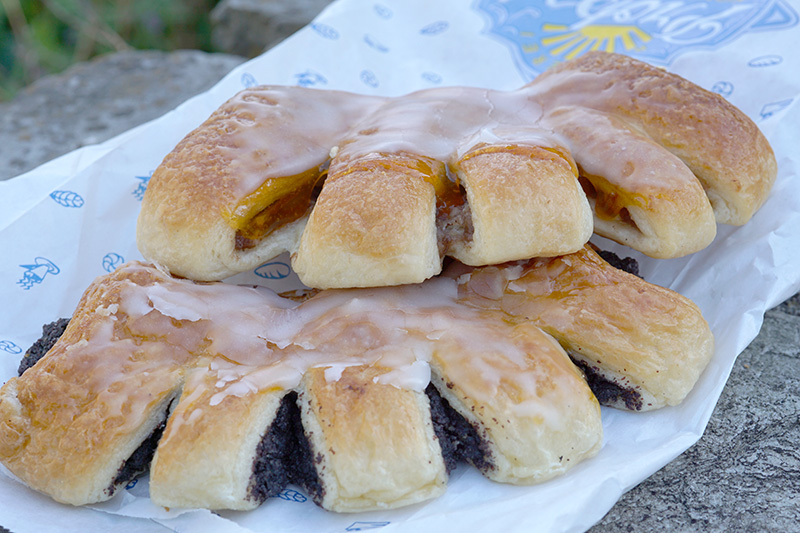 The Alm river is like Austrian rivers, with white gravel and light colored rocks. The fish are not strong colored due to the light tones of the river shades and colors. The water is almost invisible when is not deep and has a light green emerald color in deep pools. We fish on 4-5 km of rivers so here are a few photos of that area: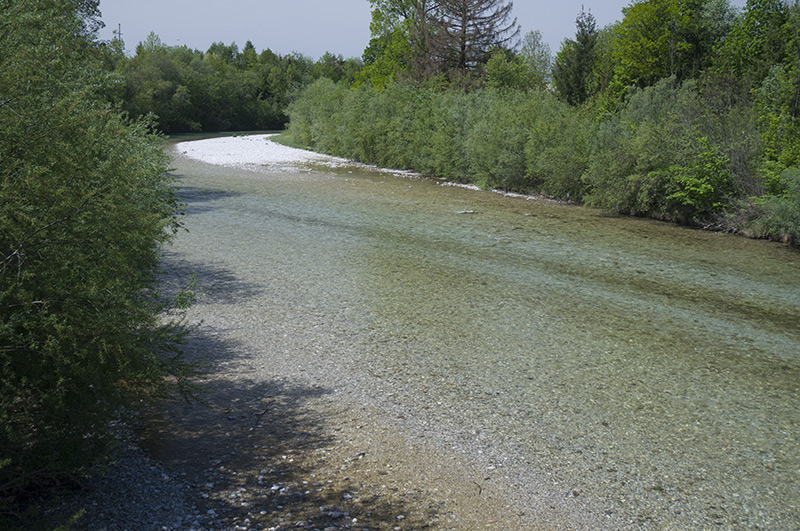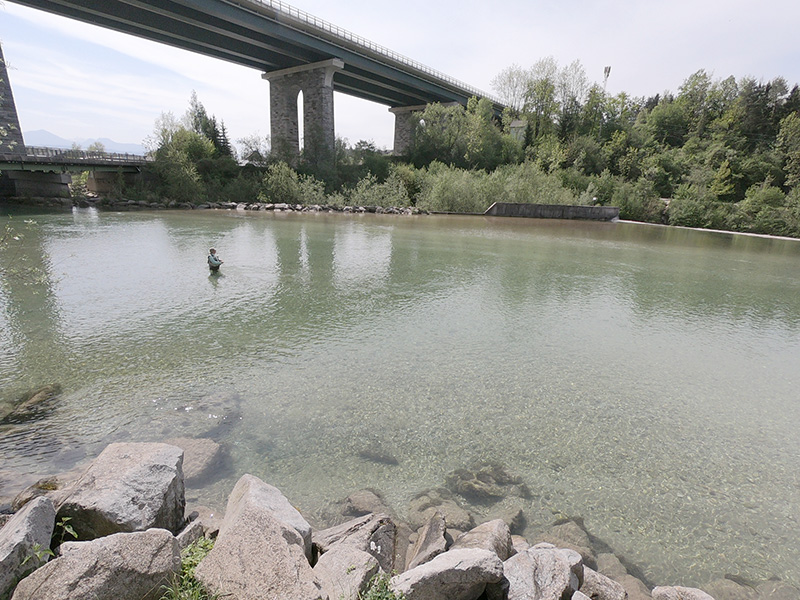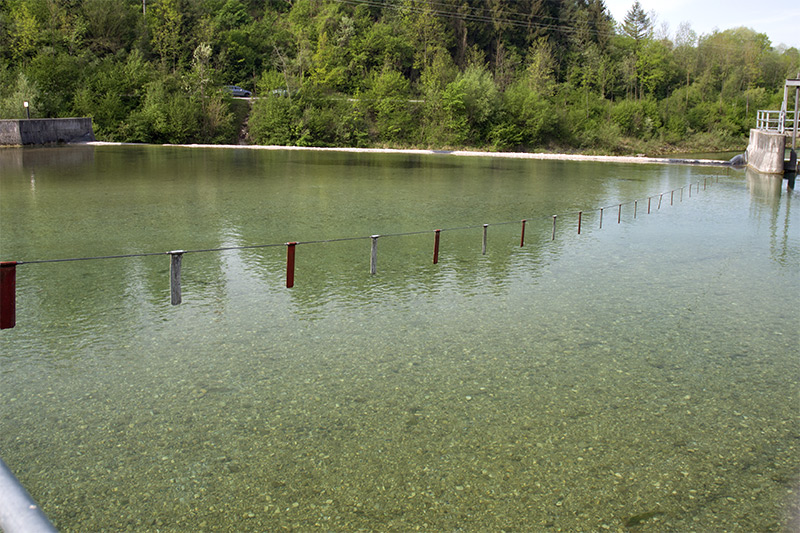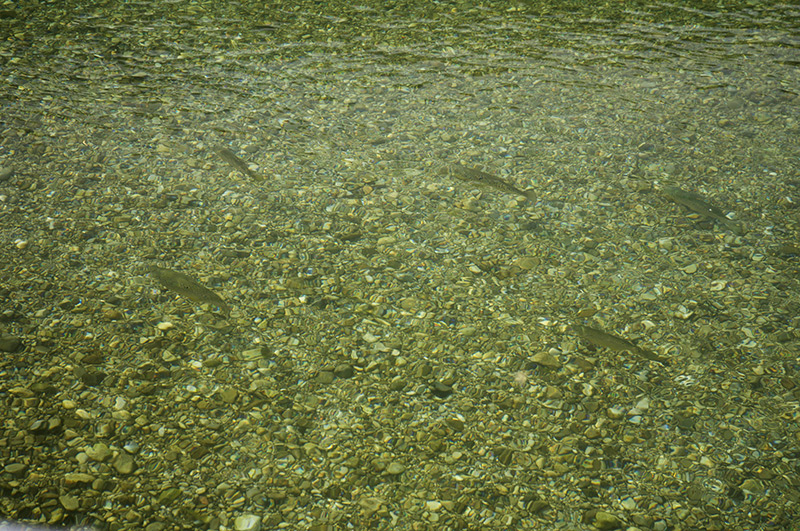 The river has long deep pools with slow running waters. I used almost all the time streamers because the water was a little bit high and due to transparency and how was located the fish, using nymphs at medium or short distance was almost impossible to be productive as a technique
I had only a few trout on nymphs: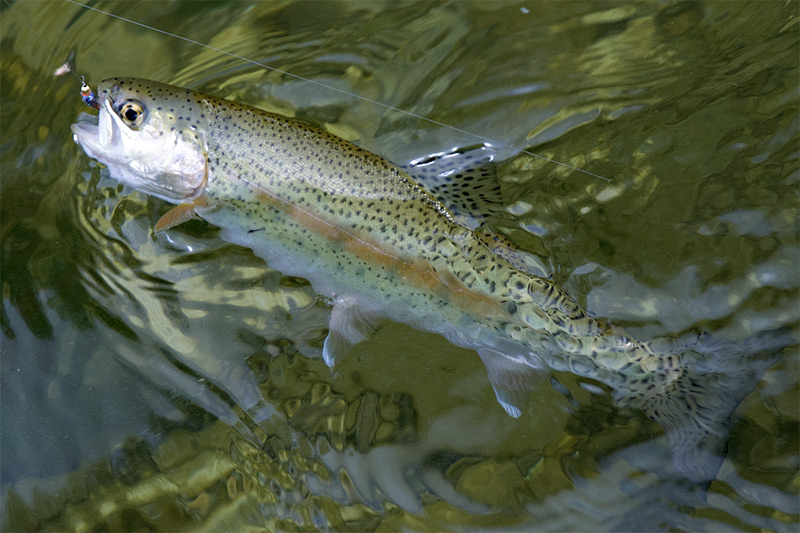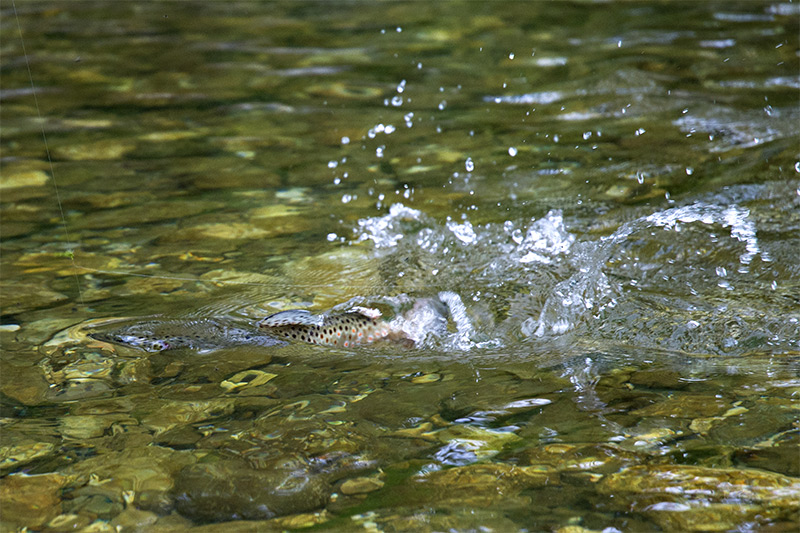 About fishing with streamers I used an intermediate transparent line, I started with dark colored flies like black, dark brown and dark beige but white and dirty white was the most effective colors.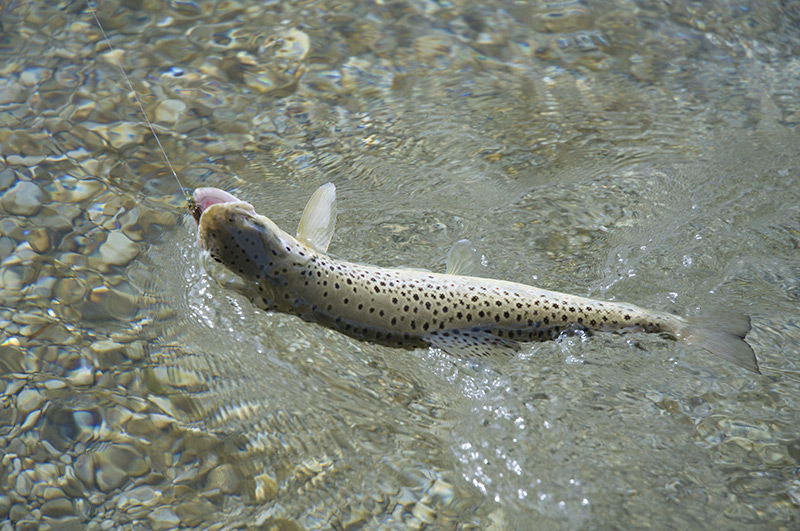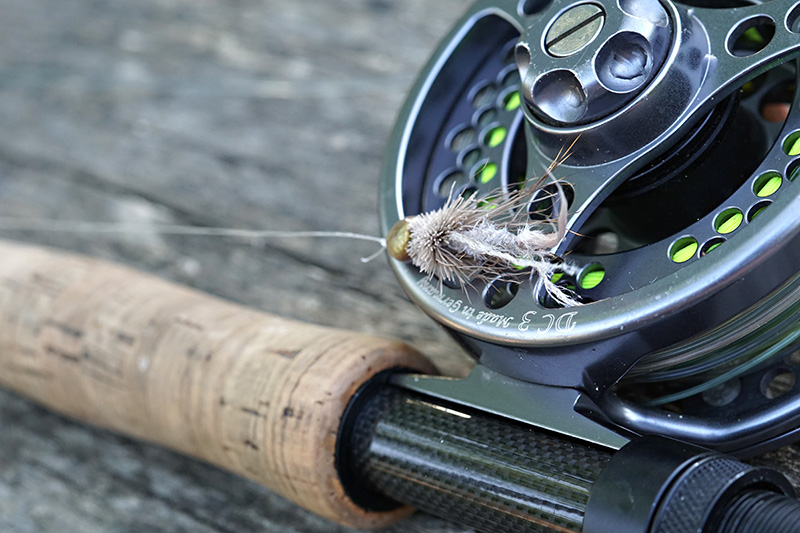 Long casts close to big rocks or under the trees was those that produced fish: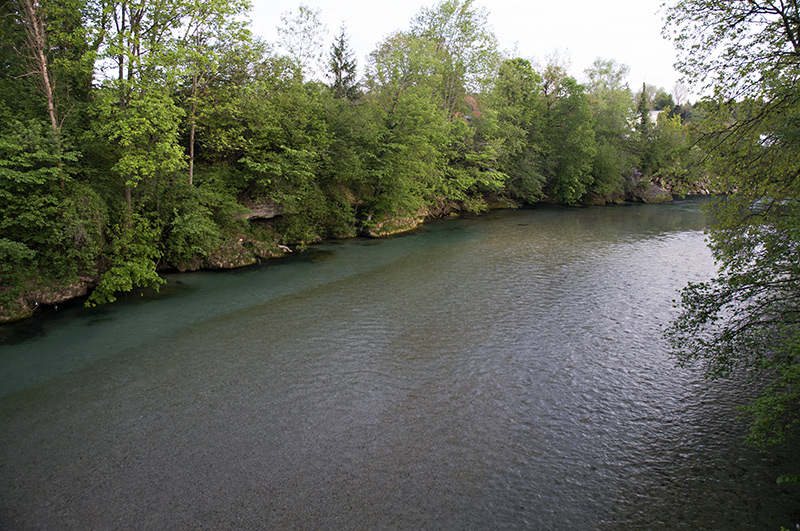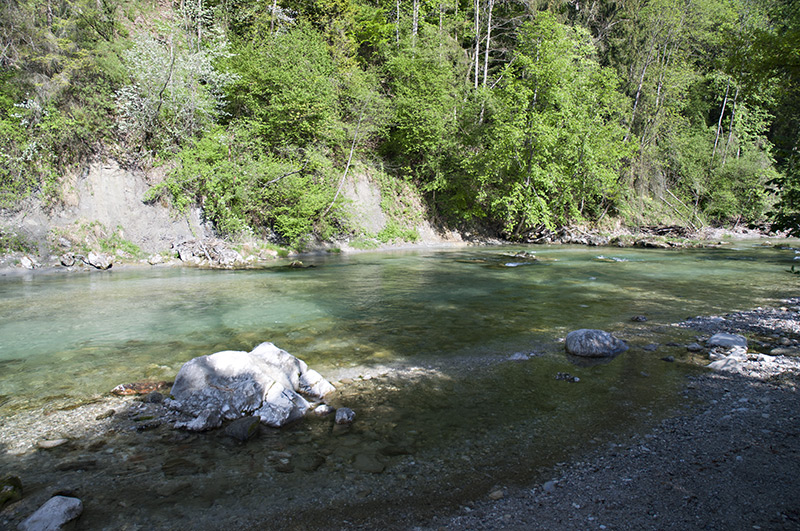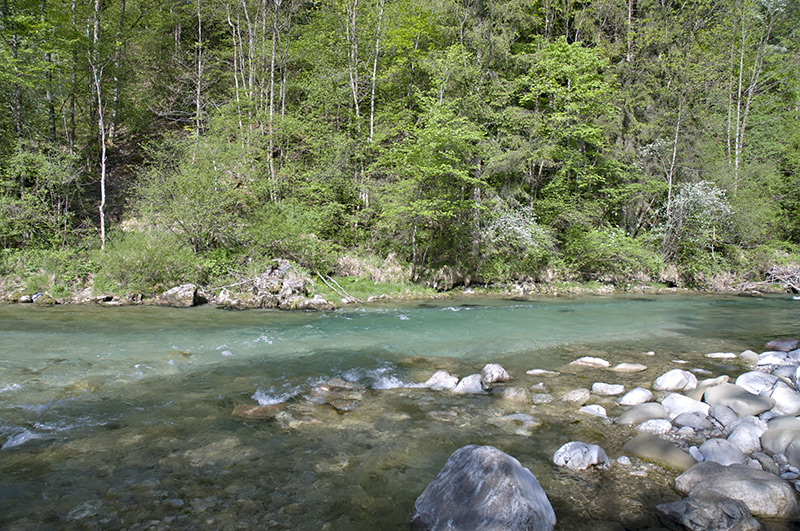 The beautiful stretch parts was difficult to fish due to the strong current and I took only small trout….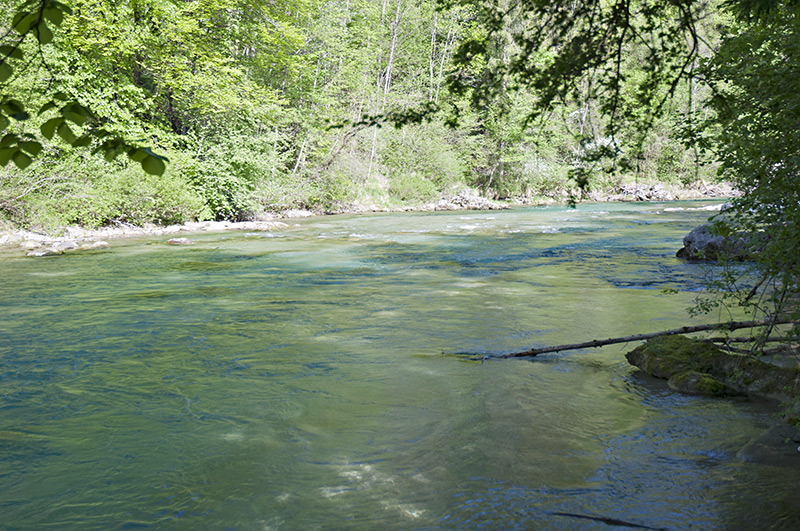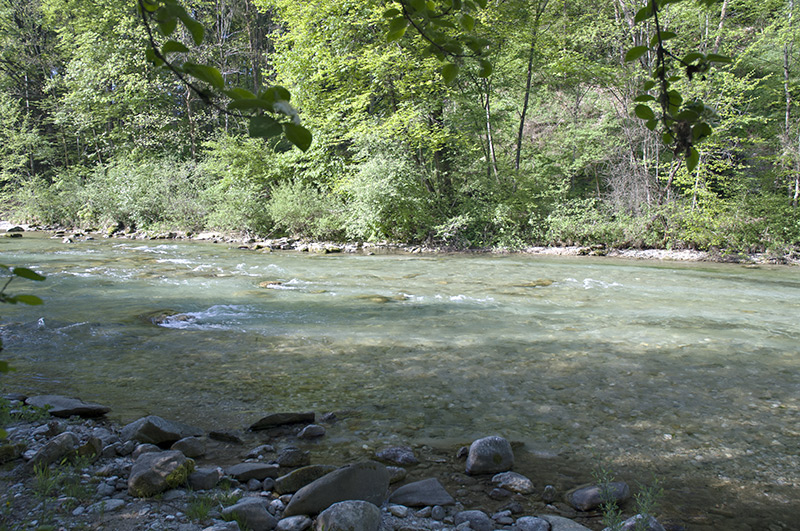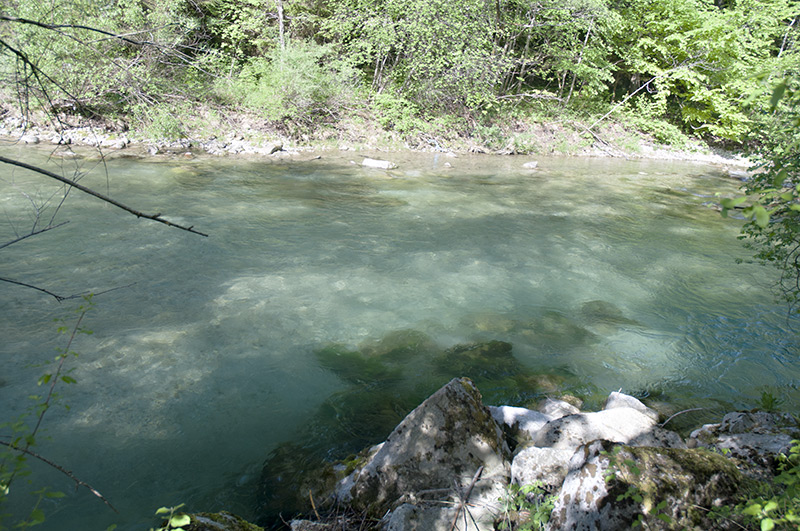 The river is very nice with a beautiful surrounding nature: tall trees, nice spots to park the car and even with places to enjoy your sandwich or take a break: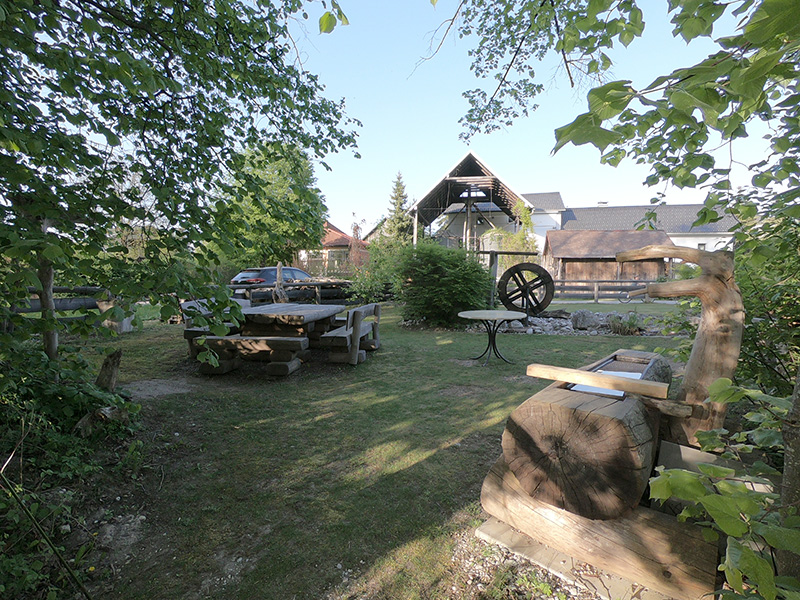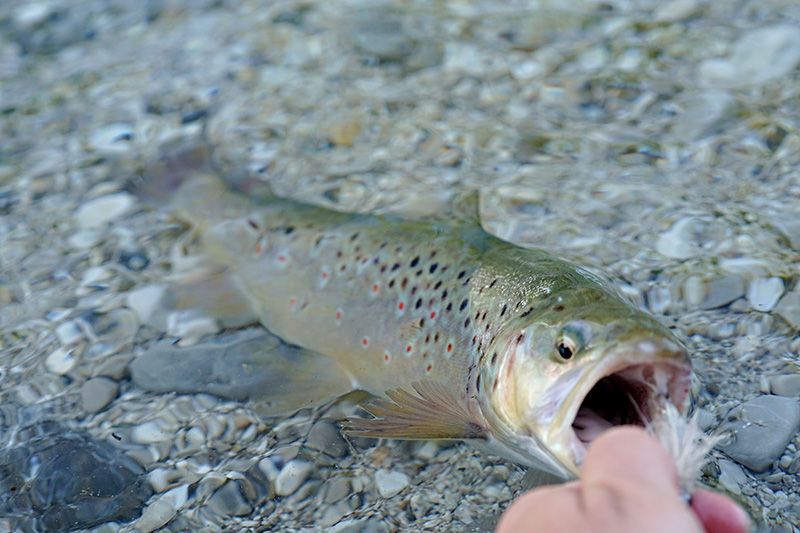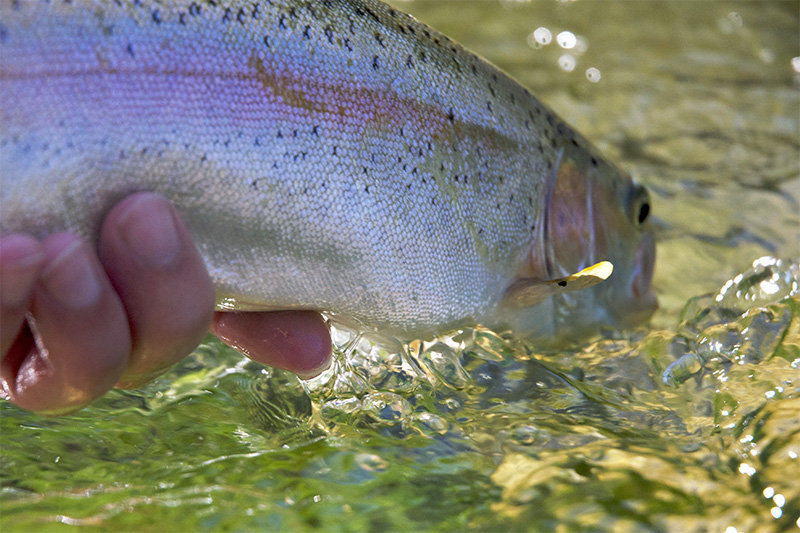 In deep pools I saw a few brig rainbow and brown trout and I manage to catch a nice one: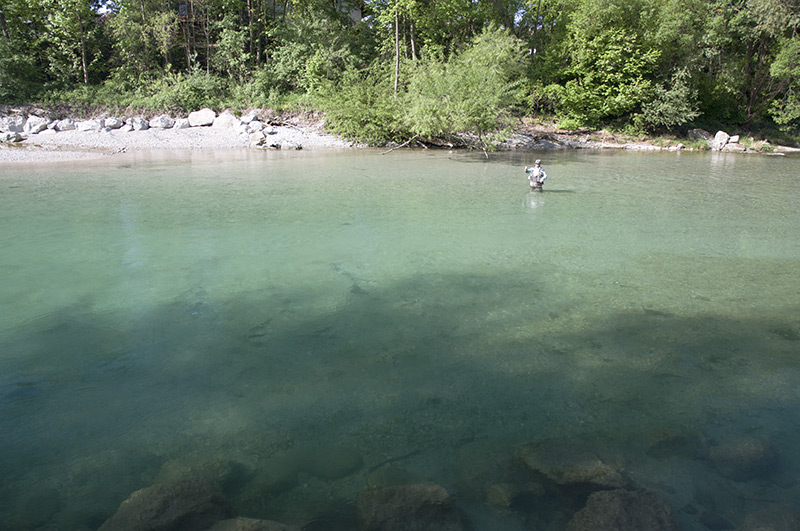 In the end was a great experience, after 3 full days of fishing I drove at home relaxed and filled with a good energy. The Winter was too long and I needed to enjoy of beautiful Austrian view, fish, good people and great food!
Thanks a lot to Uwe and Christof from Pro Guides Fly fishing ( https://www.pro-guides.com/home ) , they invited me on their river and they give me a lot of great tips about fishing there!