Hook: Maruto #10
Thread: UTC Camel color
Body Thread: Yellow body thread
Body: Yellow Troutline Ultra Selected CDC
Ribbing: Uni Brown body thread
Tail: 3-5 pheasant barbs from rooster tail
Hackle:Yellow Troutline Ultra Selected CDC combined with Natural Black CDC
Front Hackle: Hare guard fibers.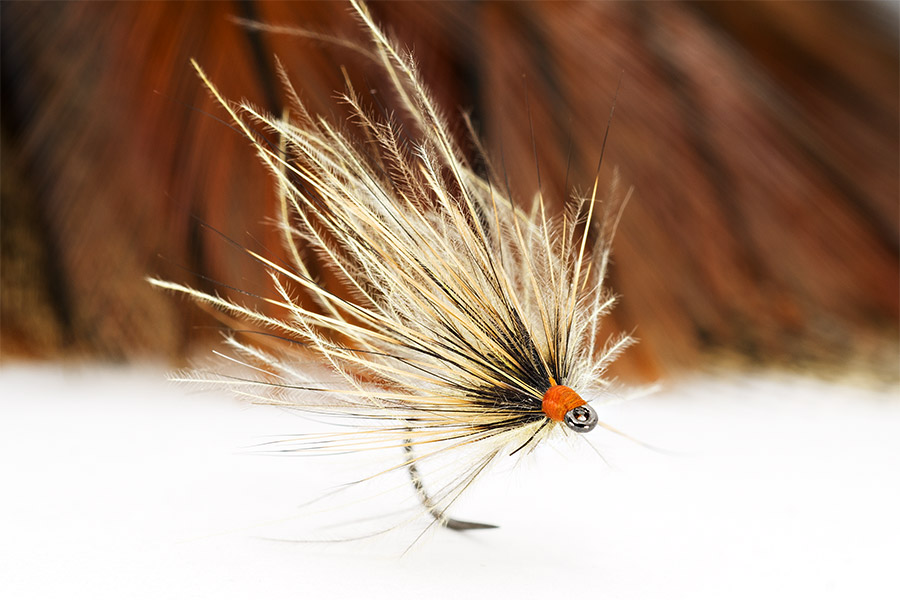 I just love this fly because catch big trout even if the running water is slow . The educated trout cannot refuse is this fly is so good! I highly recommend it to be used in size #8 , #10 and #12. The fly is tied based on similar model of Jean-Paul Dessaigne – a fantastic French tier which is one of my favourite European tiers!