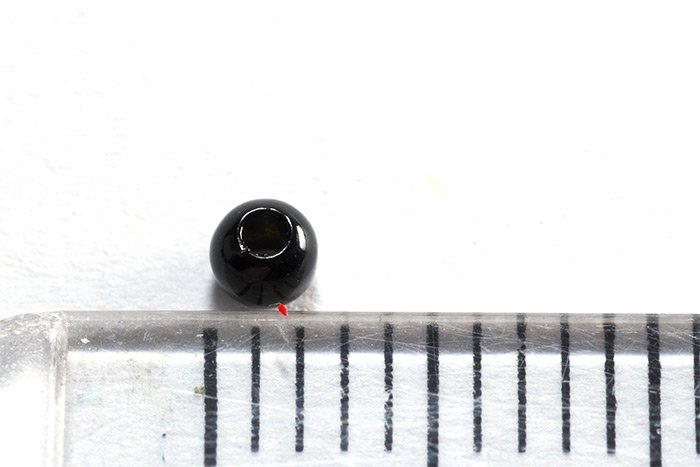 Hi guys,
We had a tying riddle posted a few weeks ago. It was about how you measure your beads if you are not sure what is the diameter ( using the most simple tools that you can find at home or in your office).
You don't need special tools or special marked paper dedicated for measurements. More than that, not all of us we have at home or in office these kind of tools.
The solution is very simple: You need only a school ruler!
So lets measure some beds:)
I had a bag of brass beads received from our supplier. He marks the beads as 2.4mm as you can see: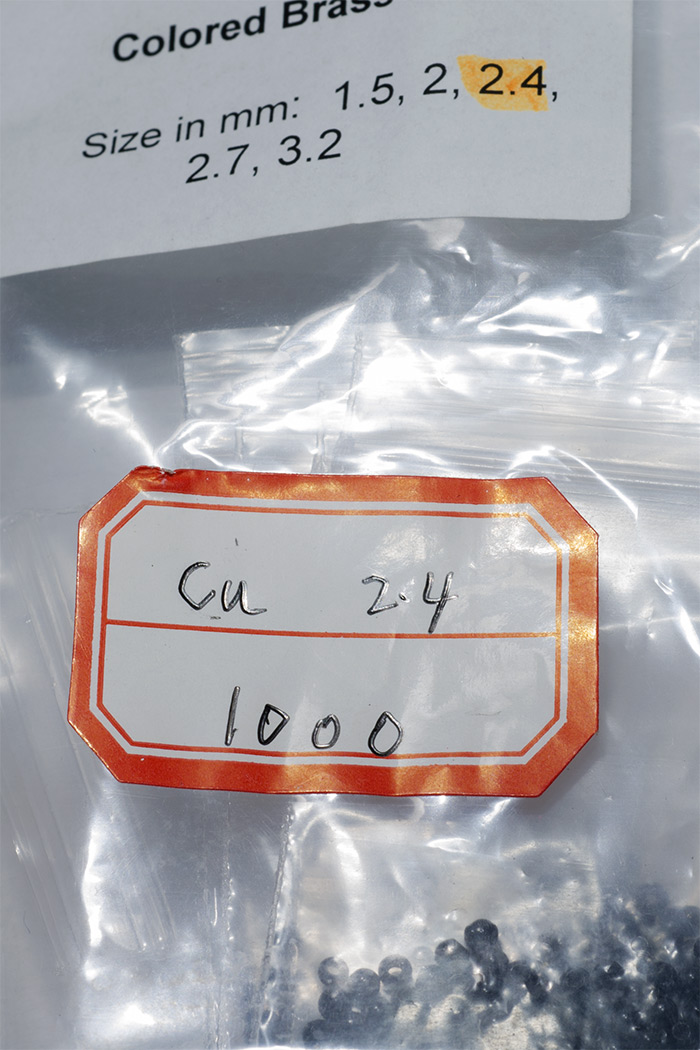 To check is quite difficult if you take a bead and try to measure: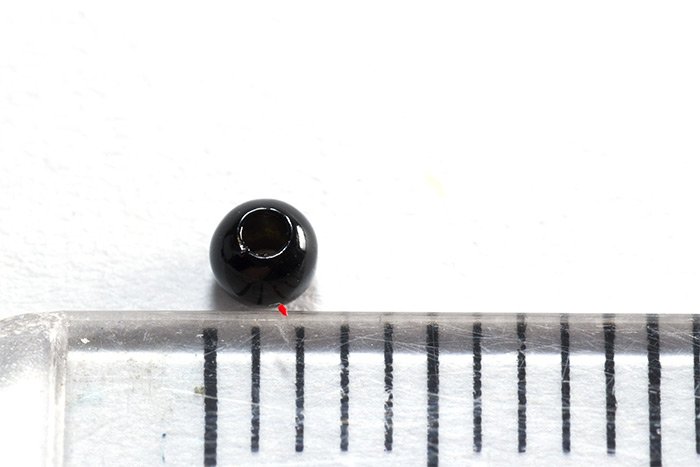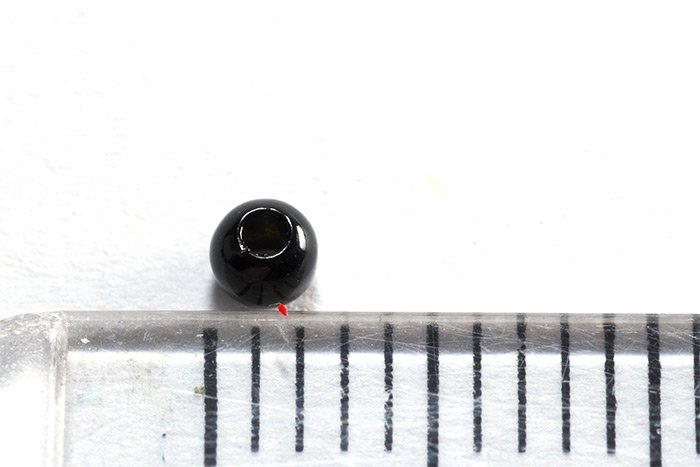 But if you take 10, align them in the front of the ruler everything goes simple!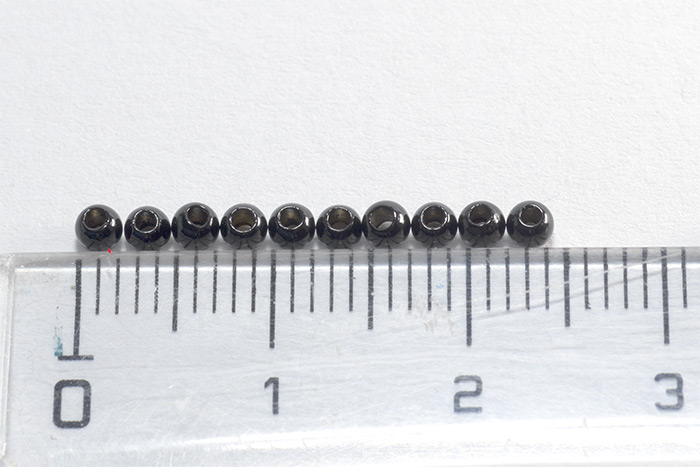 So lets calculate: 10beads of 2.4mm means 24mm or 2.4mm and this is easy to measure with a ruler.
If you take 20beads then all of them should have 4.8cm. Very clear and simple!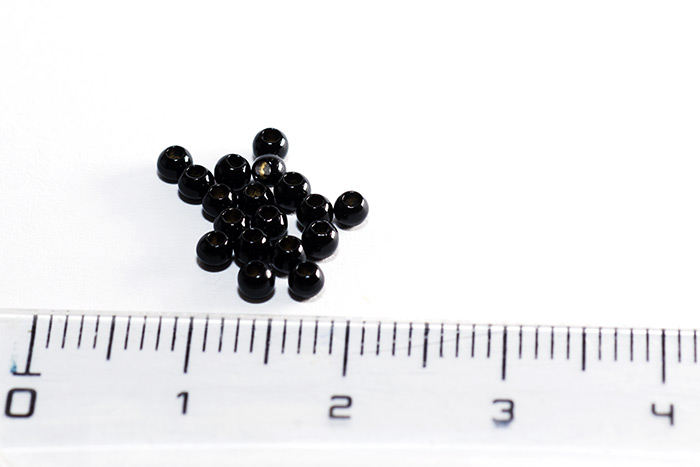 This type of measurement is precise if you measure 5-10 or more beads in the same diameter. If you increase the number of beads , preferable if you multiply them with 10, the error is almost zero!
Have fun tying, the season just started 🙂
Cheers,
Lucian