Catskill Quill Gordon is a famous model dedicated for trout fishing in rivers from North America. It is considered to be a classic model and is loved by dry fly fishermen purists.The fly works great on all kind of rivers, from fast flowing to slow running ones. Small flies are good for large rivers and small flies are perfect for fishing in rivers with ginger clear waters that are not too big.
We recommend this fly for all fly fishermen lovers because this model work on rivers from Europe from East to West.
My tying recipe:
*Hook – Maruto D24BL #12-16
*Thread- Uni Nylon white 70 DEN
*Tail: Coq de Leon Indio Medio mixed with Pardo Flor de Escoba
*Body: Troutline Selected Peacock Quill in Natural color
*Hackle: Dun – Whiting or anything you like
*Wings: Mallard spotted feathers from side of the bird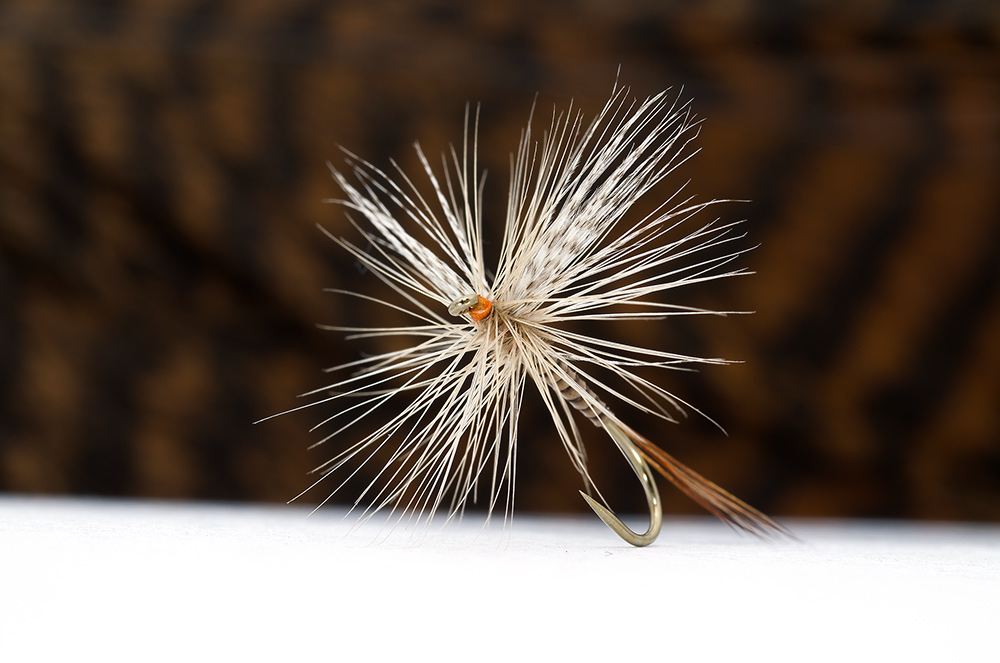 Here is the version with one/two turns of partridge hackle in front of the rooster hackle.