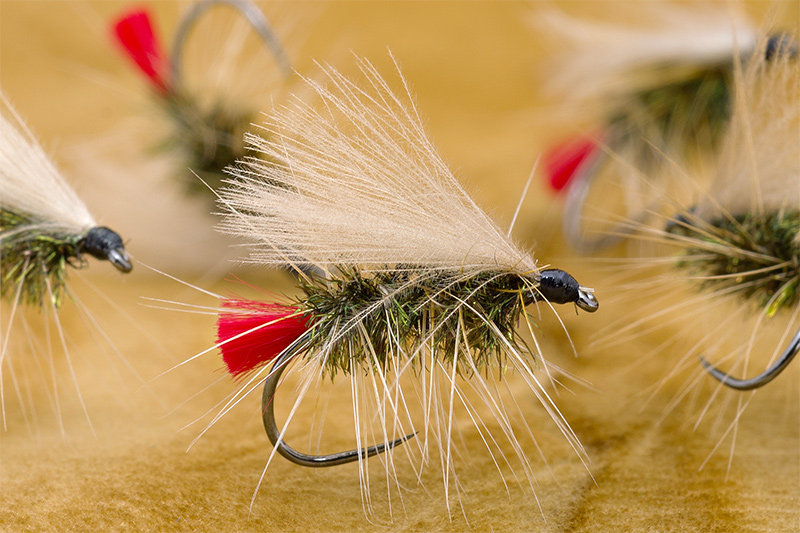 Materials used:
Hook: Maruto Dohitomi D04 #12, 14, 16
Thread: Uni 8/0 Black
Body: Peacock herl
Tail: Red floss
Hackle: ginger or  brown palmered over the entire body
Wing: CDC Teal Duck -2 feathers
In some parts from Europe this fly is considered for many years a classic model. In other parts or even countries the Caddis Palmered Red Tag dry fly is completely unknown.  I recommend the fly to be used on the rivers with high flowing waters in Autumn . In big rivers,  just before the sunset,  the big grayling and trout will start to rise to hunt the big sedge flies. This model is a real killer in that moments!