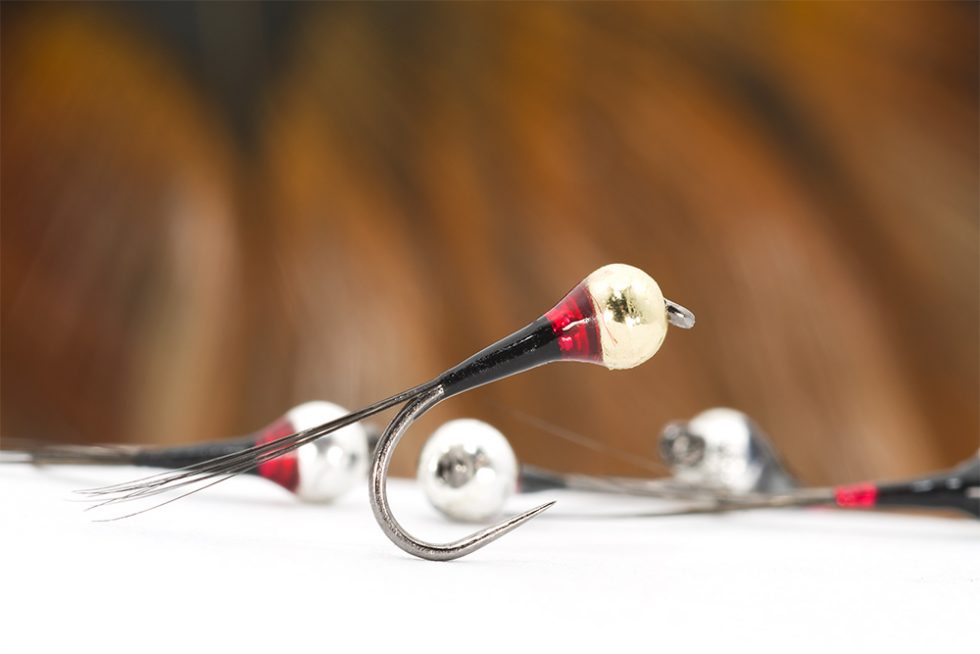 Black Neck Spotted Perdigon Nymph is probably the most simple perdigon nymph that catch trout all season in all waters. Super simple, super easy, super cheap , this nymph is probably in all boxes of all fishermen who love to use these kind of nymphs.
Materials:
Hook #14-20
Black thread
Tail made of rooster – preferably Coq de Leon
Neck – hot spot made of red thread or red tinsel
There is a small variation in color of tungsten bead. Gold will work on waters where fishing pressure is not high. On rivers with lots of fishermen, silver and copper are the best option.
For me, the silver color works great: