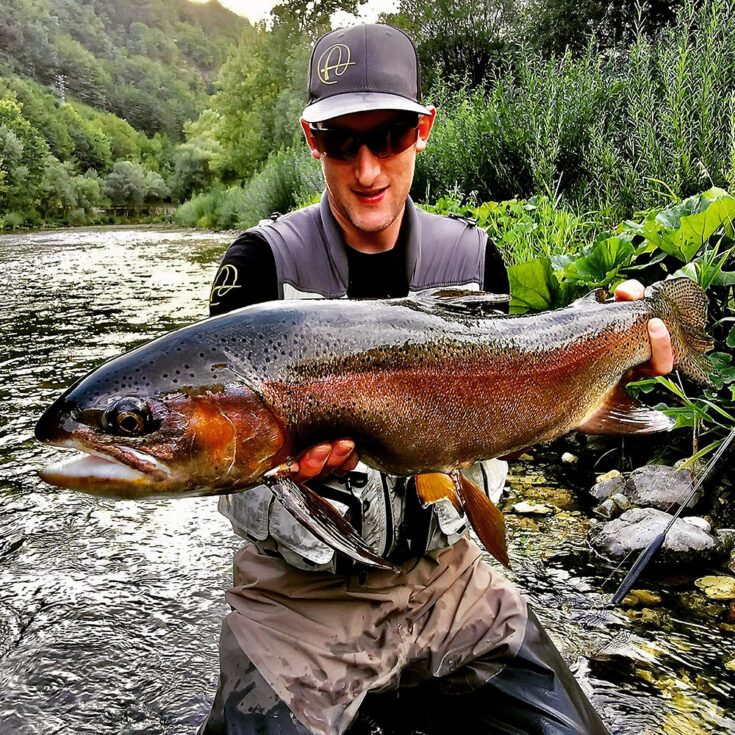 I have the pleasure to test the rods fishing this year in early April. I spent 4 days with Jan Rozman the Adams Ambassador for Slovenia.
A few words about this Adams Fly Rods brand : is new and is from Spain !
All rods are made based on years of testing on local rivers and other rivers from Europe. After building different blank profiles with different actions, Bob- the owner, together with the most experienced Spanish competitors finished these rods. The results are impressive: rods super sensitive and powerful in the same time. The tip is thin and delicate but the blank is quite tapered and that provides a strong response.
Bob and Daniel, the Adams boys produce 4 type of rods: XTZ Max Black, Max Evo and Max. The price range is from 645eur to 220eur.
When I fished in Slovenia I used the Adams XTZ size #2 for 2 days and I like it. I borrowed from Jan. The rod is very nice made, with high attention to details and well balanced. I was able to land a few fish over 60cm ( rainbow, marble and hybrids ) .
I like the special design of the blank wich, based on producer, reduces the changes of line sticking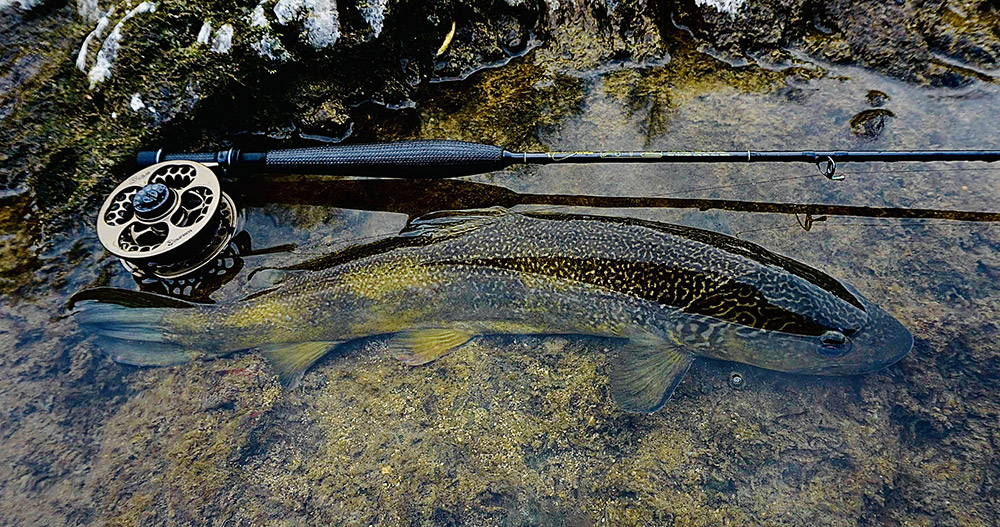 Jan use the XTZ for fishing all day long but he has in mind to catch a big one , bigger than 70cm then he always switch on Evo which is stronger and powerful.
What I like at this rod ( reason for buying one too ) , the blank is sensitive, you feel it very well in hand, the handle is made of carbon to provide a better sensitivity and " fish take" detection.
I like the fact that the first rod ring is close to the handle to avoid line slacks – a very important aspect when we talk about nymphing. For example I had to fish one day with a Sage rod from a friend: It was a nightmare , the worst rod from a reputed brand. That rod has rings positioned for casting not nymphing and was not balanced for such style of fishing( but the rod was marketed as a nymphing rod).
Then the Adams XTZ blank is very resistant to pressure and it quite powerful, over my expectations. The rod rings are very light , from Recoil, and the finish is very careful made. No too much lacquer to avoid extra weight. A few drops here and there and the rod can be with 10-15 grams heavier.
Here a few photos made by Bob for the XTZ model:
I really think that Bob and Daniel, the guys behind Adams brand made a great job and stepped up in Competition World with a fantastic product: XTZ rod!
The Max Black and Max Evo rod is made for super fighting trout. If you fish in Slovenia or New Zealand then these are the proper rods for those places. They are more powerful than XTZ and will help fishermen to fight and better control the trout at the end of tippet.
Here are a few photos of the Max Evo:
Here are a few fish handled with Adams Rods
Next season I will travel to Norway and Sweden, I can't wait to test the rod there.
But until then I will use my new XTZ in Slovenia in April 2022 🙂