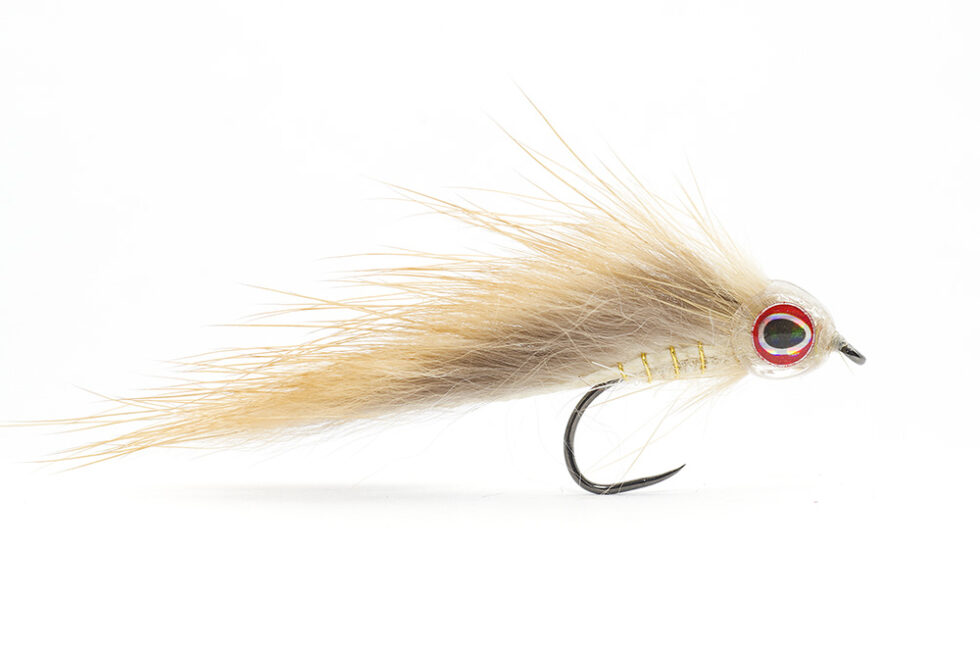 Black, white and dirty white or cream are the most effective streamers. Of course there are moments when other colors are more effective. But in general, all fisherman should have these colors.
One of them is those tied with weasel, to be precise, it's Siberian weasel which has a nice cream -dirty white. This color is close to the natural color of bait fish 🙂
Tying Recipe:
Hook: size #10 -8
Thread: white
Body: white or dirty white dubbing
Ribbing: wire in silver or gold
Head: transparent streamer heads in size #4
Tying Video here:
The head is secured with elastic UV resin, much better than hard resin because it allows a bit of mobility, elasticity. If a big trout attacks, the streamer is not damaged.