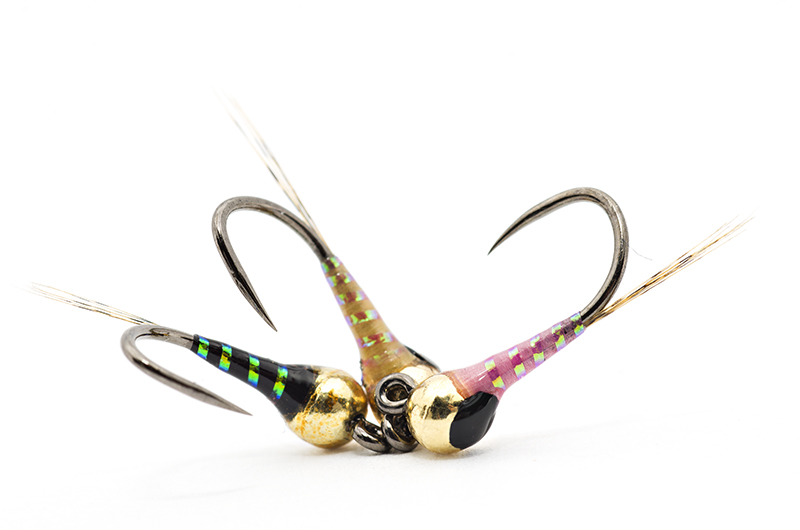 We developed a beautiful series of perdigon nymphs tied on jig hooks called: Troutline Tactical Racing Perdigon Nymphs. All these flies are tied on jig hooks from size #16 to #18.
We really love this racing perdigon nymphs and we had great success in different rivers. We have this series on jig nymphs because there are some great benefits in using this type of hooks.
The advances in using jig hooks are:
*will reduce the snags
*more natural swimming position in water ( parallel with the river bottom )
The Racing Perdigon cream model imitates a classic light creamy-yellow baetis. The special UV tinsel gives and extra sparky look and works as a stimulator for fish. Practically it increases the curiosity of the fish and induce the attack.
The pink one is considered a classic for grayling when we talk about fishing in very cold conditions ( late in Autumn, Winter time or in Spring time ). The pink model work also when fish eggs are in water and grayling and trout eat them.
The black model calls also Darth Vader is a fantastic pattern trout fishing. The black and UV tinsel gives a nice hollow in water. It is a kind of shadow, a nymph not very easy to be identified as a species but clearly something good to be eaten. Trout seems to really love it!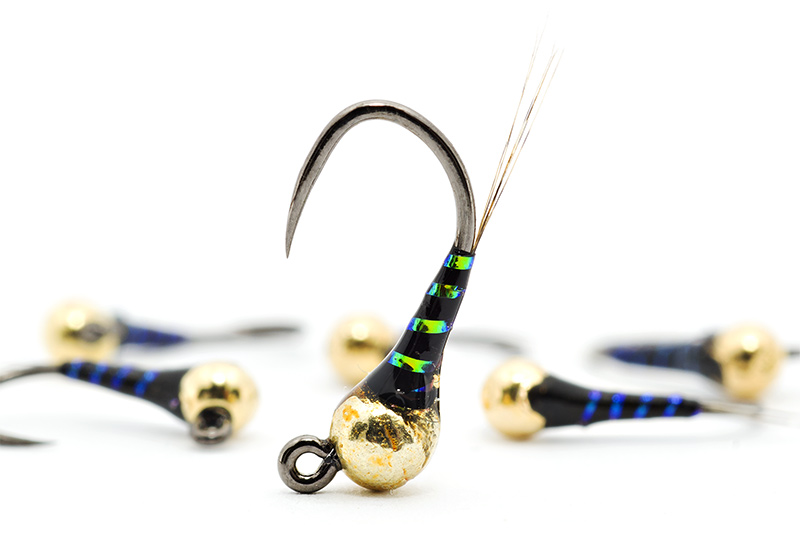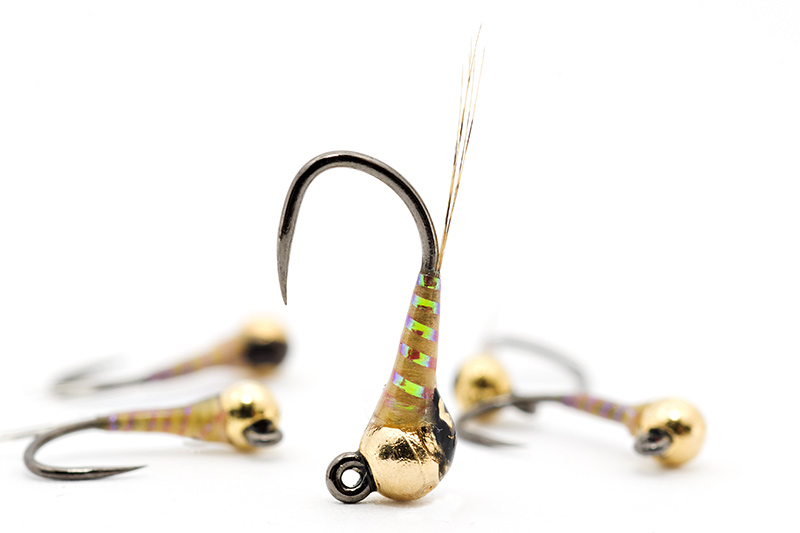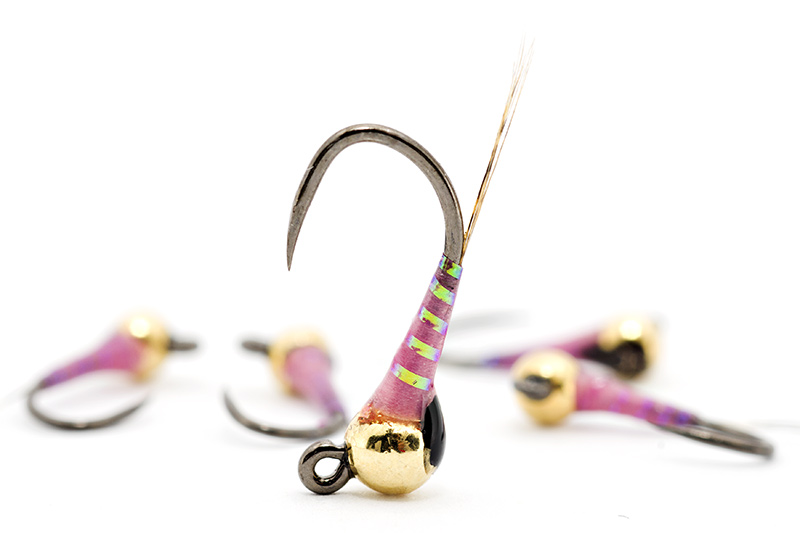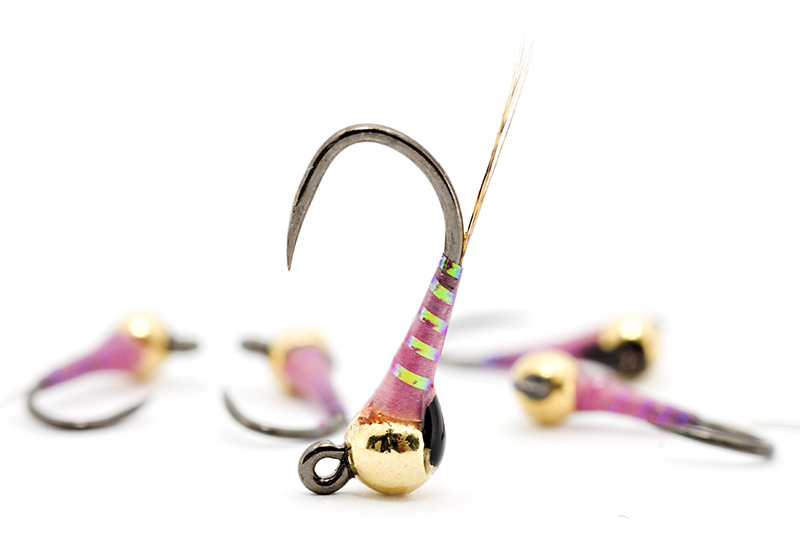 You can find these flies in our shop here: http://www.troutline.ro/fishing-flies/tungsten-bead-head-nymphs.html together with other great flies.
For those who don't know , our range of flies are used by our National Team in fly fishing competitions, are developed with this team but also we have tight relations with French competitors, Slovak competitors and Italian competitors. A few great fishermen guides gives us feedback and we improve all the time our range of flies.
We test our flies for years and only after we are pleased with the results we offer to our friends and to Trout Line clients!