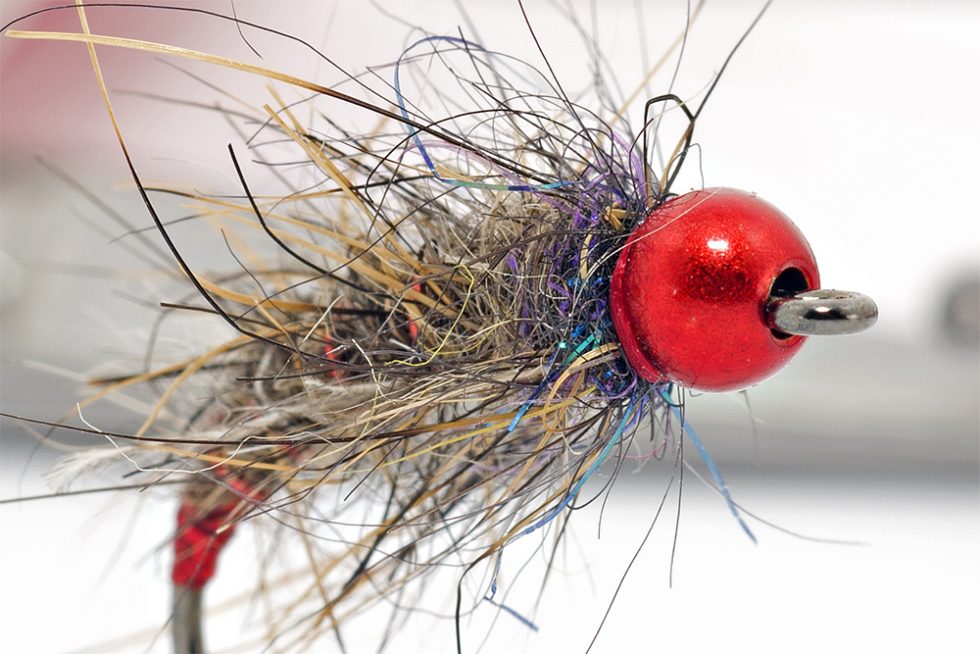 Here are 3 Trout bugs nymphs that will not let you down when the fishing season starts.  I always love the classic GRHE nymph but these days living the Tying Revolution is almost impossible to not tie different variants with different materials. Now when there are such a tremendous offer of synthetic materials is almost impossible to not wrap quickly some dubbing on the hook shank  and to add a tungsten bead. You will have in under 5 minutes a "ready-to-go fly". Of course that the fish will decide but sky is the limit and with such abundance of material you can create any fly you like
Being beginner in tying ( a few good years ago ) I do that. I combined  the colors and I obtained hundreds of interesting and good looking flies. Unfortunately majority of them are  full of dust in old fly boxes.  To obtain a good fly you have to make them to swim long enough to have a really idea about how effective is. Now , when I want to make a new model I prefer to start from classic patterns. To modify only a small thing , to test and to modify again. Only in this way I obtain good  flies.
GRHE is one of my top nymph for trout. I have it in my boxes tied in different variants and  I develop my main trout bugs  on this pattern.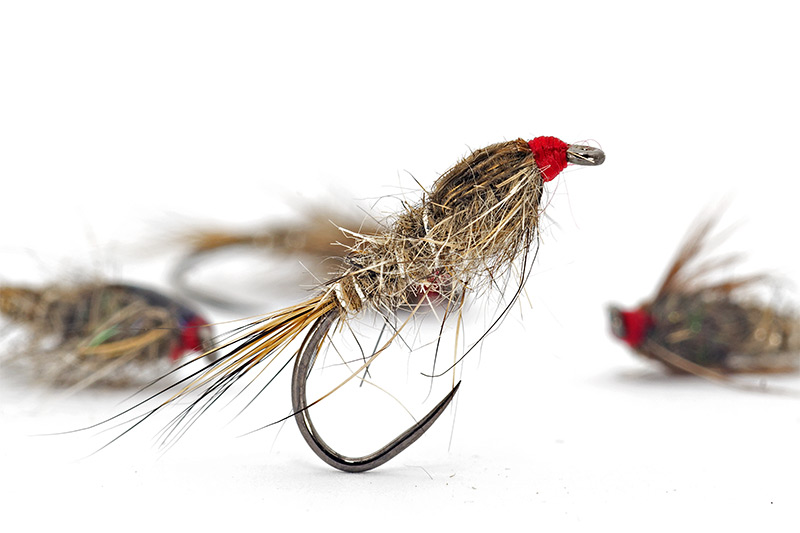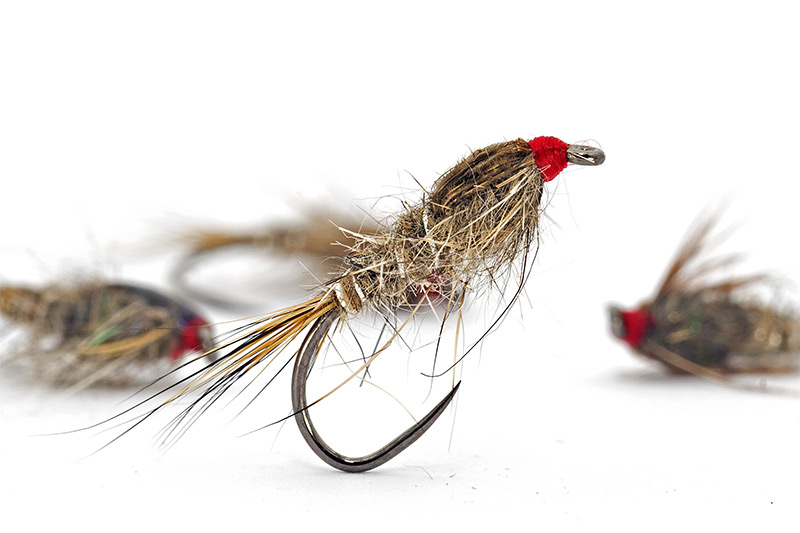 When I need more movement I add legs in the classic recipe: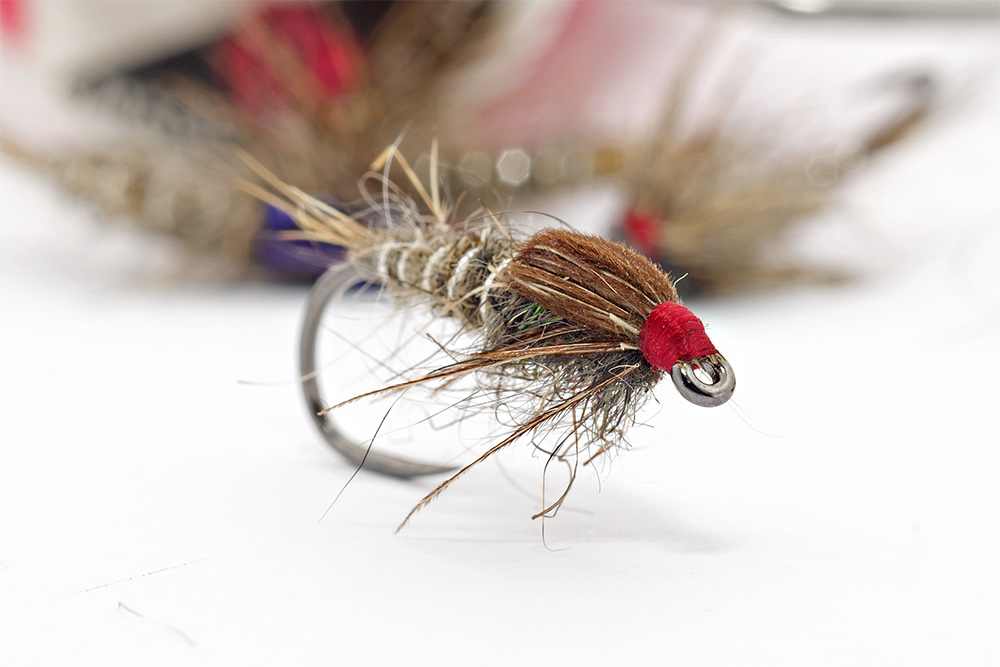 For example the bellow one is tied on curved hook. I added an UV foil for wing-case to be more visible in deep pools: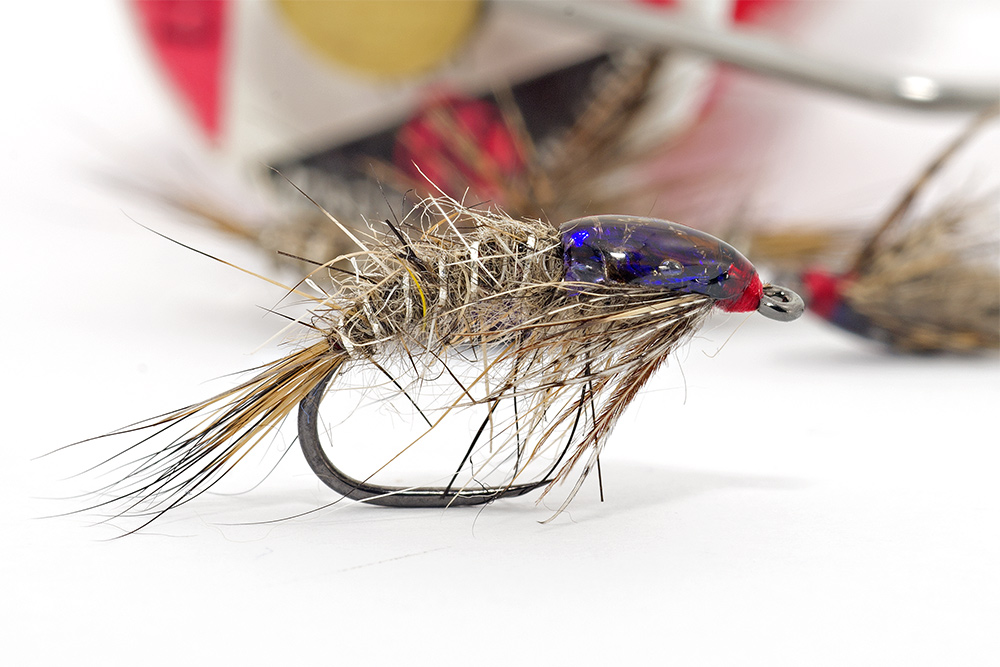 When I'm hurry to start fishing and I do not have the right fly then I fix my traveler vice and I tie something similar. Just 3 minutes to tying time and the fly is ready.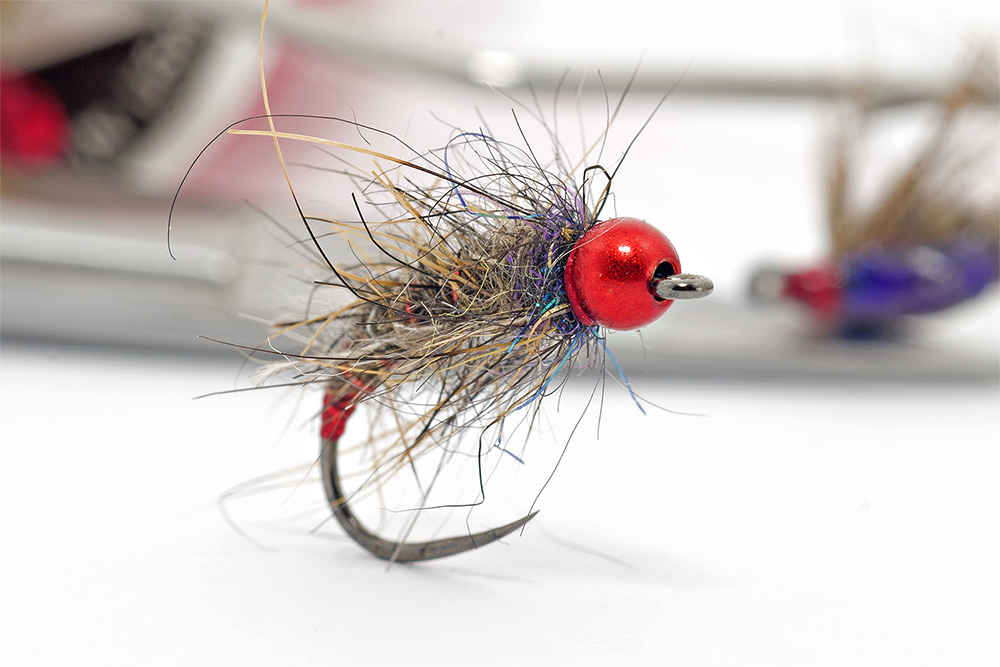 But do not forget, test all the time the colors combination to be sure that you are on the right track 🙂
As you can see bellow, the mix of natural and synthetic gives a special look: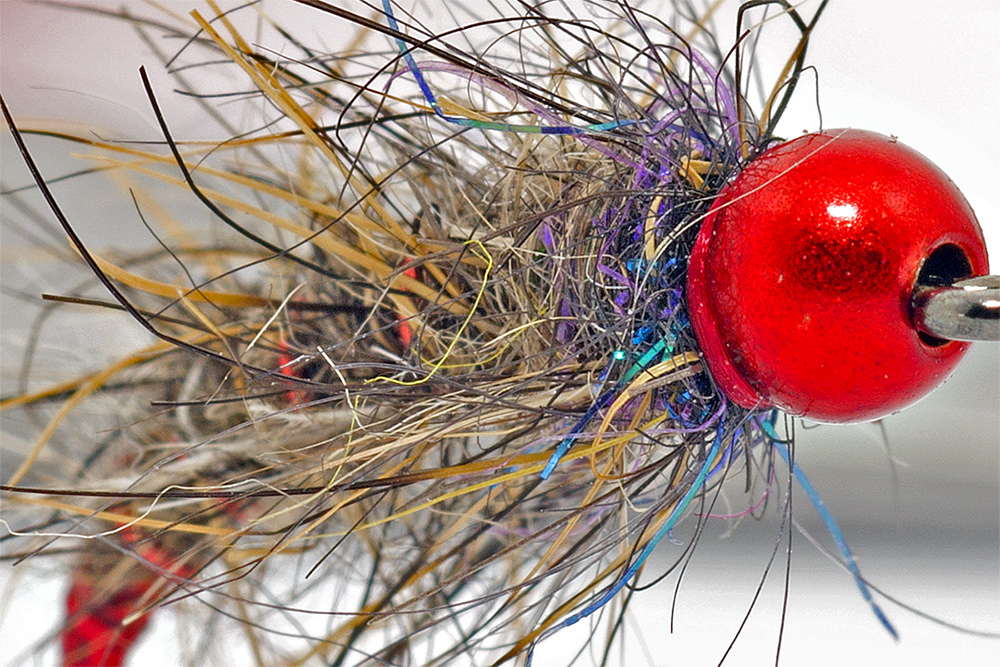 I have these flies with me all the time. From late February till first days in June these nymphs will be the first ones that will see the water. They never let me down so I recommend to be in your fly boxes.