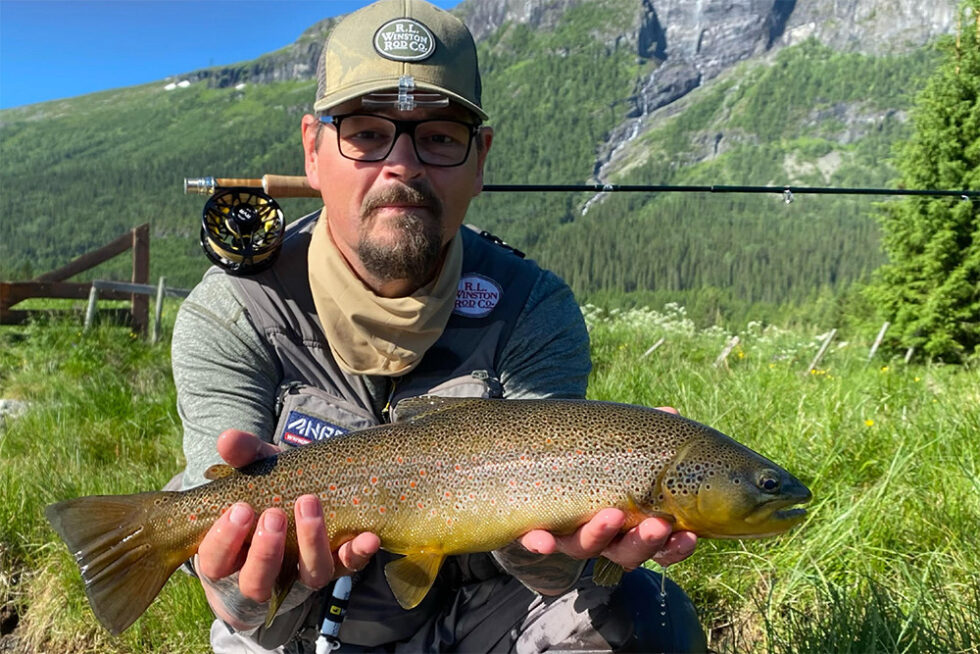 My name is Tommy Solberg and I am from Norway. I have been fly fishing and tying flies since the age of 12. As a young boy I would tie flies which I would sell to the old boys, during the summer. Then I would use the money I earned to buy fishing and tying gear. I did this every year until I started to study.
I started lecturing flytying and fly casting during my early twenties. I love teaching the art of flyfishing. And teaching people how to master the art of fly casting. My flies are easy to tie and they fish well. I am very involved in the imitation and tying imitation. I also work freelance writing fishing- and nature articles.
By profession I am a nature photographer. I love the outdoor life absorbing Mother Nature. My favourite time spent is out flyfishing and burning a campfire. Mainly being a dryfly purist, I sometimes fish under the surface. Having the patience of a nature photographer, I can wait for hours until the hatching starts. I enjoy sneaking quietly around, finding trout feeding on ants and other land insects
I fish in both rivers and Stillwater. Some salmon and seatrout. My next project for 2022 will be fishing exclusively in Stillwater. My hope is to capture enough pictures and material to publish a book on this subject. In any case, this will give me more material for future lectures and articles.

I am Pro Staff for R.L Winston Fly Rods and Bauer Fly Reels in Montana,USA. I am dedicated to the green sticks as they are rods with a real feel and soft action. They are perfect for my flyfishing with light tippets and all the imitations. Also they fish well  for speycast in a challenging foresty environment. Fly casting and correct fly presentation is very important to me.
Finally, I am in the pro team of Ahrex hooks. They have all the hooks needed for an imitation fly fisher. And Troutline has all the best material there is for flytying.
Links:YouTube: https://www.youtube.com/channel/UCCX799oxvyM_kPweKlbHa0w?view_as=subscriber
Instagram:https://www.instagram.com/minefiskefluer/