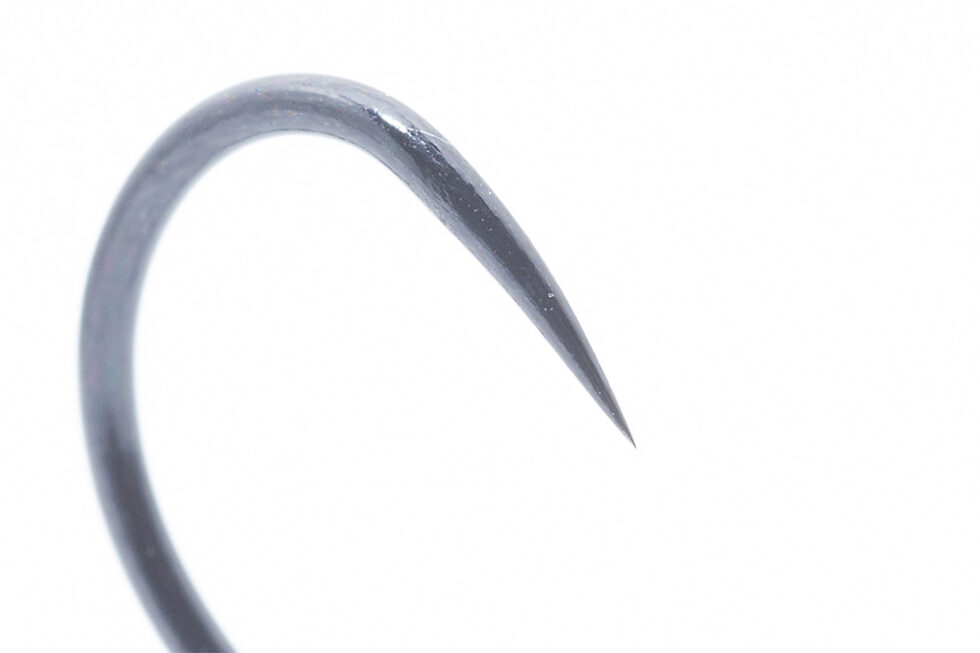 For those who do not know so much about Tiemco (TMC) brand then if you "google" it you will find lots of web results. Just to be short: TMC is one of the most serious hook producer based in Japan!
Tiemco hooks started with micro barbed hooks long time ago and around 2000 they provided a short range of barbless hooks. All guys who used their hook became rapidly fan of the brand. Because their hooks never disappoints!
Recently I received some requests from friends to tie some flies on these hooks ( for a trip in Scandinavia ) Ok, I did that but I took some macro photos to see why they are so fanatic with these hooks.
I personally use lots of brands like Hanak, which is my favorite brand, but also Maruto, Daiichi, Demmon and of course Ahrex. These brands are more popular in Europe and easy to find. Tiemco, unfortunately is difficult to stock in Europe and of course, they are not cheap!
But when I saw how well are made Tiemco hooks, I rapidly understand my friends points of view.
So here you can see some detailed photos of the most used models:
Dry fly hook: Tiemco 103BL -with fine wire
Nymph and wet flies hook: Tiemco 113BLH -with strong wire
The jig model is another great hook with strong wire and beautiful shape. I noticed that the tip is quite long compared with other tiemco hooks: Tiemco Jig Hook 403BL
Tiemco 100 BL has a classic needle point very well finished and extremely sharp
Another hook that I like more and more is: Tiemco 100SP BL, it has an unique spearhead tip. Very sharp and durable!
Tiemco 3761 SP BL is another fantastic hook which is most used for nymphs
If you are looking after a curved hook then Tiemco provides the model 2487 which has a light curved shank and the tip is long with a needle type of profile.
Practically Tiemco offers the butter and bread for tiers. You can choose any of these models because they are very good made, no problems with unbending or loosing fish because the tip was not sharp enough. Of course we need to be reasonable and not to blame a size #16 fine hook for unbending or if is broken by a 3kilo size trout. The hook should be used according with the fly shape and size and to match the fish size that any fisherman wants to catch.
I had a situation with a friend who blame a hook brand because he lost his biggest trout. The hook was a size #18 with dry fly wire diameter and was a F fly tied on it. The steel jaw of that big marble trout broken that fly . Can you imagine how upset was my friend…. I told him why he is imagine that he can catch such fish with such fly?
Having good flies tied on good hook is imperative and Tiemco is a brand that I highly recommend 🙂