What a huge and healthy grayling is this one! Congrats to my Slovenian friend Jan Begus who catch this beautiful specimen.
Frankly I never saw such beautiful fish with gold tail and purple red parts on the body. The gold shades which are very strong and nice fins means a superb healthy fish!
It can be one of the best Grayling caught in recent years and probably a record ( from the last 20+years)
The fish was released very fast after Jan took a few photos. I congrats him, it is impressive fish and I'm sure that it will have a special place in his memories 🙂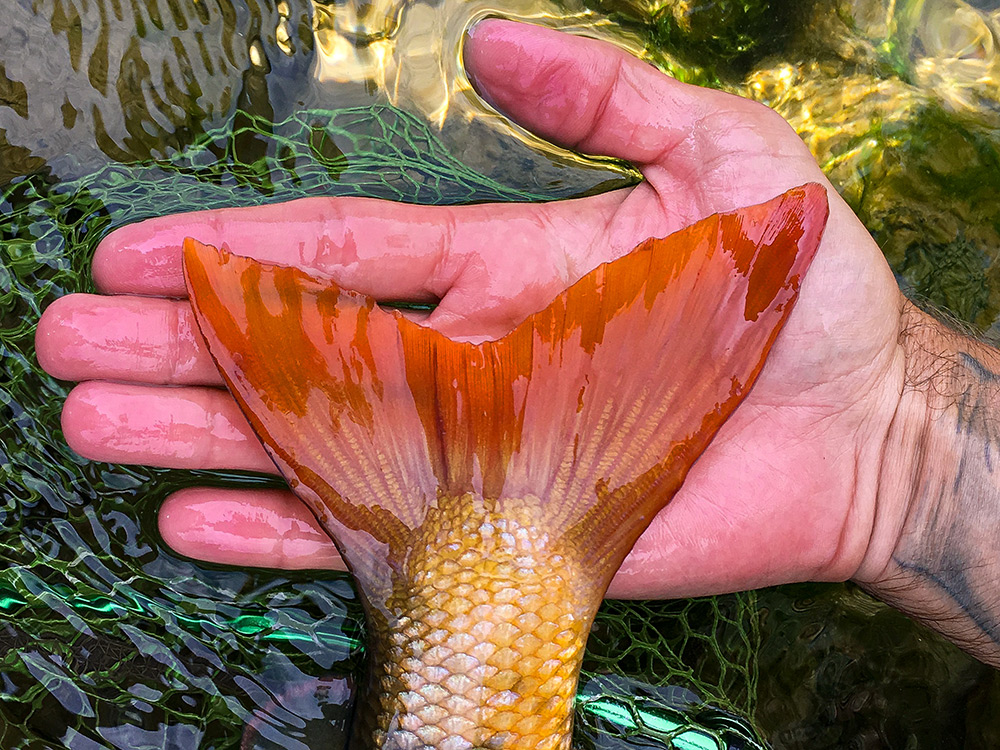 The fish was caught on a nymph at the end of this Summer in Slovenia on Sava Dolinka!