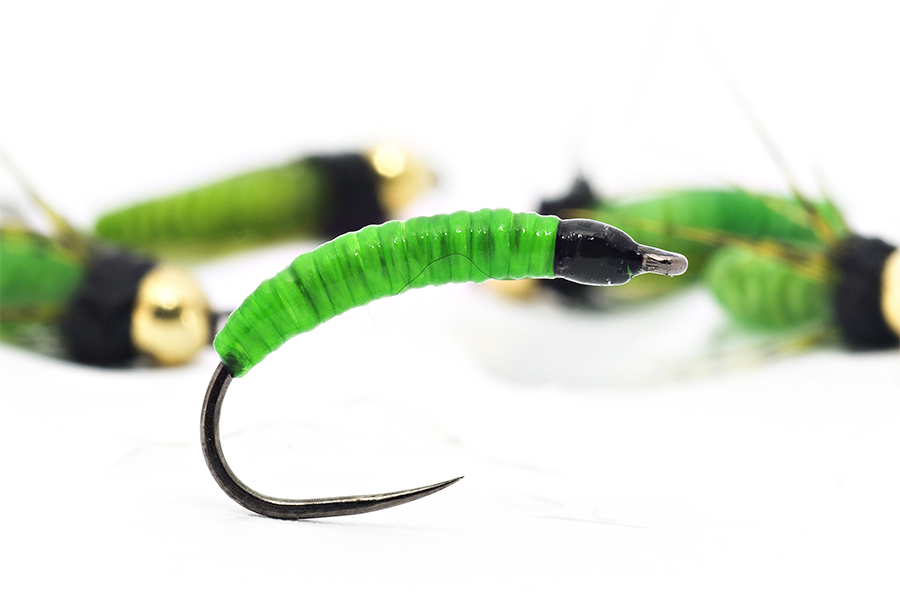 Tying recipe:
Hook Demmon G602 #8-12
Tying Thread: Yellow, Green or Chartreuse – Glo brite from veniard is great
Underbody: lead wire 0.4mm
Body: Catgut  in caddis green
Head: Black thread coated with UV resin or head cemment
This model is simple and is tied in minimalist way . It is an effective nymph for trout, grayling and barbel too. Can be tied more complicated with legs and so on but this model is perfect for any beginner in tying and is efficiency is the same with other more complicated patterns.
Why this fly is efficient?
because its sink fast
because is translucent and exactly like the body of the real insect
has an anatomic shape
It should be used in rivers where swimming caddis are abundant. The strong running parts of the rivers are the best places where should be used in a tandem with a pupae or other caddis  pattern.