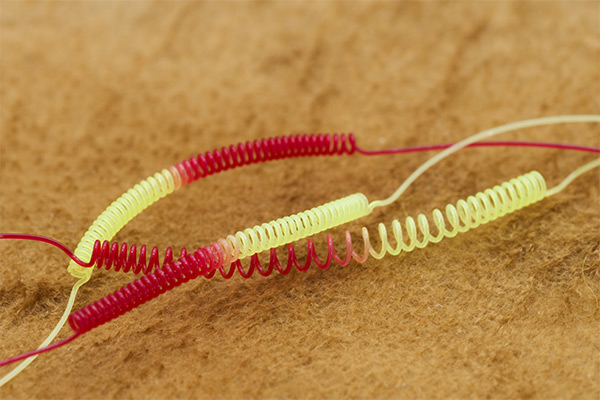 Fishing using nymph is not easy for beginners, for this reason strike indicators are used. But for beginners we have a special model , a strike indicator that helps not only to locate the line,but also will indicate the strike of the fish no mater how delicate it is.
This model is named:Super sensitive strike indicator!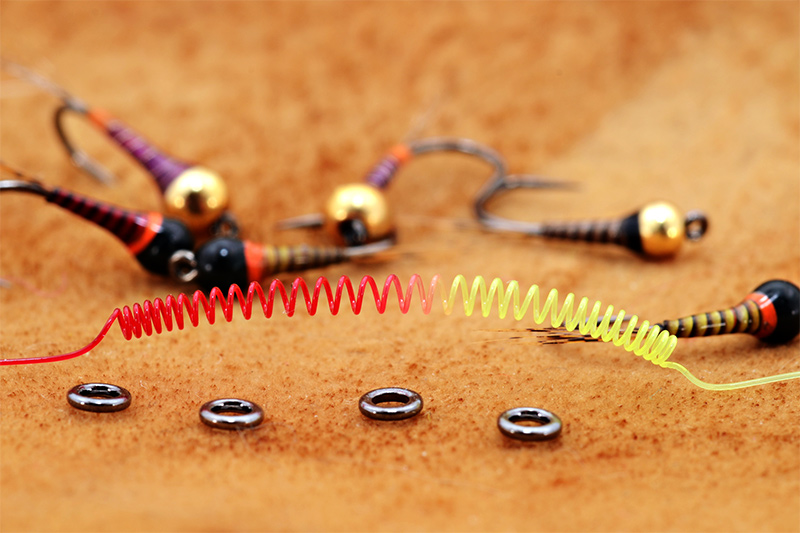 There are several types of strike indicators but this one is special due to how is made and the design concept.We make it based on the idea to provide the best sensitivity and to help the fishermen to detect the fish strike. This thin and coiled indicator is so sensitive that will indicate even when the nymphs will touch a piece of floating leaf or even sand from the river bottom or rocks. The fishermen will learn fast to "decode" how the flies behave under the water film.
On the indicator can be applied floating gel too and will work exactly like a floating indicator!
This model is delivered with 2 micro rings for easy setting.
Our National Team use it in competitions because is made according on the FIPS Mouche rules . The indicator resist a few good days, the coils will go larger but this will not modify the behave and the capacity to flag a fish strike.
I recommend to be used in Winter time when fish are more spooky and lazy. For beginner is a real deal, practically, the strike indicator will help a lot: in low light conditions, when the fish are spooky and shy and they take very carefully the nymphs.