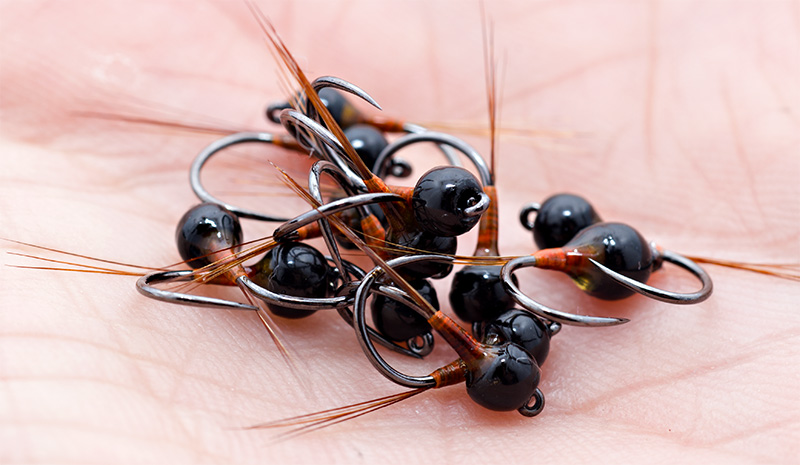 The secret flies of Spanish fishermen competitors was revealed a few good years ago: Perdigon Nymphs. The Spanish guys had fantastic results with these flies.
Now perdigon flies are not a secret anymore. At first look these flies are quite disappointing, very simple, overloaded with a big tungsten bead, slim body coated with resin. No dubbing, just a body thread and a strange black spot made of black marker in the wing case part. Everything has the logic here: slim body to let the fly sink fast, big bead to let the fly to go fast in the feeding area, black spot imitate the the thorax and works like a hot spot. These flies are tied on small and very small hooks and are used only in fast flowing rivers.
I like more to play the nymphs, to move them in the feeding area to induce the strike of the fish. But sometimes seems that perdigon flies works fantastic. For this reason I tied a few models some time ago, aprox 6-7years. These flies had a special place in my fly tying box and sometimes make my day!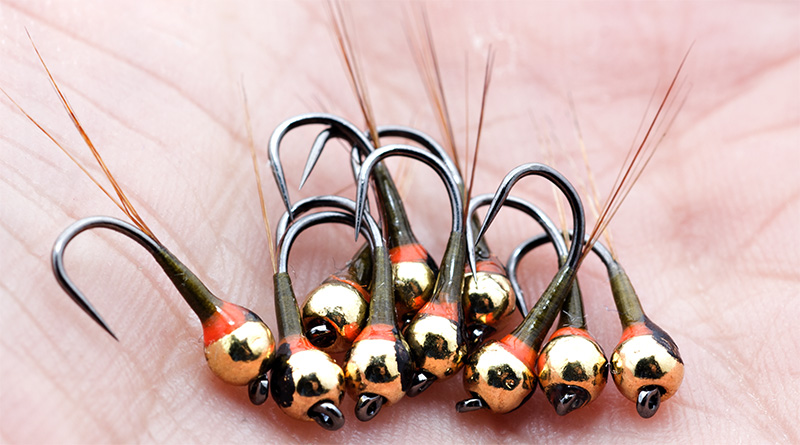 There are some rules in choosing the sizes and the colors:
big flies- natural colors like olive, cream, ginger or black
small flies – dark colors combined with hot spots
muddy rivers – dark colors  like black, brown combined with UV purple , red and orange
ginger clear rivers – small  perdigon  nymphs with copper   or black nickel beads
starting season – big perigon  with strong hot spots or vivid body colors
end season – small and very small perdigon in natural colors
Take in consideration that on a river with high fishing pressure will work small and not so strong colored nymphs. On rivers with fast flowing currents and lot of water will work dark colored medium to big nymphs.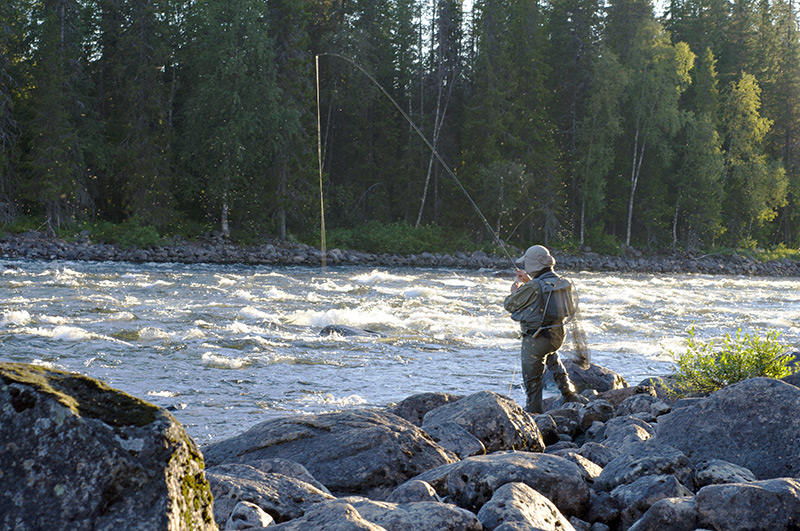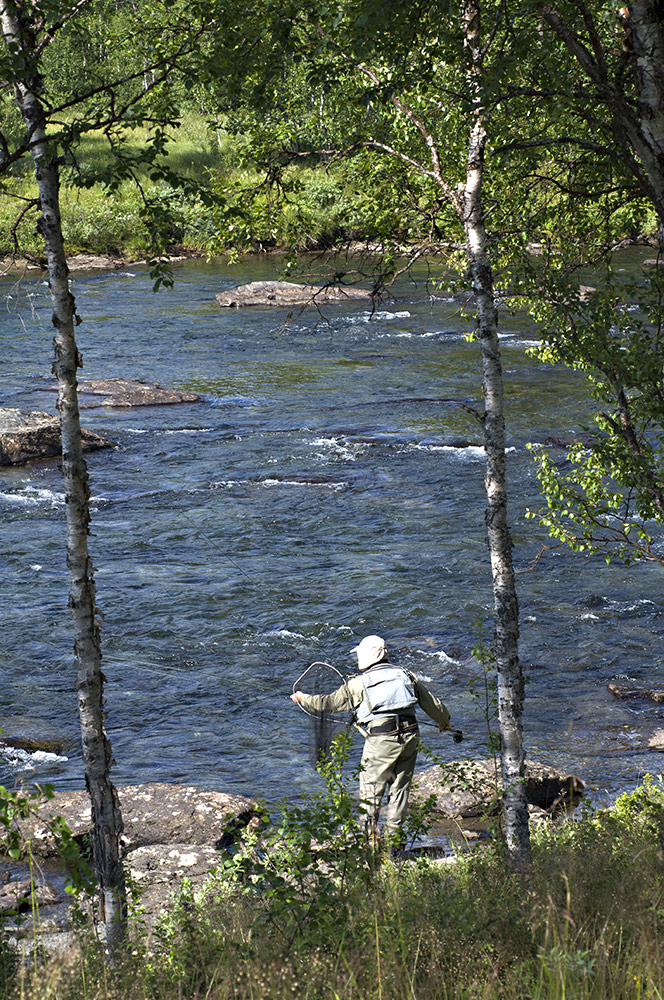 The photos up are representing the types of rivers where perdigon flies works perfectly:
strong currents
high water
clear enough
not enough time for fish to check closely the nymphs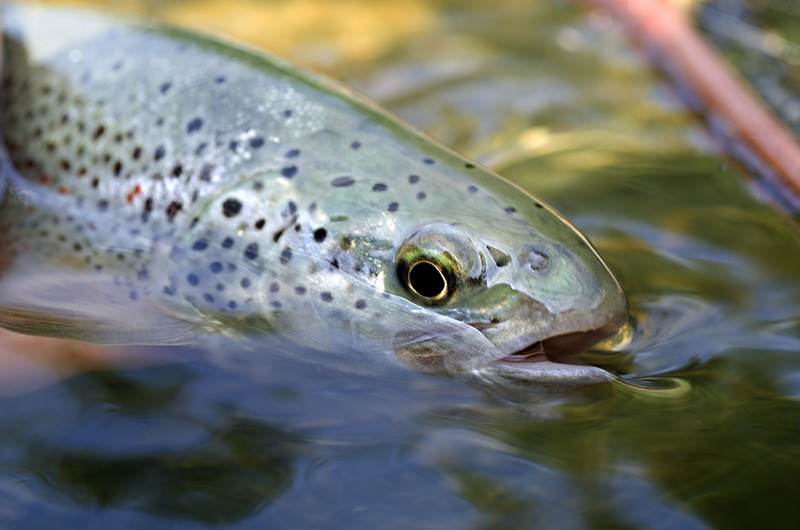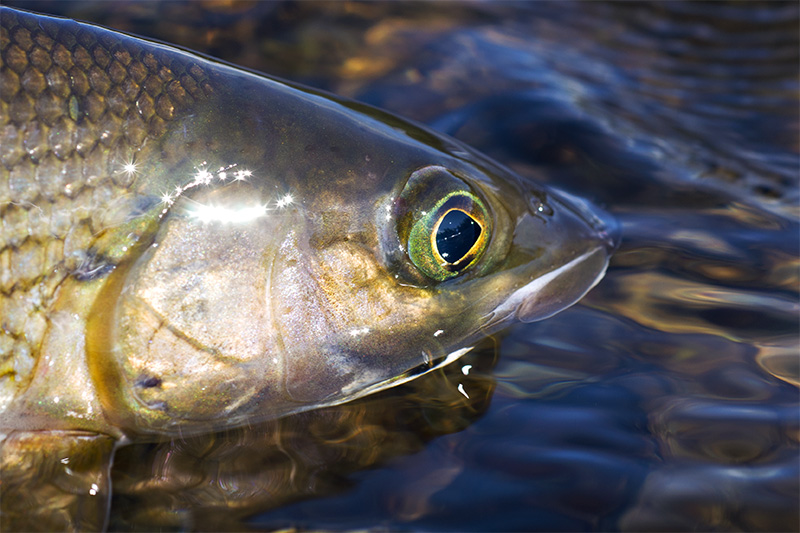 Other type of perdigon, more modern are tied on jig hooks to avoid us much as possible the snags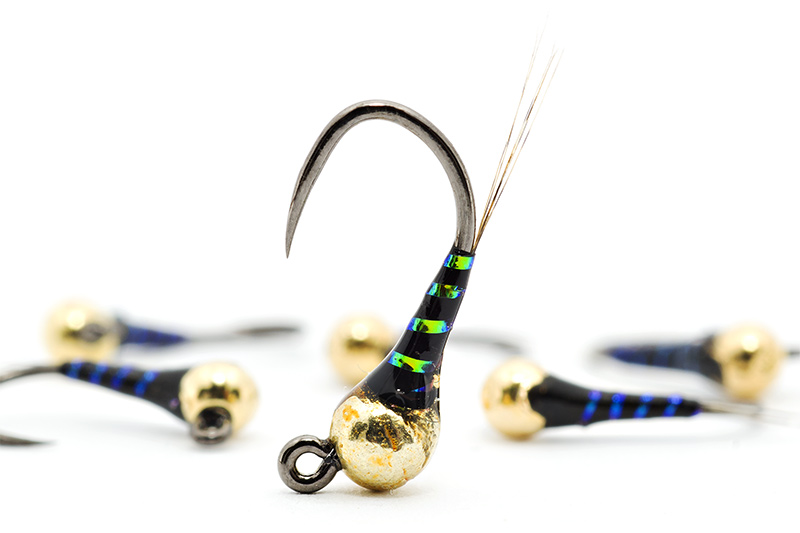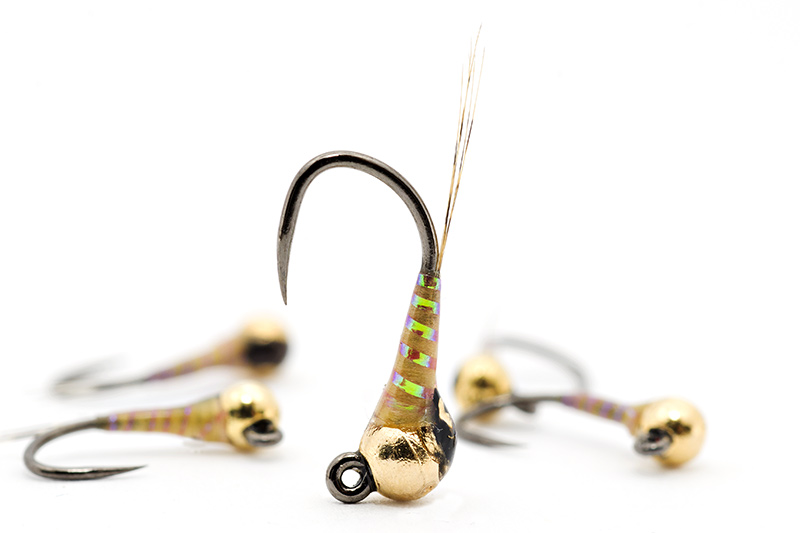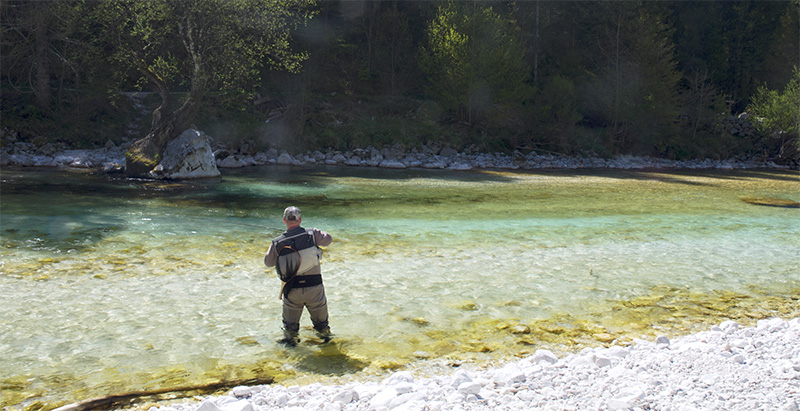 Purple and pink works excellent in cold waters: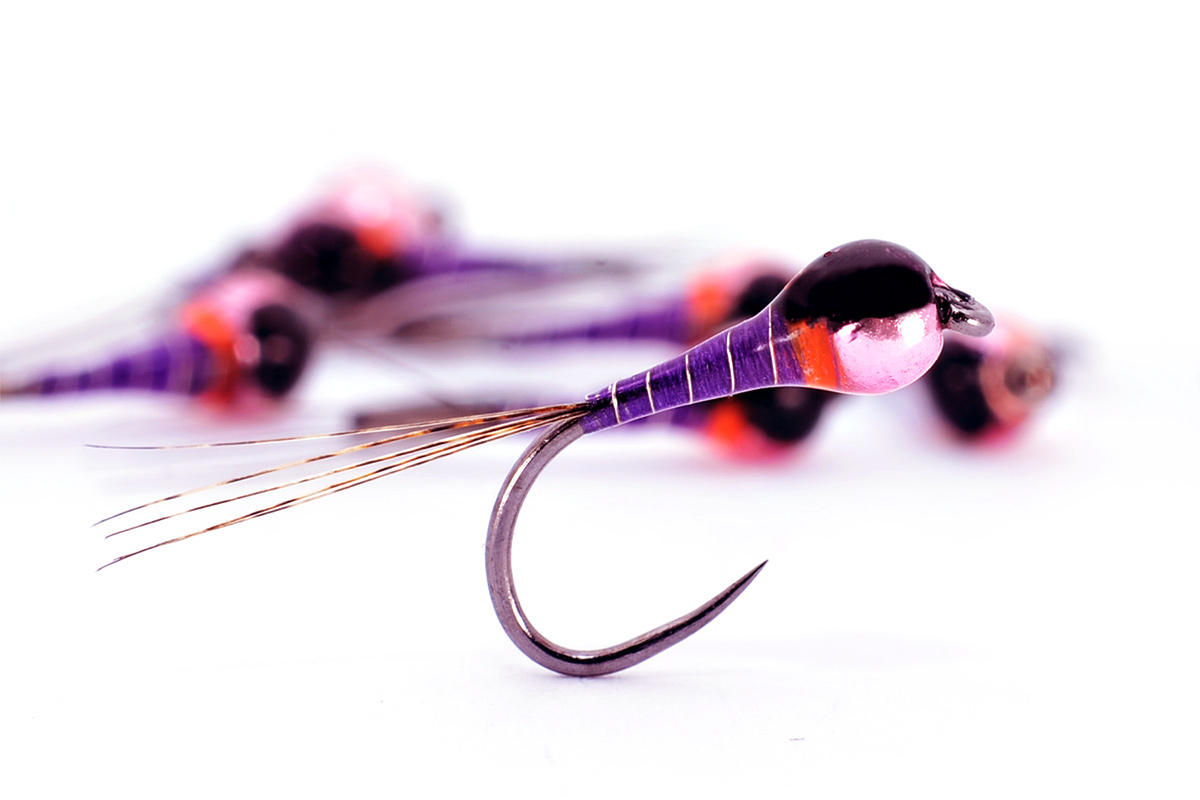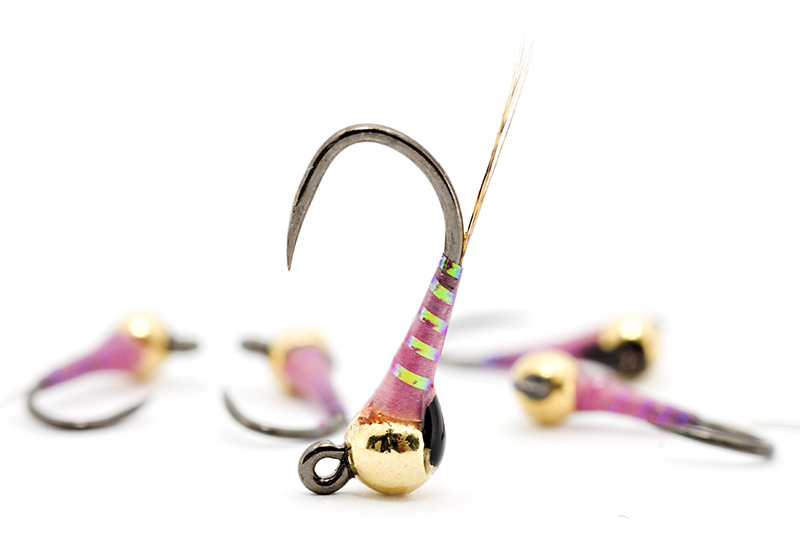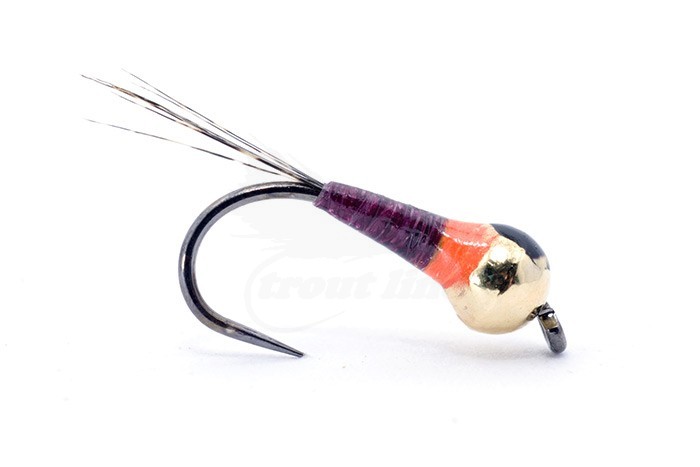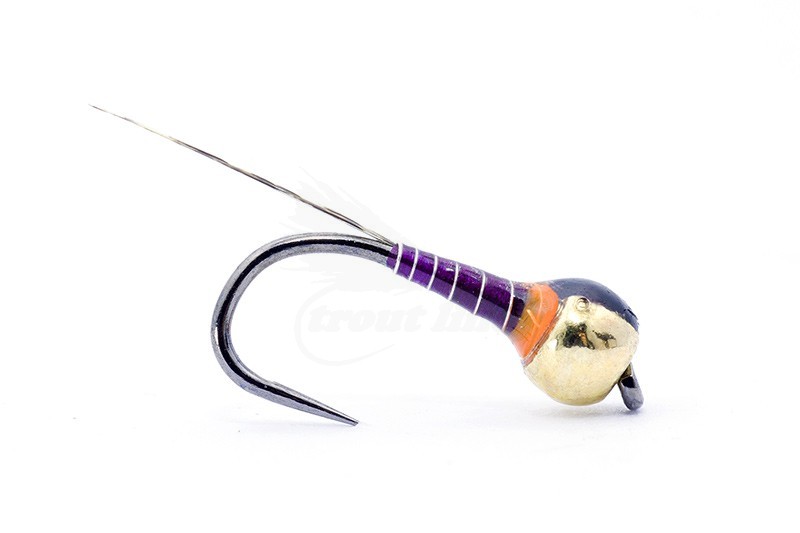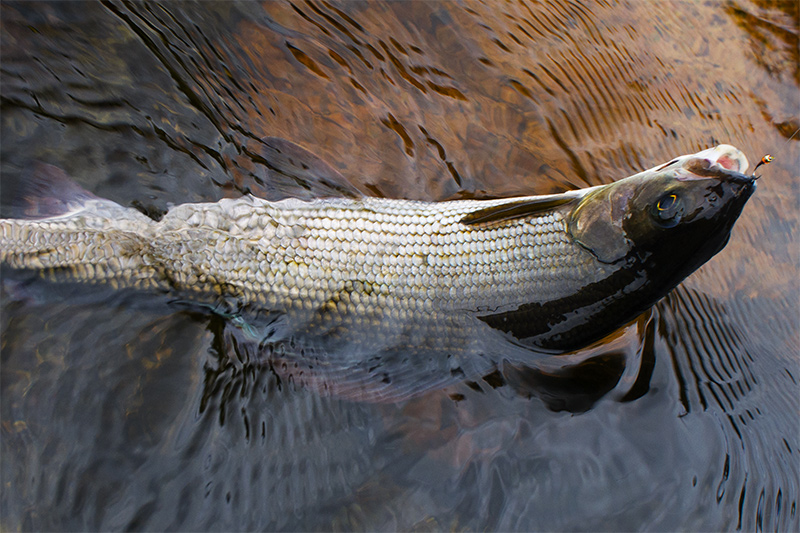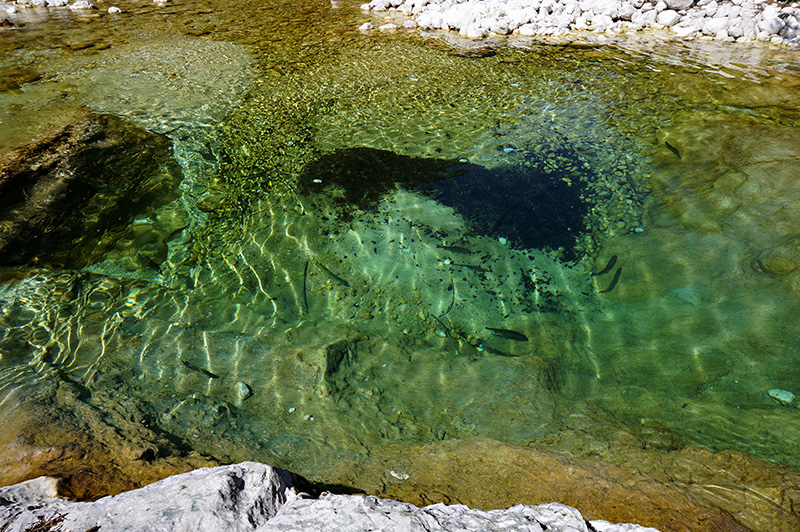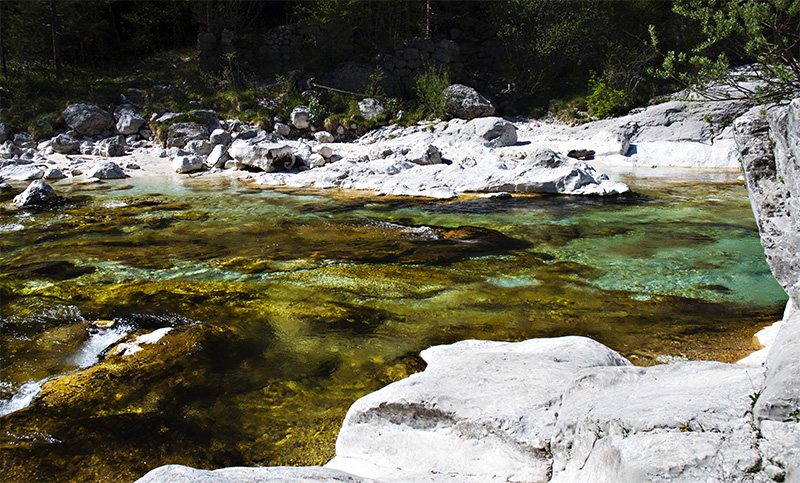 So have fun tying 🙂