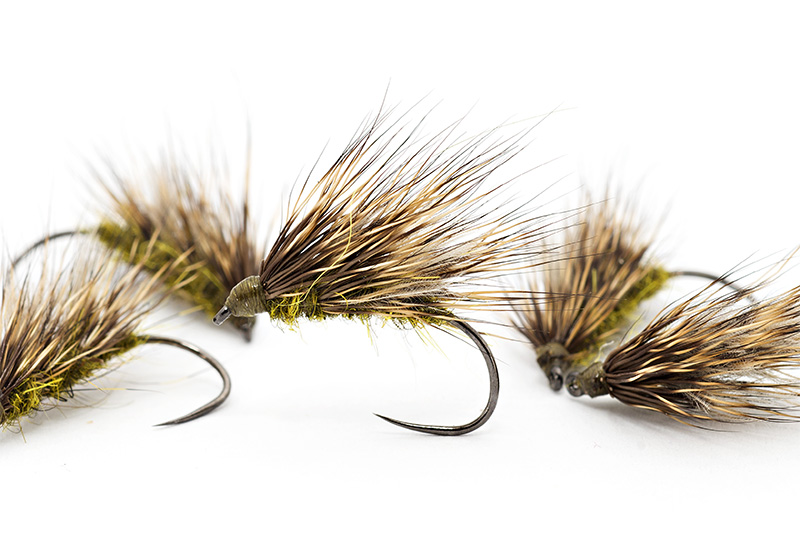 Tying Recipe and materials:
Hook: Demmon DSD 100 #12-#14
Thread: Uni 8/0 BOlive
Body: Troutline Squirrel Dubbing in olive color
Wing: Transylvanian Deer Hair – dark color combined with layers of natural CDC
Fishing tips:
perfect for fishing on lakes when sedge  insects are hatching
perfect for fishing as dry fly or wet fly ( wet  should be fished dynamic like swimming sedge )
perfect for fishing in fast flowing parts on rivers
perfect for New Zealand nymphing  ( the sedge should set as a dropper fly and works like an indicator for fishing with the nymph )
Sedgehogs are popular pattern and are very simple to be tied. We consider a "must have" fly because floats very well, better than a Goddard Sedge and the water print is very close to natural aspect.
The fly is mostly popular in UK but  from some times  is more and more popular  in Alps rivers and torrents . In Italy became  famous due to high durability at trout teeth and because floats excellent!