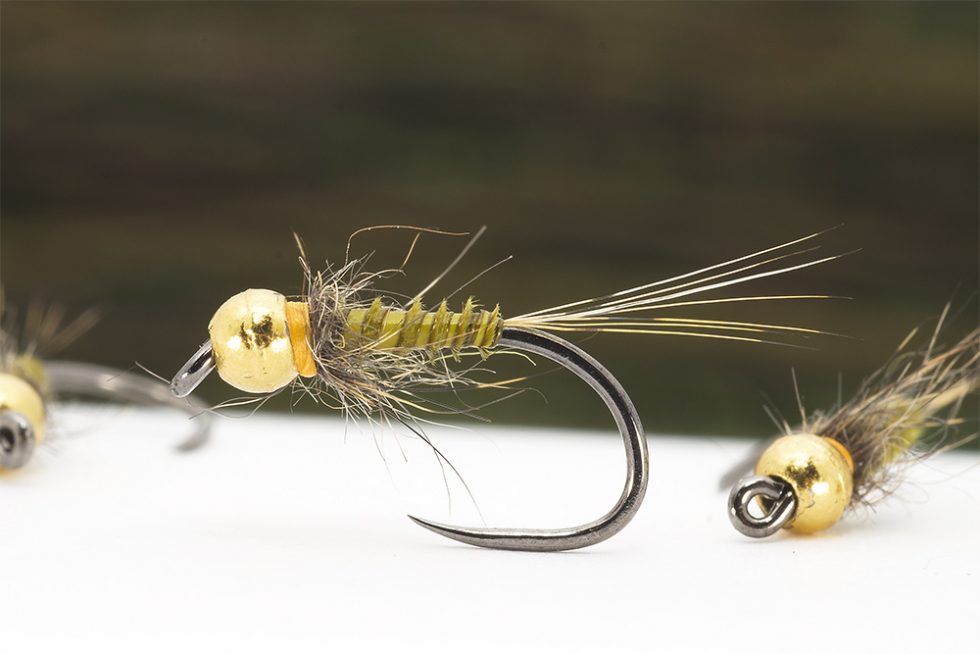 Tying Recipe for Olive Gold Baetis Nymph:
Hook: Demmon W633 #16
Thread:  orange 8/0 Uni
Body: Olive gold turkey biot
Hot Spot: tying thread  orange
Bead: tungsten in 2.3mm color gold
Olive Gold Baetis Nymph is simple and efficient. These days a lot of tiers  complicate the tying process. Ok,  it is fun to tie more and more complicate patterns and variants. But  simple flies are  still the best flies. I love to tie a fly  like this one. It is easy, simple and takes 3min  with all tying materials ready prepared.
I recommend this  gold olive baetis to be used on a dropper in hot Summer days especially when is cloudy outside and late in evenings , works great!