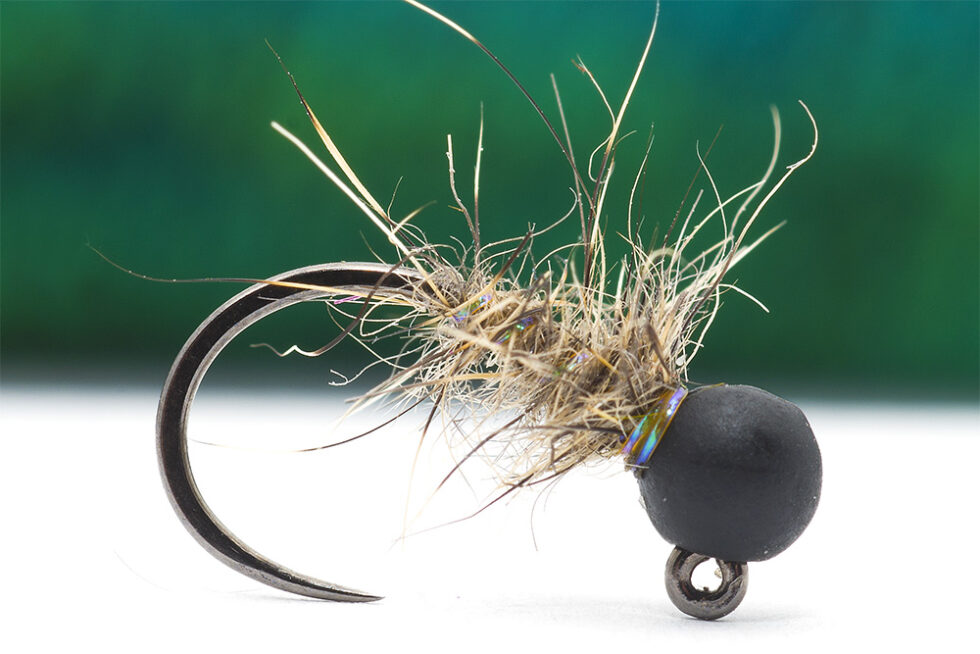 The Mad Rabbit Bugger is probably the simplest nymph I tie and use and is one of my most efficient searching nymph. in addition, it is the fly that I recommend to beginners. Those who start with it learn to use dubbing, tinsel without wasting too much time and without damaging materials. It's a fly that's impossible not to get, you can't go wrong doing it.
Hook: jig or classic hook on size #12-20
Thread: Uni 8/0 black
Ribbing: tinsel or micro ribbing quill
Bead: Tungsten in black nickel or black color
One thing about tinsel: it can be used synthetic, flat, oval or wire. The most resistant is the wire, the least resistant is the flat tinsel but this one slides and then looks bad after a few fish are caught.