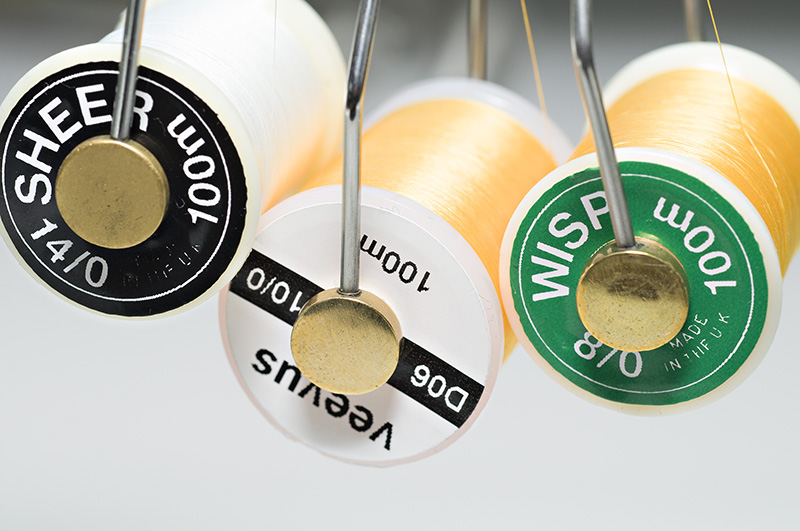 I'm a tier and I decided to test all my range Amadou- of threads that I use frequently. After my is not an easy job because all producers don't use the standard charts: Denier(grams per 9000m) or Decitex(grams per 10000m). They use the diameter of the thread and this is very difficult to measure. Also all producers claim their thread is stronger compared with others. Depeding of the material, if is a multi fibers threads or mono fiber threads, depending is is twisteted or not, all this particularities and characteristics modify the strengh of the thread and of course modify the look of the thread on the hook shank.
So right here I tested how these threads look on the hook shank compared with the diameter of the fibers.
First: Uni Caenis and Uni Trico. Uni Caenis is mono – 20DEN- and is thin thread that I use. I don't like it very much because is fragile but for small and very small flies like size #22 and smaller this thread is fantastic. You can find it in white an black.
Second: Uni Trico is amulti parallel fibers type of thread – 40DEN – and is the thread that I use almost all the time. I use it for flies tied on size #22-14.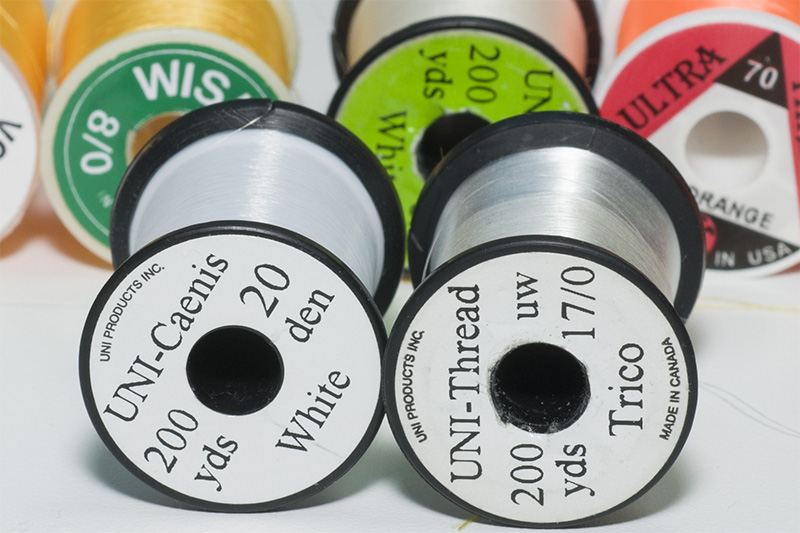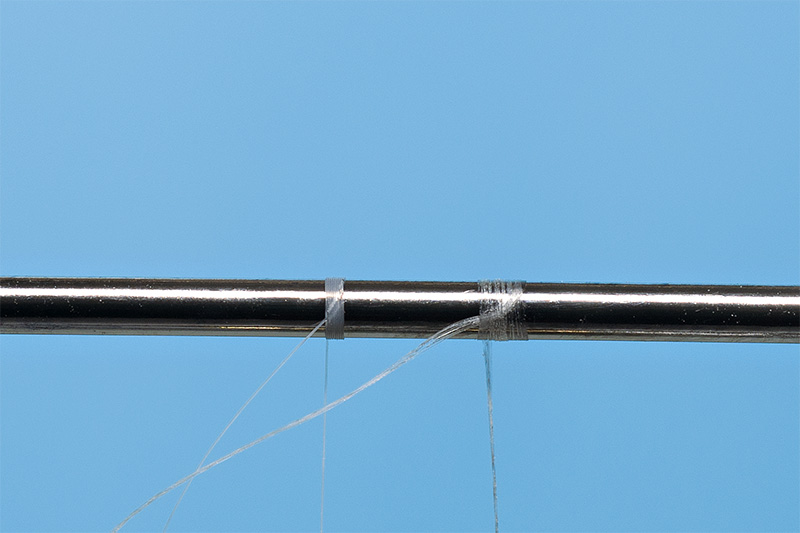 Everybody can see the Trico lays down quite nice and smooth.
Next is Caenis with Uni Trico compared with Gordon Griffith's Sheer 14/0. I like uni because is transparent but you can see, the GG Sheer is not far away. More than that GG Sheer is very strong. So is a good threat to take in consideration. At GG Sheer the fibers are twisted and I believe is semi bonded ( I will use a microscope to be sure and I will talk about this particularity in a new article)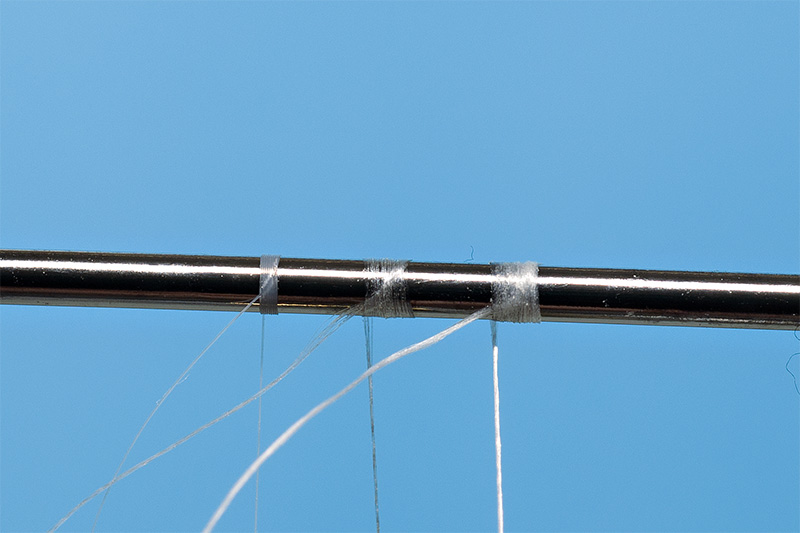 Next in test Veevus de 10/0 with Gordon Griffith's By Wisp de 8/0 . The Sheer  ting thread is in the left part of the hook shank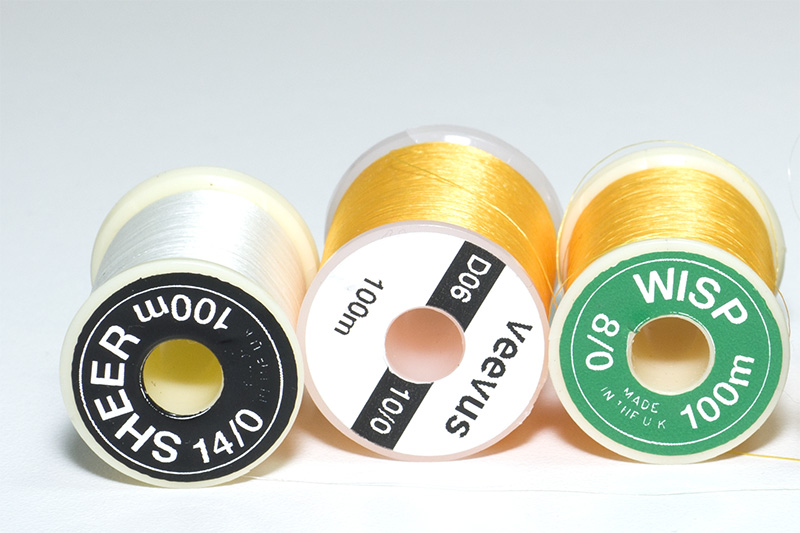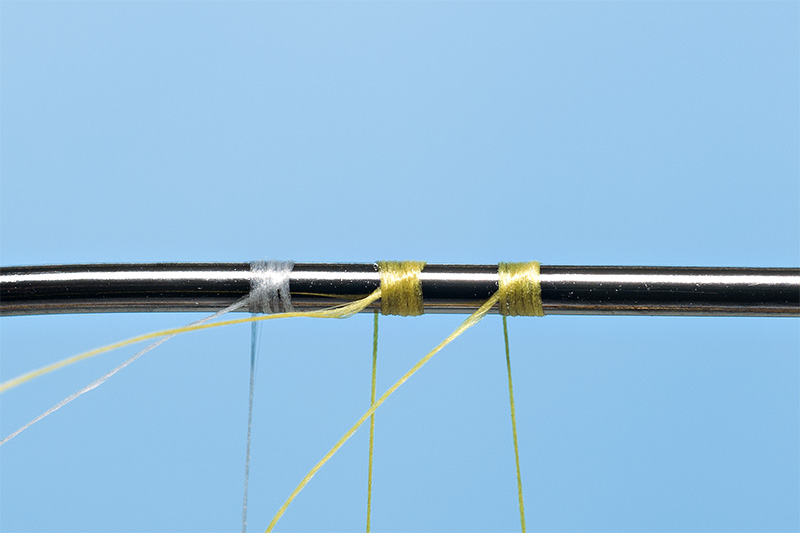 What a big big suprize!!: Veevus 10/0 is identical with GG Wisp of 8/0 at colors and how it looks on the shank of the hook. More than that the diameters seems to be the same. One difference, Veevus seems to be medium twisted and Sheer seems to be more twisted. because I'm very intrique I will ask a friend who is profesor in physics at University to test in the lab the diameter using a special system with laser. Until then these threads seems to be the same- of course this my opinion and I can make a mistake without a clear technical test!
Next in test is Uni 8/0 – 72DEN. Again another surprise: Uni 8/0 looks more thinner than Veevus 10/0 and GG Wisp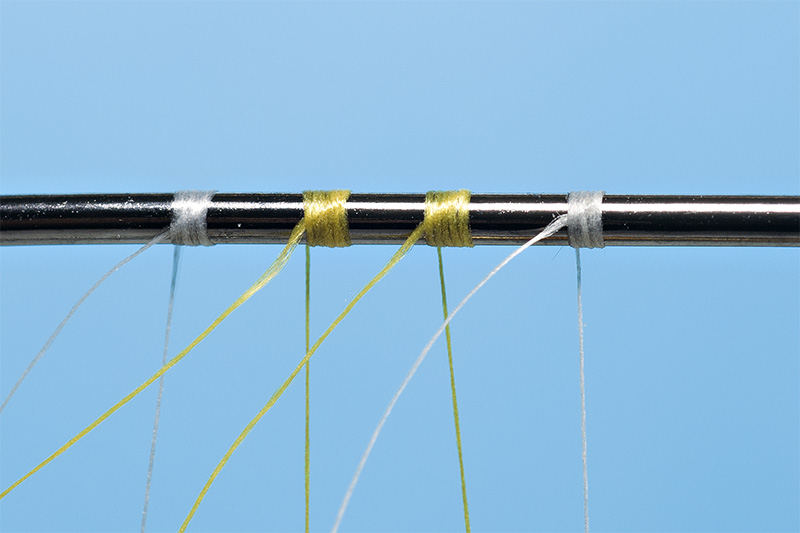 Lets look further at UTC 70. The UTC fly tying thread seems to be the thicker one but lays down very
nice and smooth. The reason is the paralel fibers. UTC is one of my favourite tying thread and I use it for flies from #16 to 12.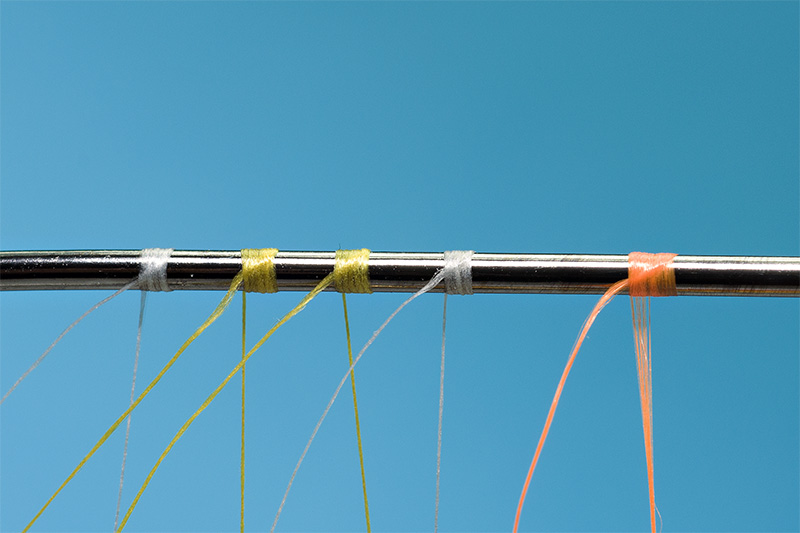 Please note that Uni is medium twisted type of thread and this is the reason why the spaces for turns is smaller.
Bellow is Uni 6/0 – 136DEN and Textreme 6/0 from Italy. Textreme is a new thread, very nice and interesting and quite strong also: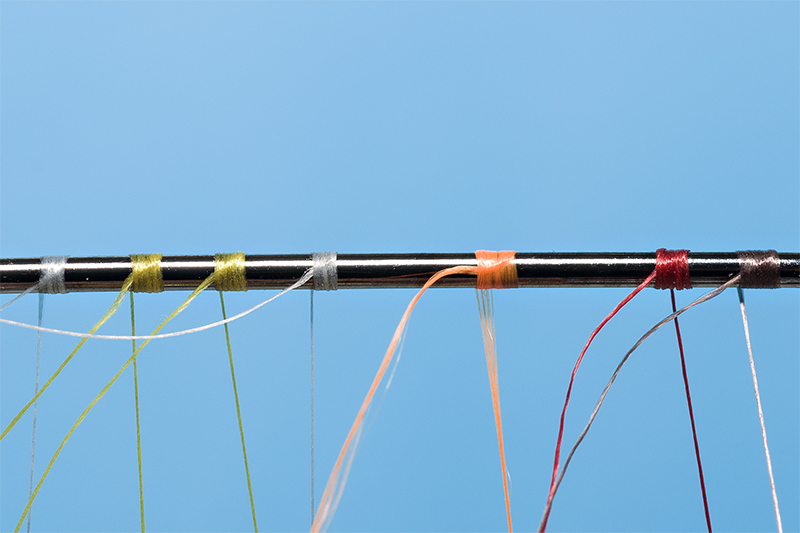 Both lookw much thin than UTC 70.
A few words: I used 6 turns of each thread on the same hook. I will make a bracking test with an dynamometer in a University Lab ( I have a very good friend who is phisicist like my but he is profesor at University )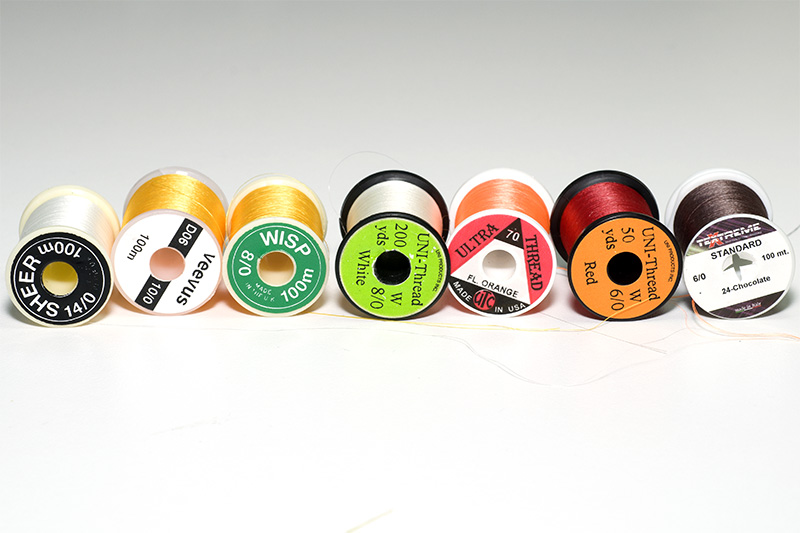 Until then have fun tying flies and if somebody is looking after these fly tying threads please check the Trout Line fly tying shop