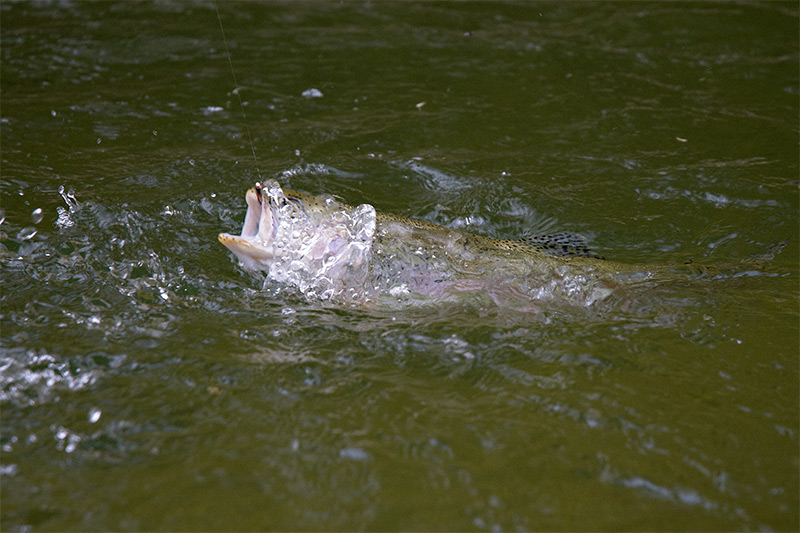 The Ager river is situated in Upper Austria and flows from the beautiful lake Attersee. The Ager is tributary of the mighty Traun, another great fly fishing destination from this beautiful country.
When snow is melting or is a local heavy rain you will find this river favorable for fly fishing almost all the time. There are a few dams that regulate the water level.
When the water level is high, the extra qty of water is used for producing energy and the dams will work at full capacity. Fishing is great if you go on the old river because the dams are situated parallel with it and they capture the water surplus. So you will find the old river great for fishing and mostly with a gin clear water.
Being in Austria I had the chance of fishing a few good kilometers from Ager, so here is my fishing report 🙂
The old river has aprox 20% -25% of water from the real volume. Because of this, it was really easy to move on the old river bed. The water was mostly ginger clear and low and the fish were located in different pools or where were currents with extra oxygen.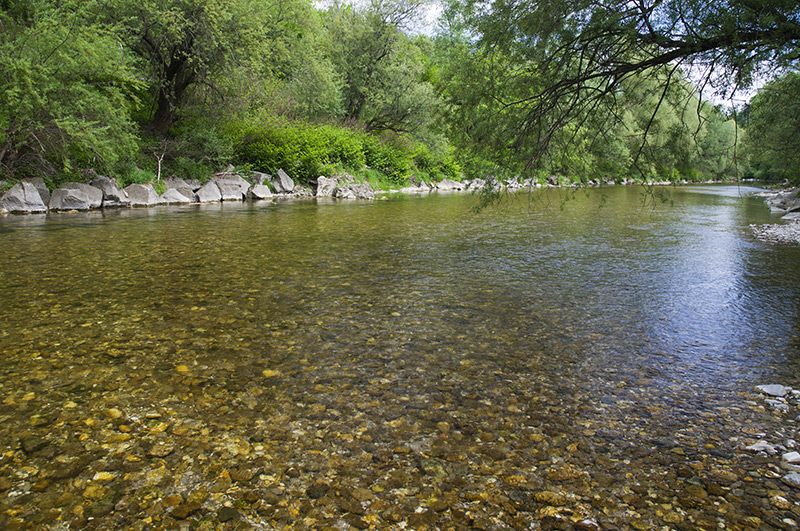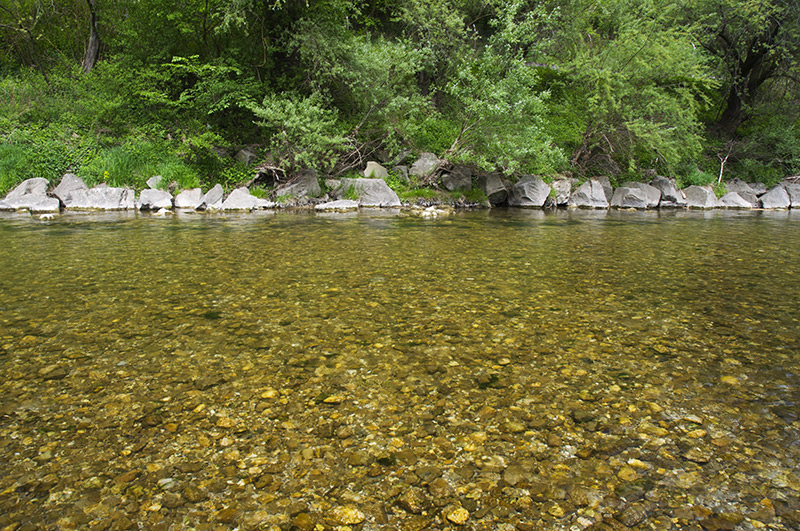 As you can see the river has a river bed with small gravel and is quite flat. Because the water is very clear is not easy to fish. The only technique that worked for me was: fishing with dry flies with long leaders and French nymphing with a small nymph. The technique is called "peche a vue" and is productive in these kind of rivers.
In the few pools that I were, I used the long nymphing technique (casting at distance 2 nymphs on a leader of 6m ).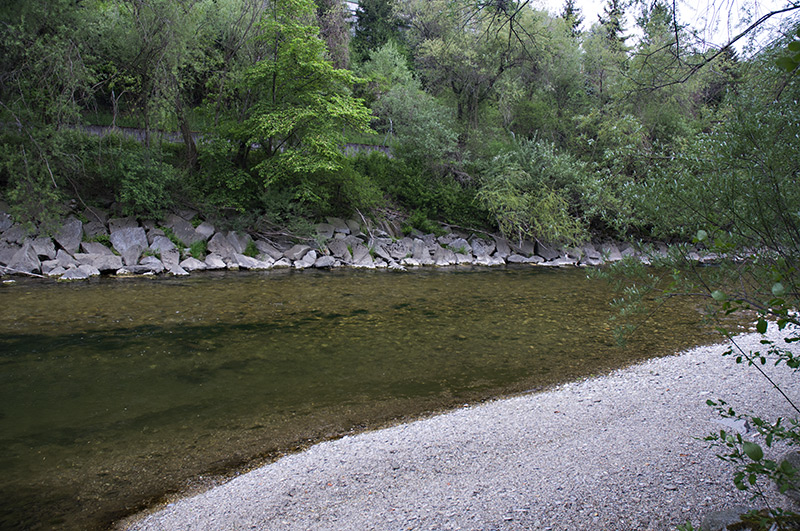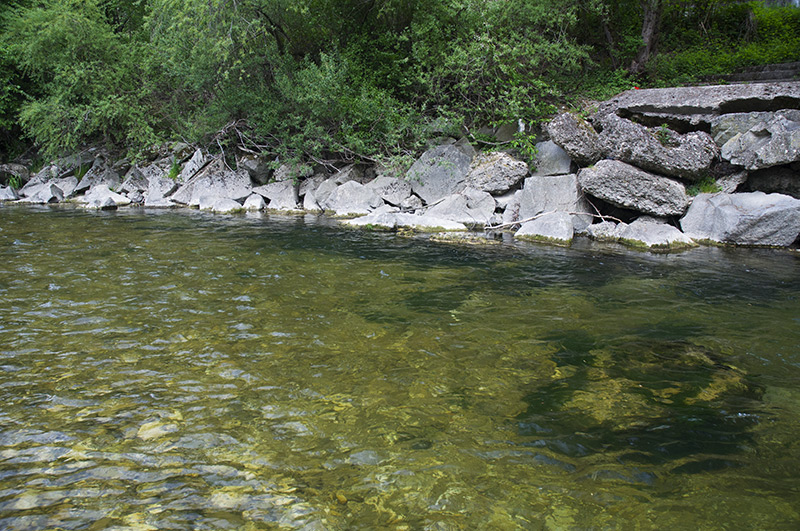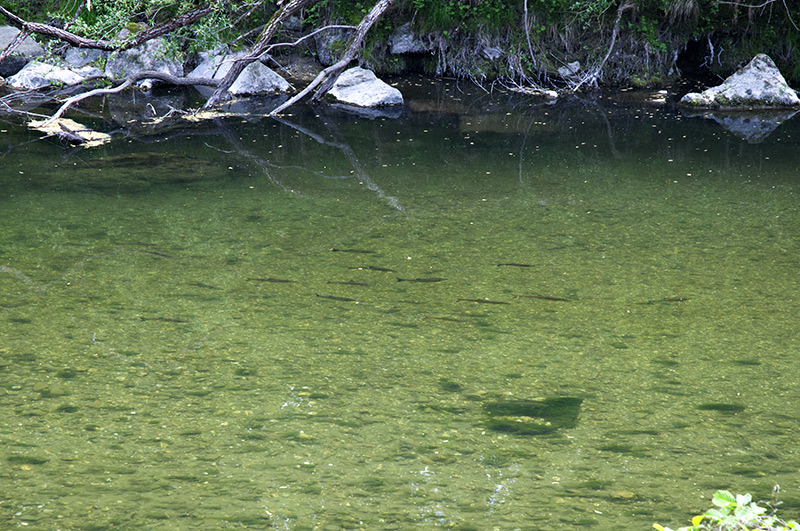 I was surprised that I was the only fisherman there, so fishing pressure in that moment (was in weekend ) was zero. I enjoyed catching a few nice fighting rainbow and brown trouts, very healthy without problems with fins like it happens with stock fish. I presume that the rainbows were there a long time, because probably they were added in the river in fry stage.
Even so, it was difficult to fish due to the very clear water. After each stone or behind each structure was at least one trout. Even in those conditions, with such a clear water I caught so many trouts using the french technique in that I had to stop catching to avoid damaging and to not put such pressure on the fish.
My most efficient flies where a few dark perdigon flies and french nymphs, and a catgut pupae combined with a PT tied on curved hook with mylar wing case. By far, the winner was the tricolour jig perdigon with CDC colar.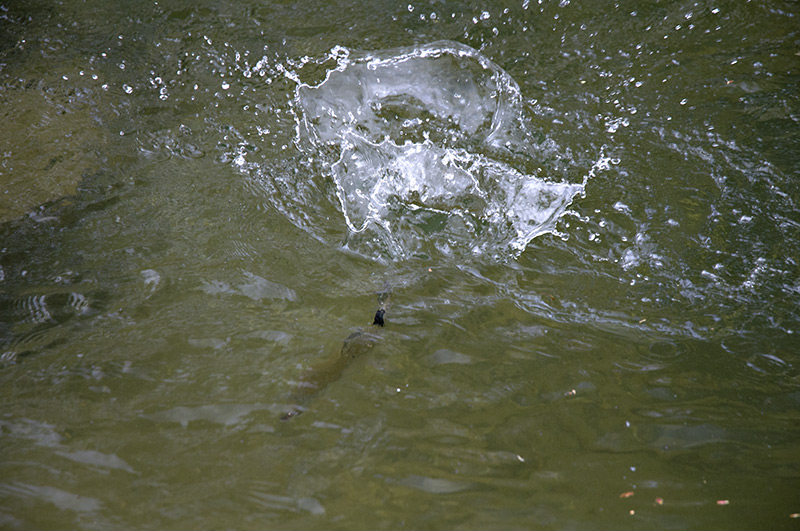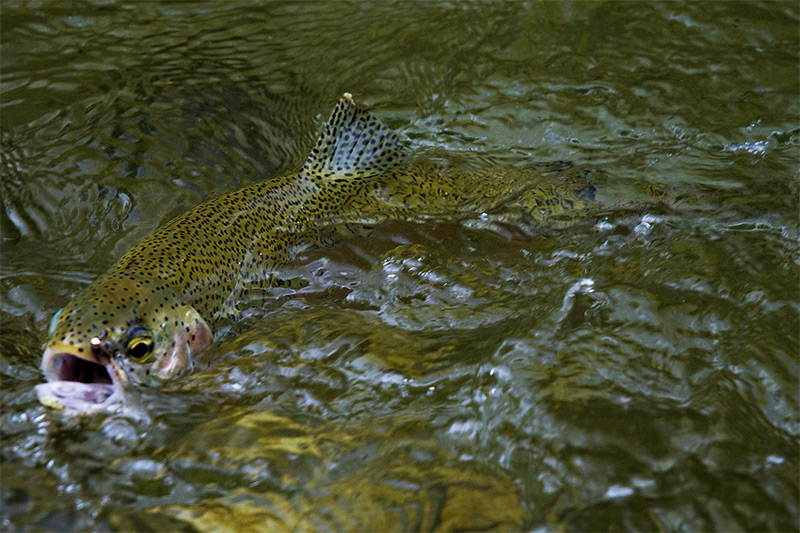 The fishing population was a mix between rainbow, brown trout and a few big barbel. I spent 2 hours on the old river bed and I fished in a zone of 500-700m. Then I went down where the river is bigger due to the power plant discharge. I counted over 50 trout in 3 hours, 70% were rainbow. I also had 4 barbel from 60cm to 40cm, the biggest fish from that day.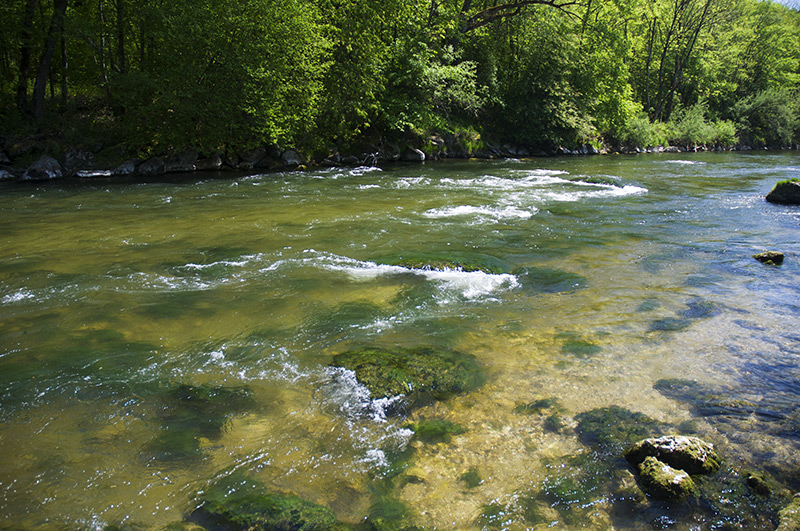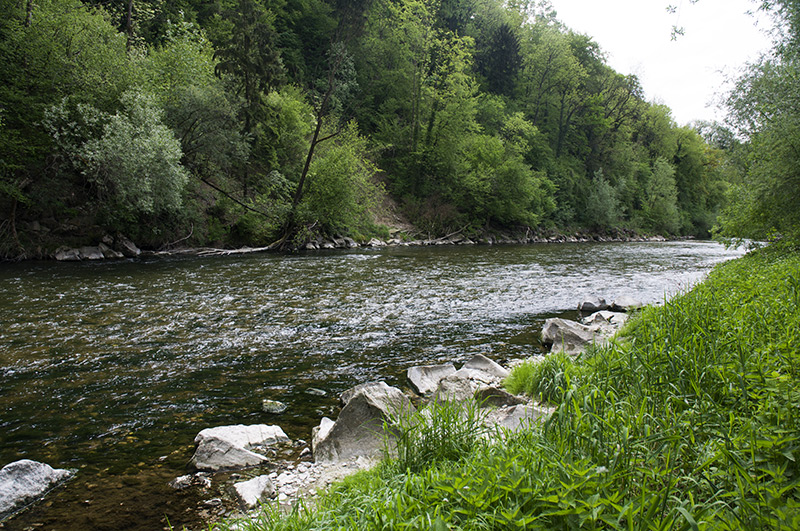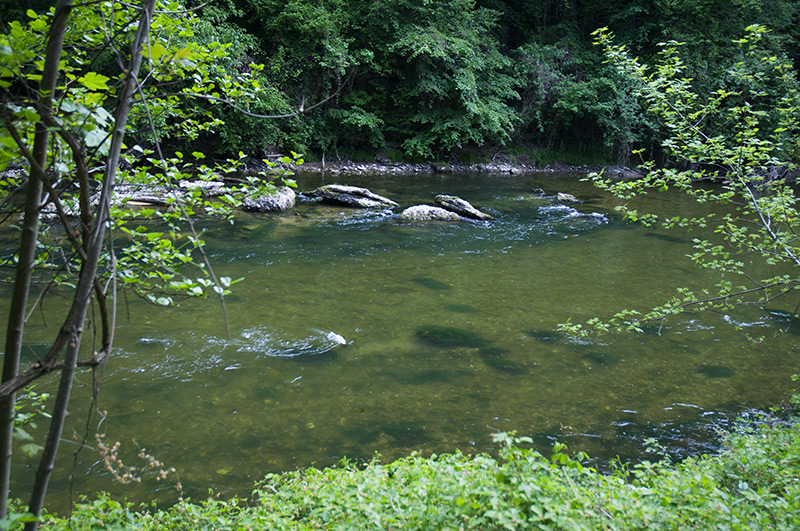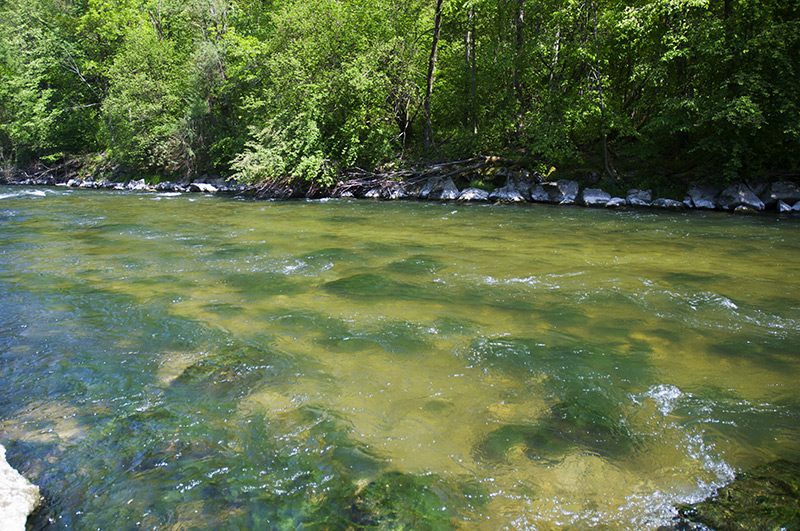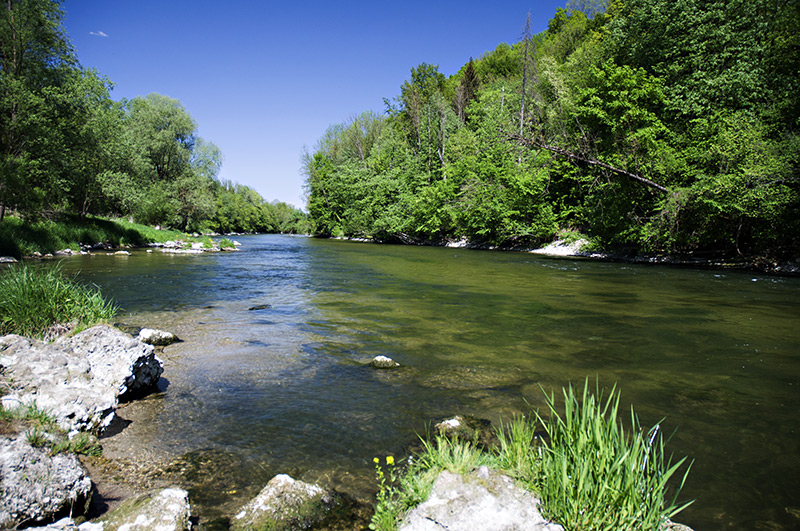 The water was a little bit muddy but I spotted a few huge fish (trout and barbel). Was almost impossible to wadd in because the current was too strong and the river bank was difficult.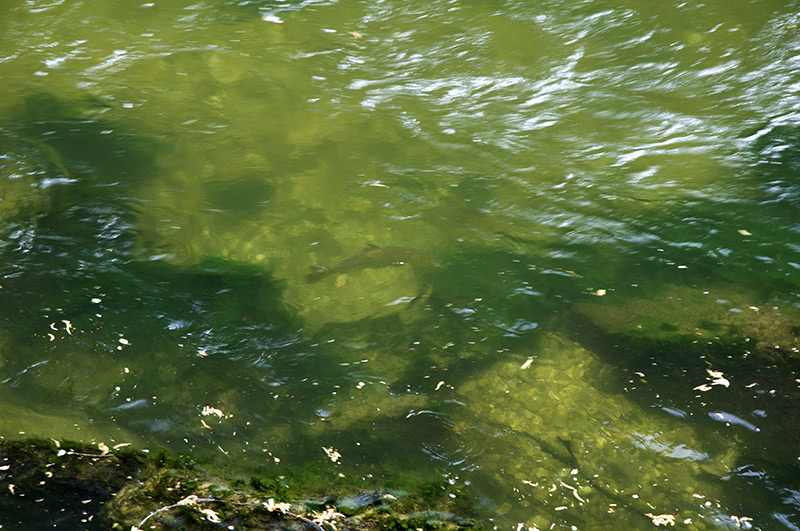 I walked a lot but I found a few places where I caught a few nice fighting trout: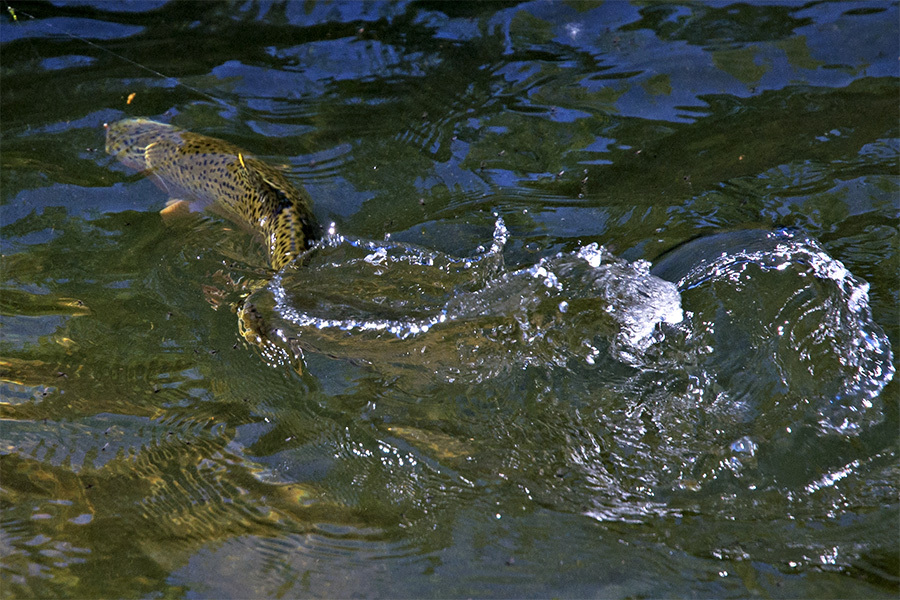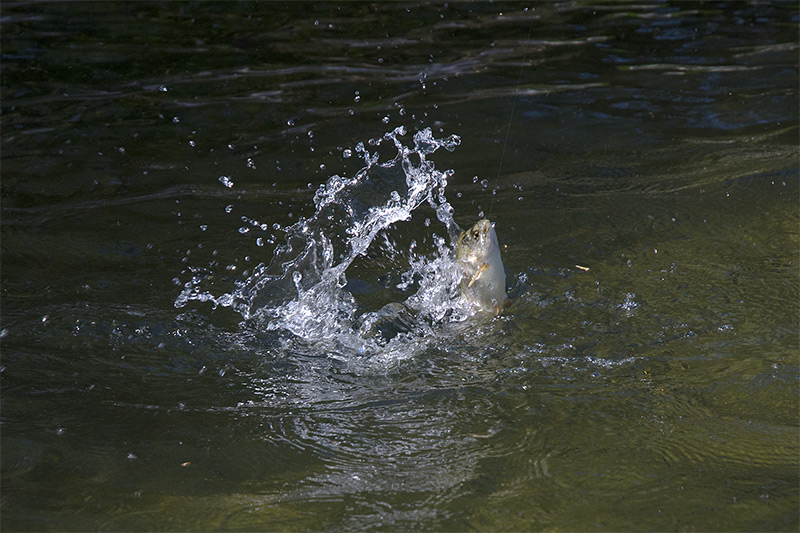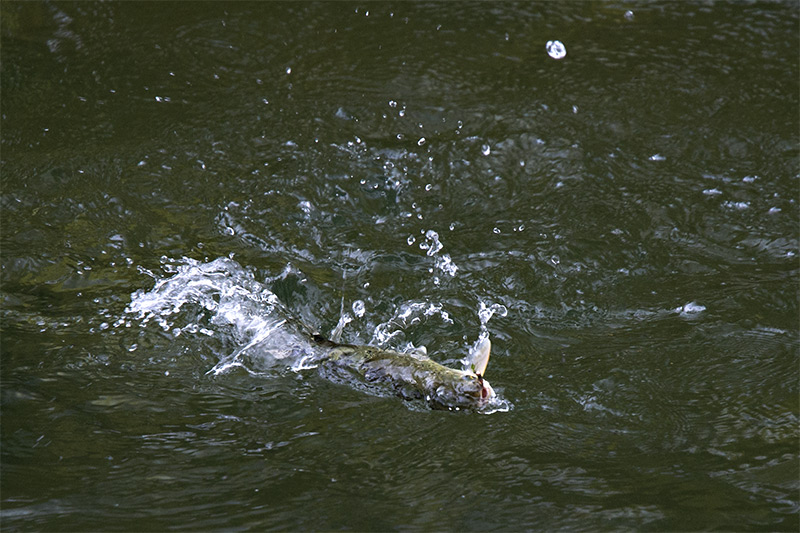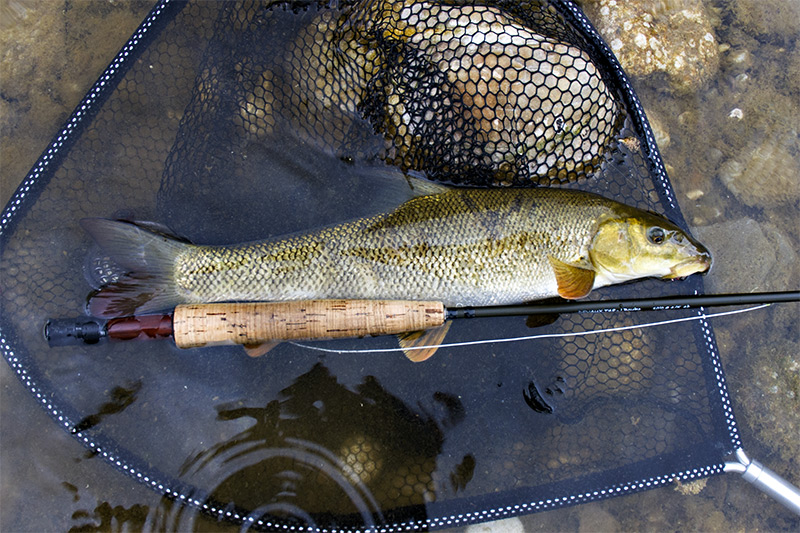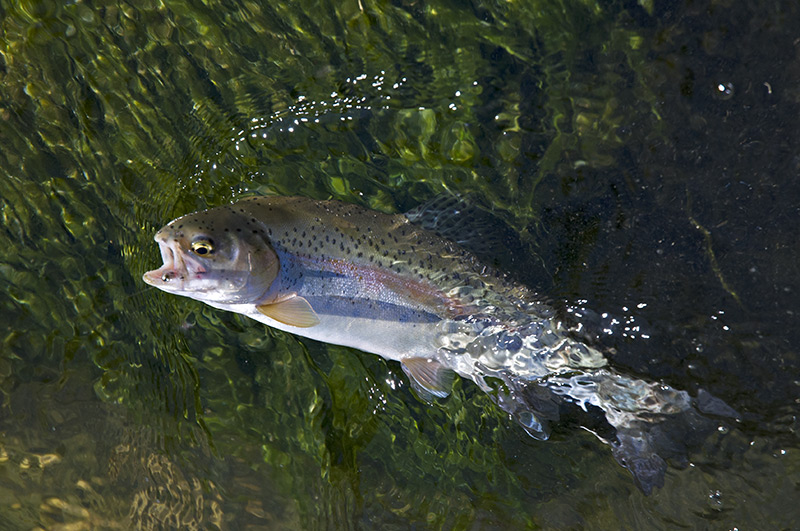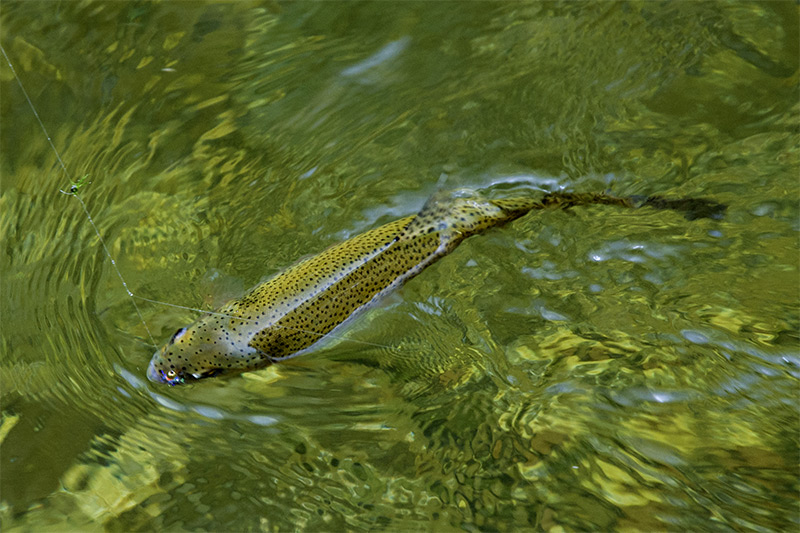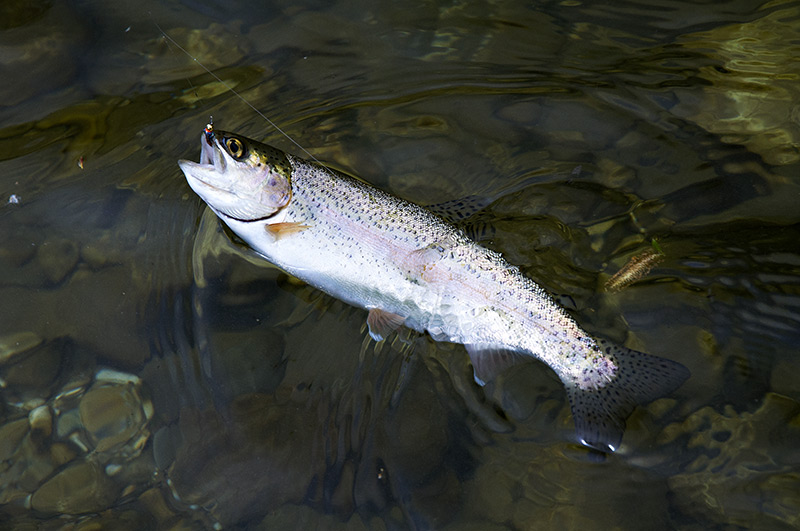 So here are the flies used in the upper part: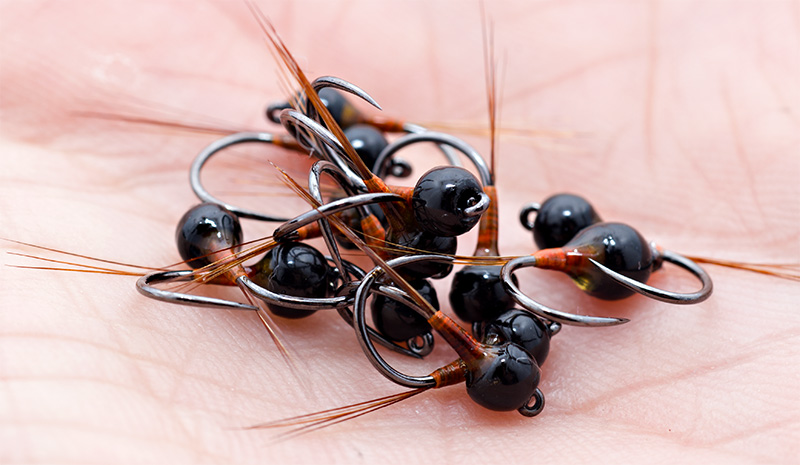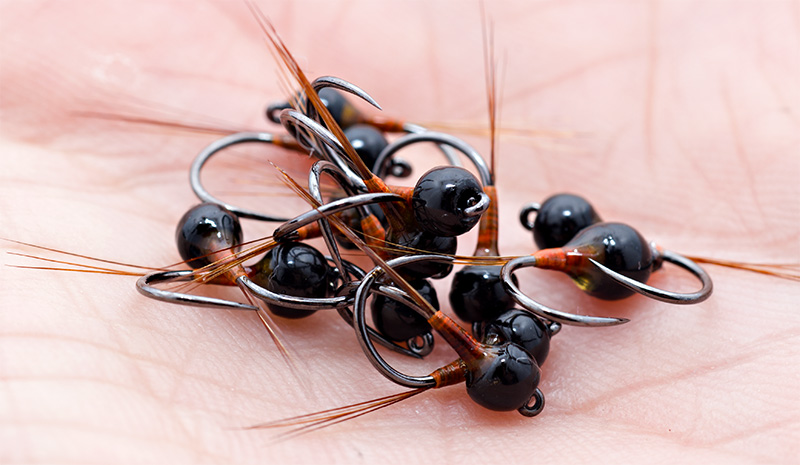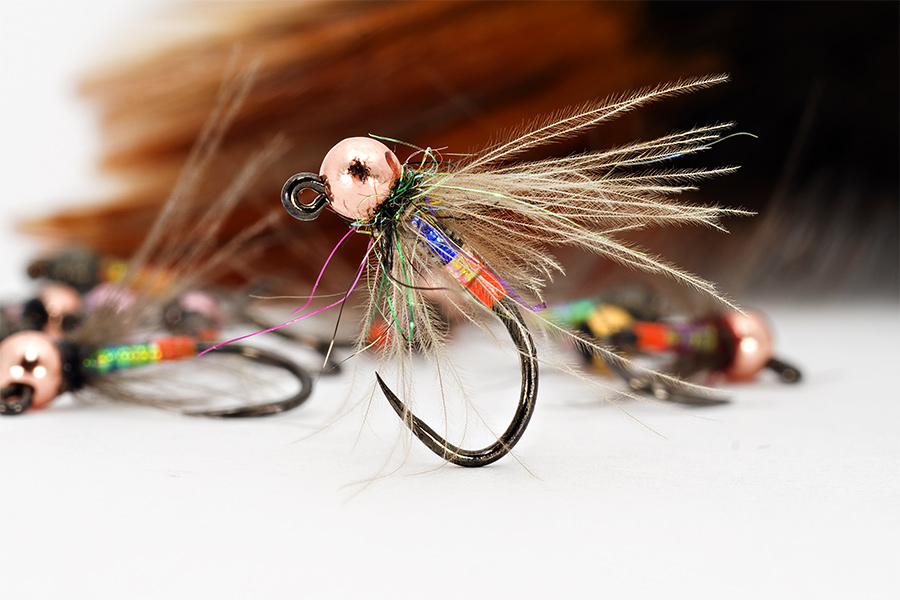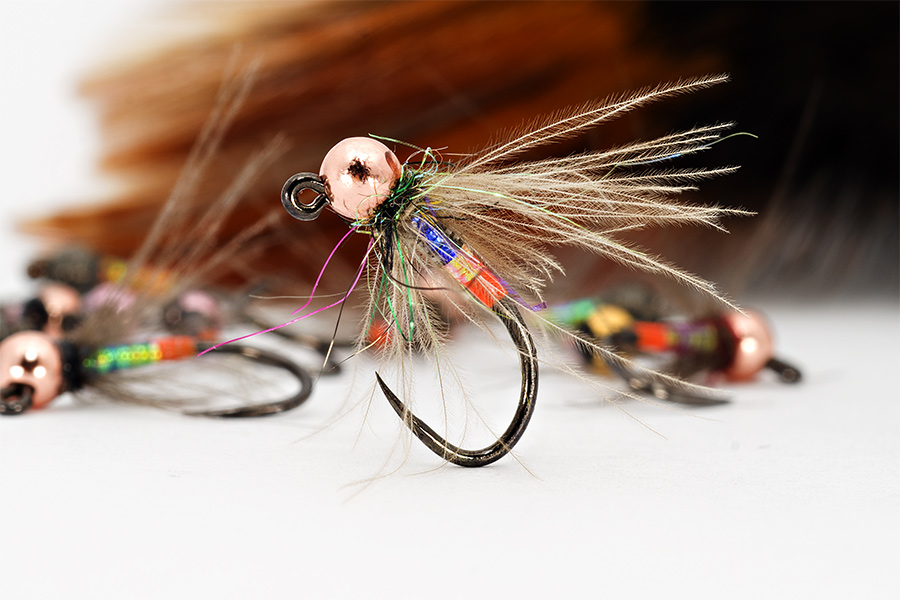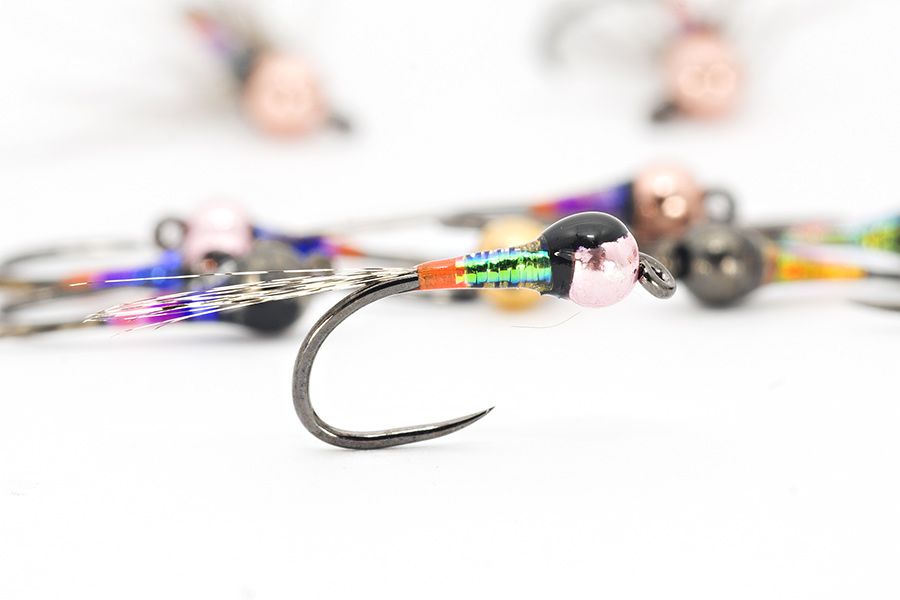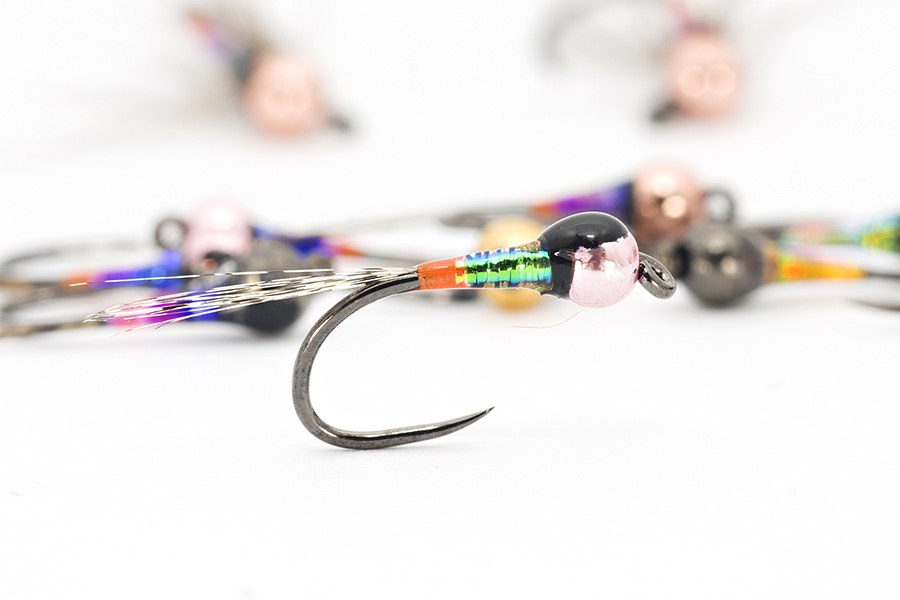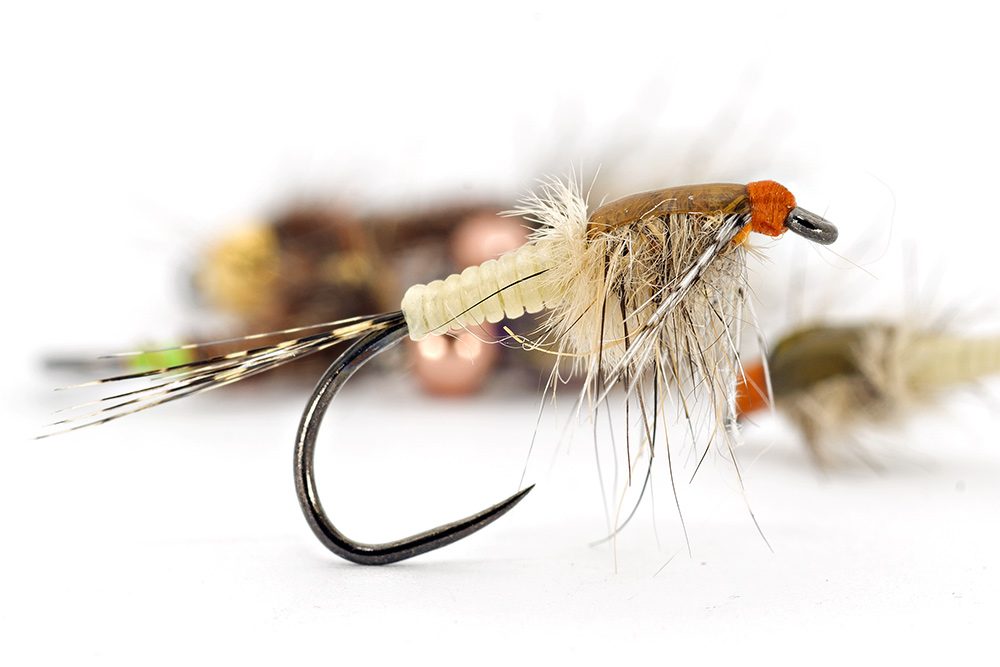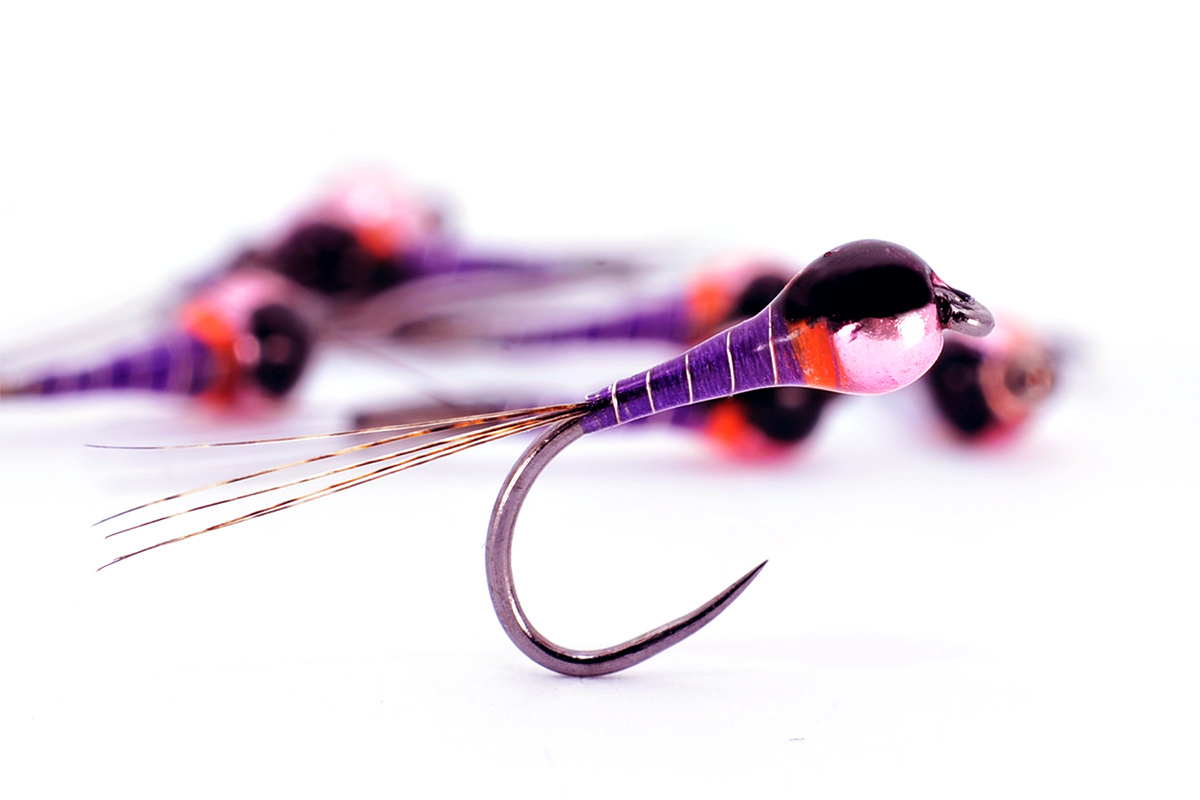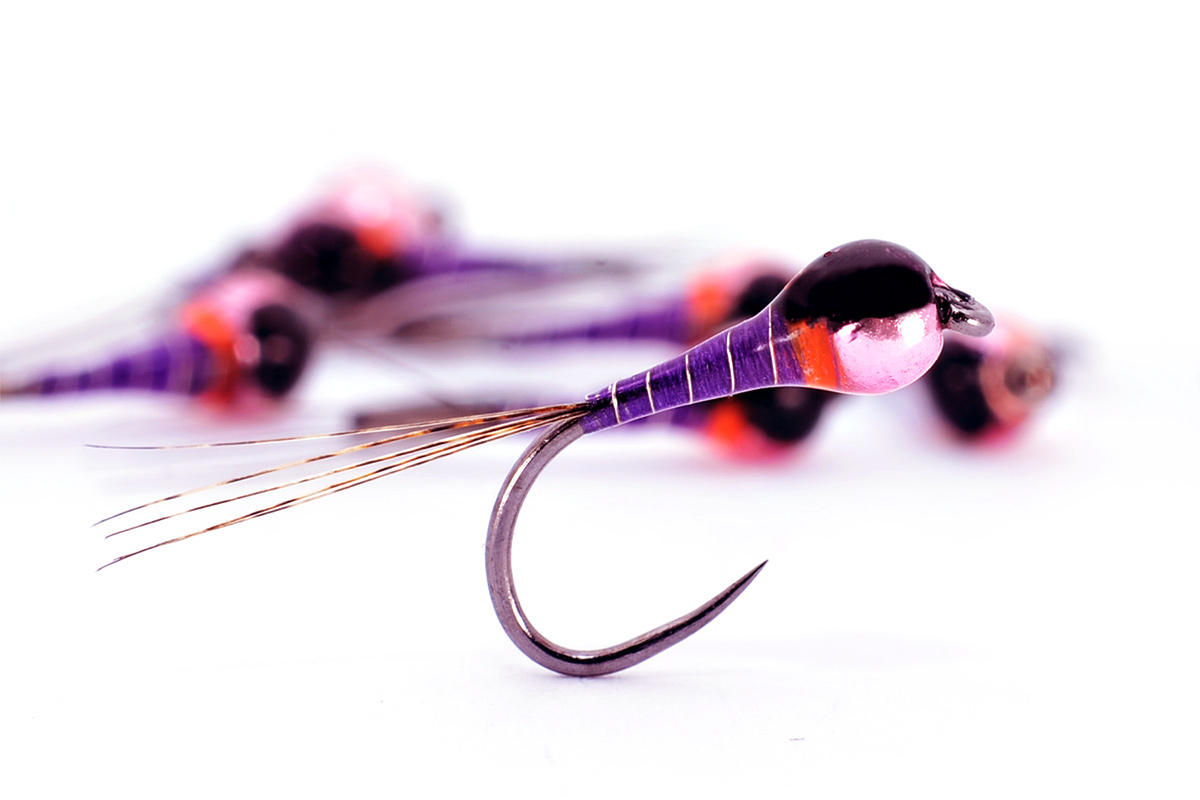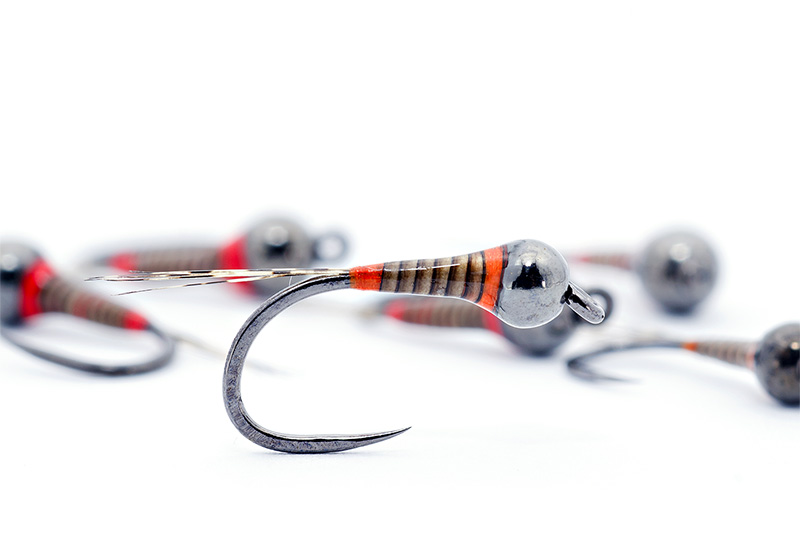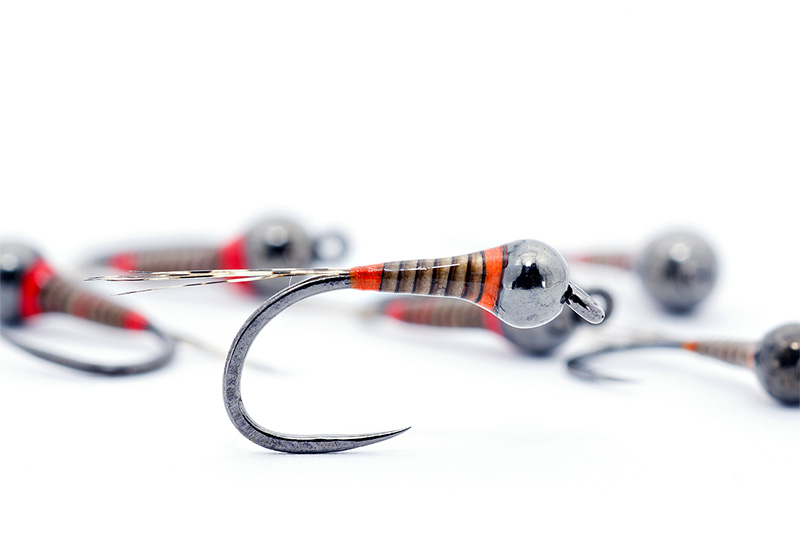 For the inferior part of the river I used more bigger nymphs. The buggers and jigs seems to work better there: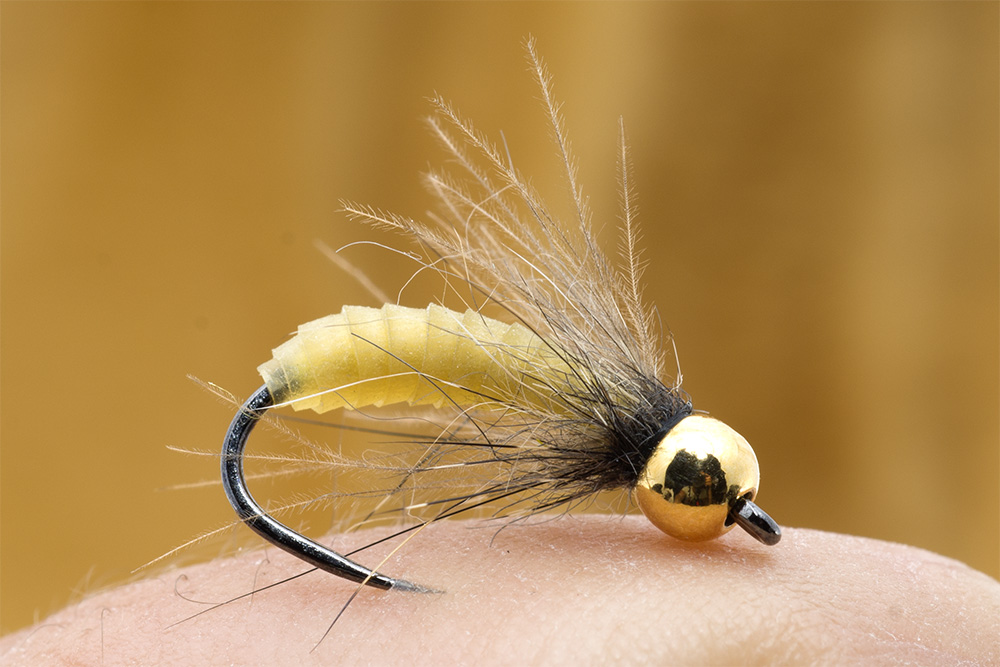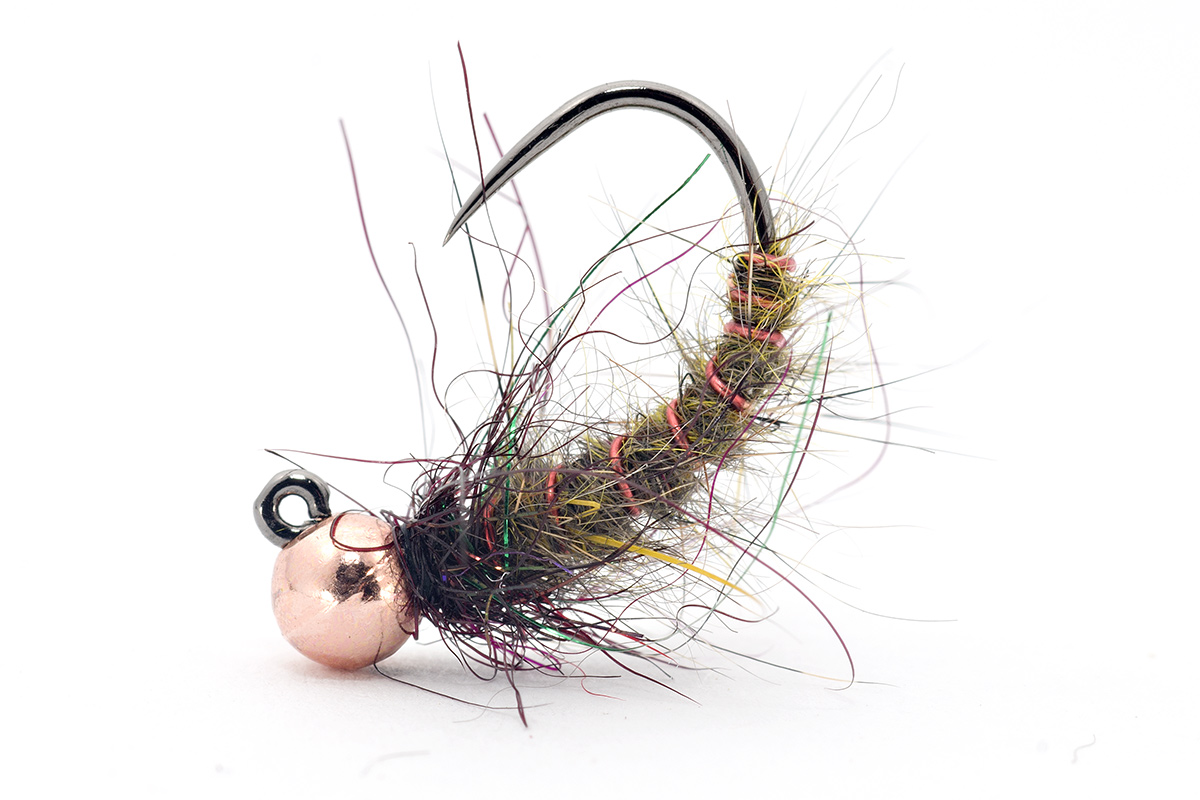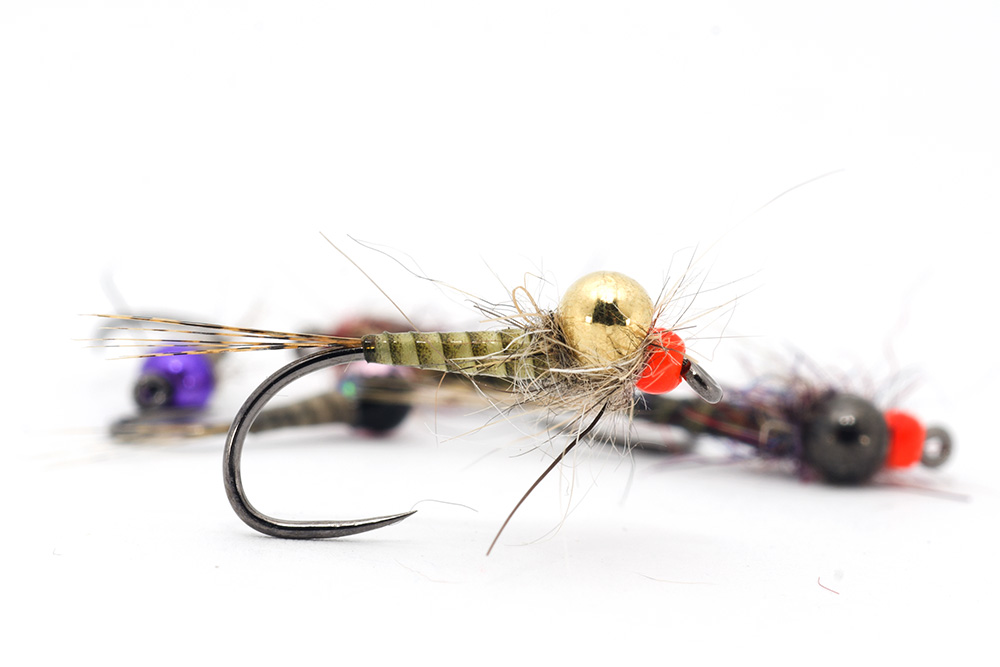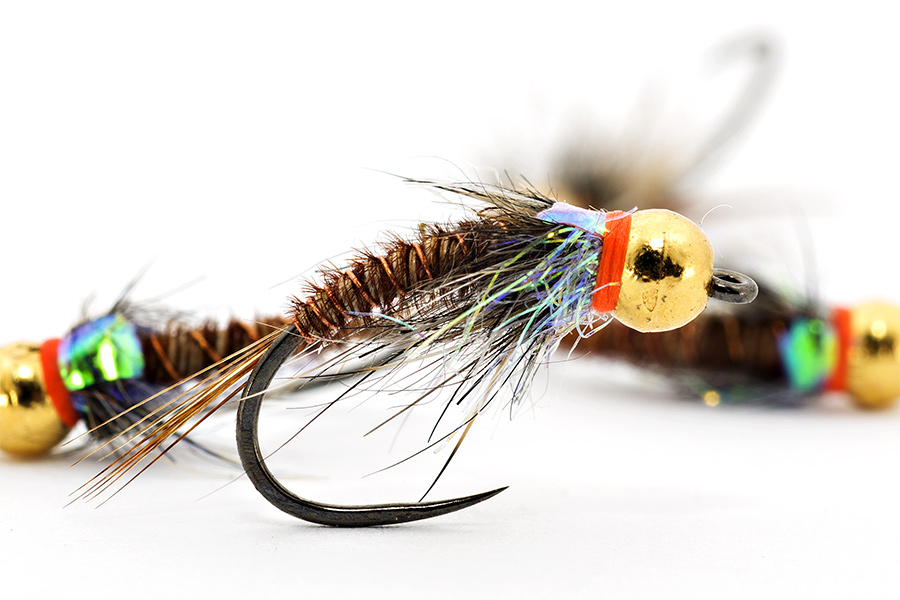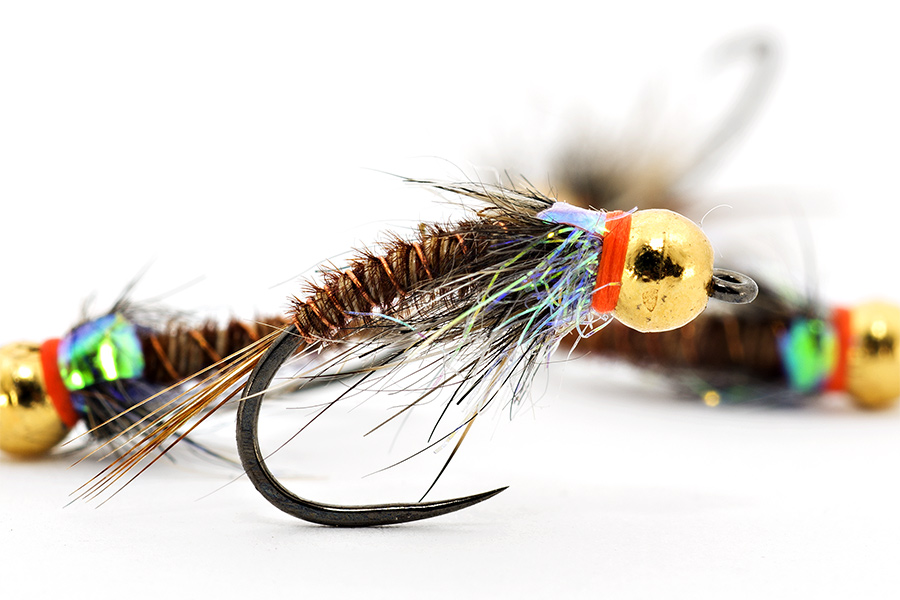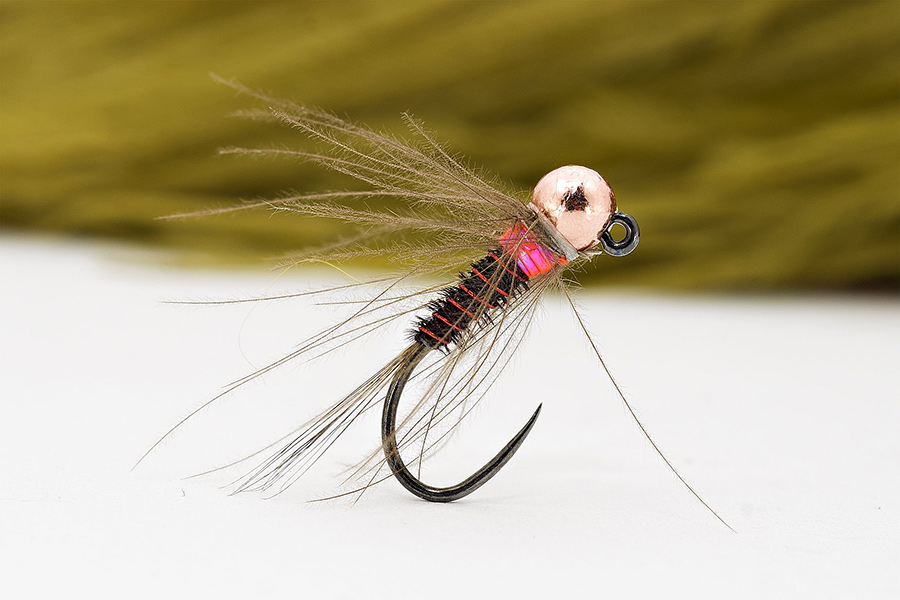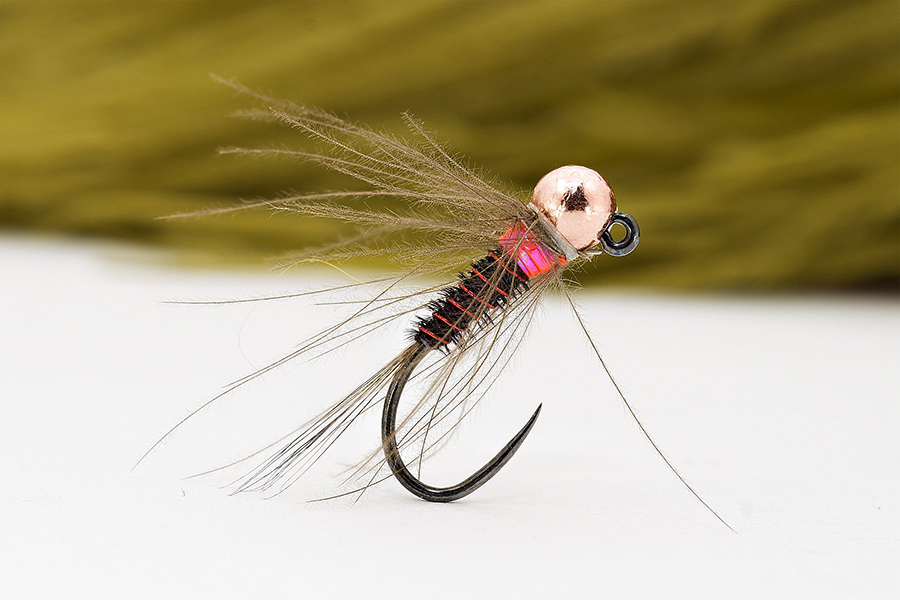 These flies worked well on Sava in Slovenia at the same time. In fact these are the flies that caught nice fish in this period of time in Slovenia, Austria and some rivers from Italy.
Cheers,
Lucian