It is caddis time, as you know, here in East Europe at the end of May the caddis flies are all over.
If you go fishing for trout in Bosnia, Poland, Slovakia, Slovenia or Romania you will see these insects flying on the river banks. Cinnamon caddis flies, free swimming green caddis and grannom caddis are very common. If you tie imitations of these variants you will practically cover the main trout food in this period of time .
Early in the morning till middle of the day you can start fishing with nymphs then you can switch on dry flies. If is cloudy outside and short showers of rain are possible then you can fish with dry flies all day long.
Enjoy fishing with these flies because trout take them very aggressive and fishing is fantastic, one of the best trout fishing period.
Green Latex Caddis Nymph – pupa version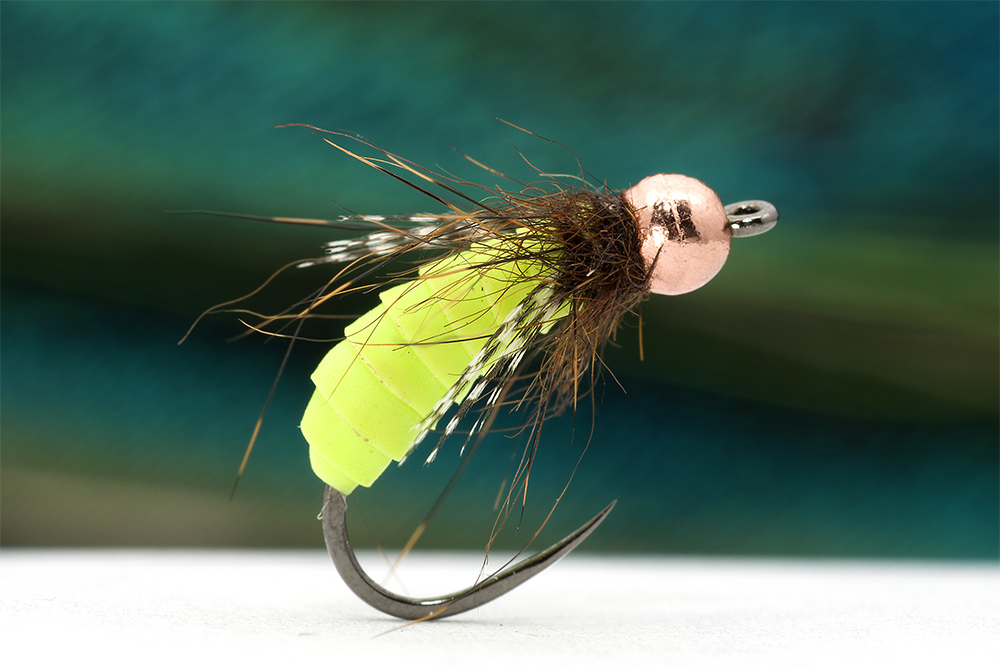 Demmon G #602 #10-16
Thread: Yellow
Body: Virtual Nymph skin – caddis green
Thorax Dubbing – Mad Rabbit Dubbing in natural mixed with orange
Legs: made of teal duck side feathers – barbs only
Head: tungsten beads in gold
Natural Latex Caddis Nymph – pupa version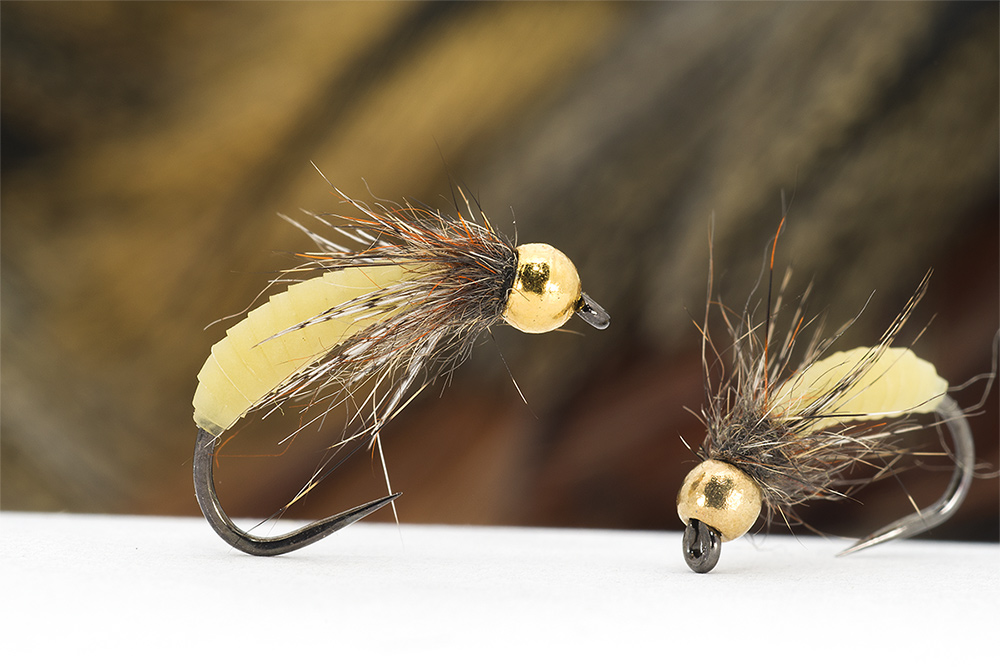 Demmon DGS #902 #10-16
Thread: Yellow
Body: Virtual Nymph skin – transparent
Thorax Dubbing – Mad Rabbit Dubbing in natural mixed with orange
Legs: made of partridge barbs
Head: tungsten beads in gold
Hairy Adult Caddis Dry Fly – for fast flowing rivers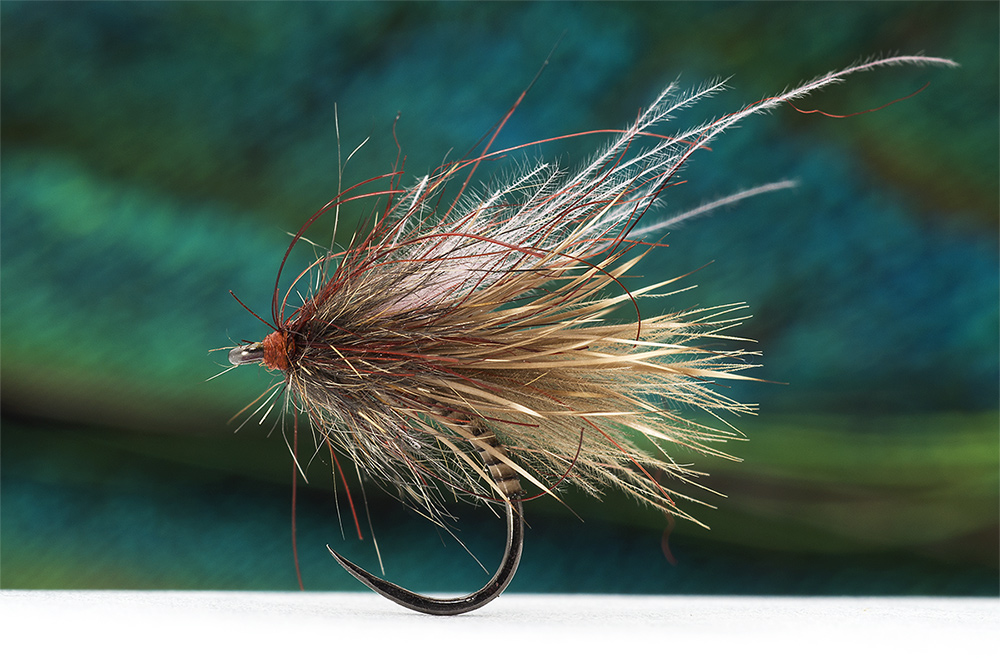 Demmon E 320 BL #10-16
Thread: 8/0 Uni
Coating: Perdigon UV resin clear – for durability
Under-wing : Teal duck CDC
Wing: deer hair – in natural
Indicator – Pink CDC barbs – to help me to see better the fly on the river
Hackle: combination between Sybai trilobal dubbing and Pure Squirrel dubbing fixed in dubbing loop