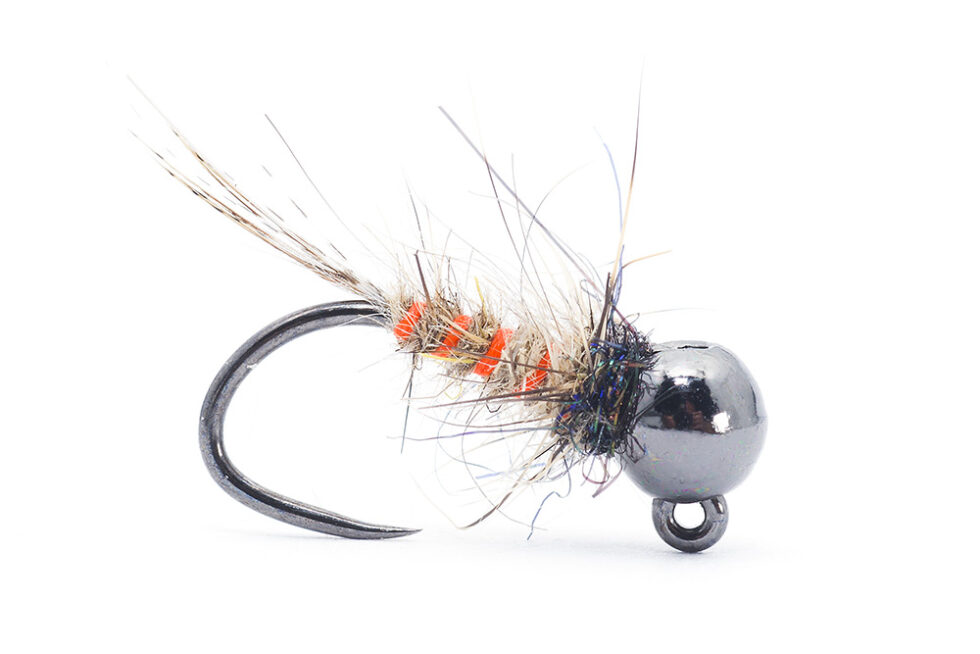 Here is a simple fly that has all the necessary elements: hot spot, sparkle material for contrast and a buggy-spiky look.
When it comes to fly tying, sometimes simplicity can yield remarkable results. The fly I present to you today embodies this concept. With its straightforward design, this fly doesn't demand advanced skills or intricate techniques. Yet, don't let its simplicity fool you – it holds immense potential for successful trout fishing.
Materials:
Hook in any size you like but bigger is better ( in this case)
thread is brown/black, any you prefer
body is made of troutline super spiky dubbing in natural grey
tail is made of mallard/partridge barbs
hot spot is represented by orange thread – used for ribbing
thorax is pure squirrel combined with black-blue synthetic dubbing
bead- super heavy/big tunsten ( in this case is a #12 hook combined with a 4mm black nickel tungsten
You can adapt the body colors as you like and depending of what your trout eats. You can make the fly in cream-tan, olive or brown. All these variants are super effective!