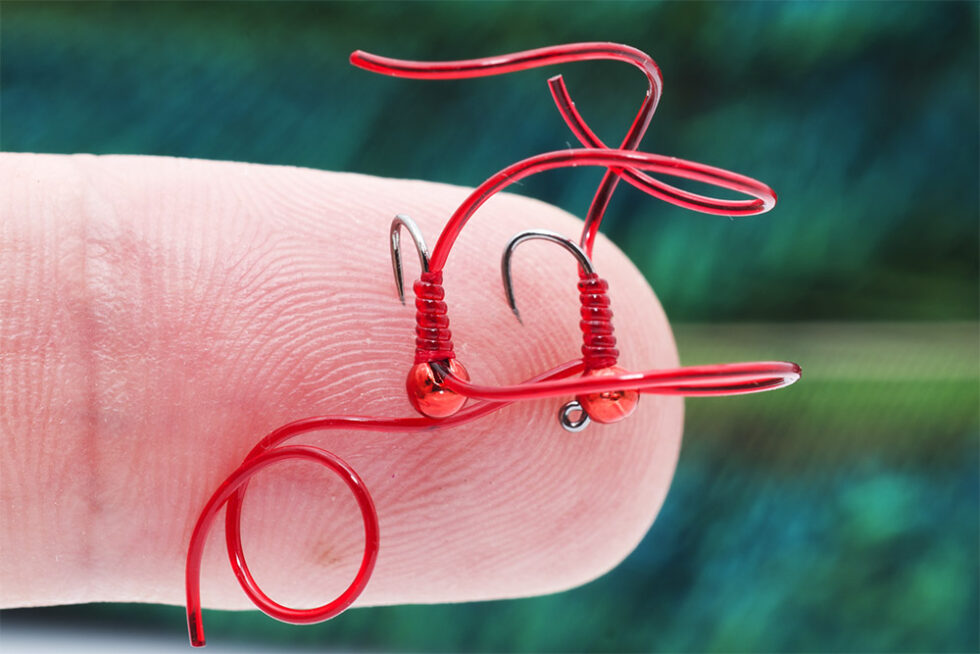 The micro wormy body is a new material wich suits for making thin micro worms. It has a round diameter, it is soft and full of live and is very thin. My first thoughts were: another material for squirmy worms! But it is different, it is made of a different material, it is resistant to light, it does not disintegrate under UV radiation.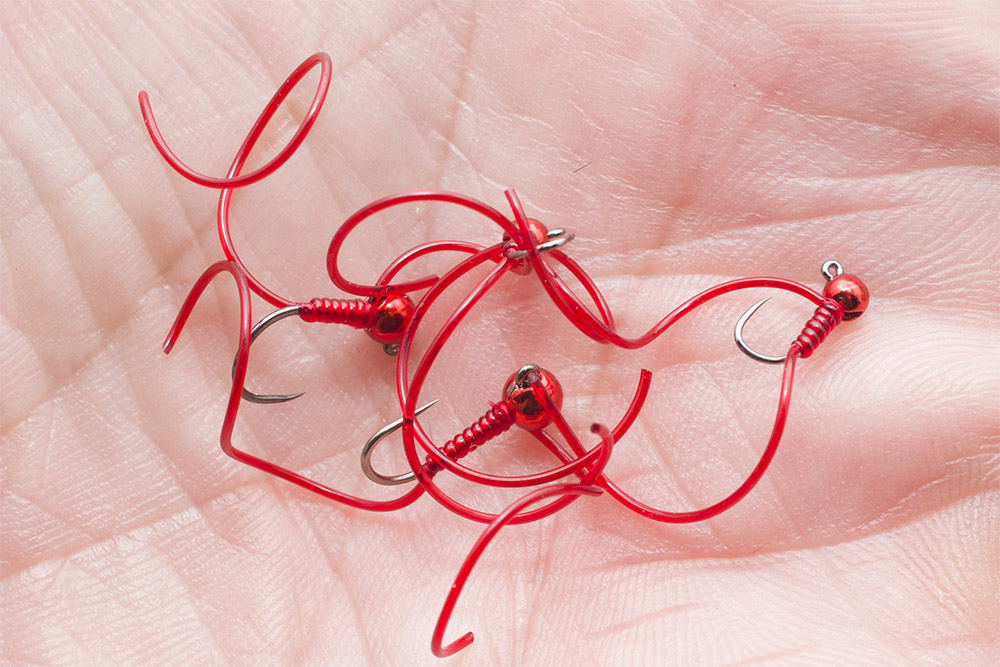 The micro wormy material is thin, can also be used with hooks in size #20. Bellow is a comparation between a size #20 micro worm and and a #12 squirmy worm.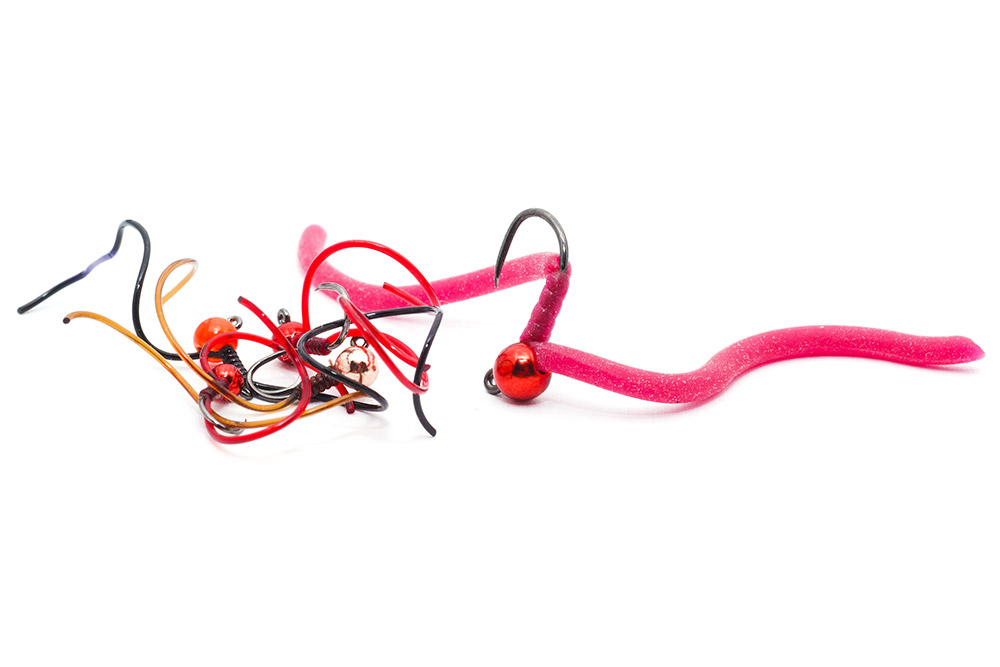 With Micro Wormy Body material you can make other types of flies not only worms. For example bodies of nymphs or buzzers.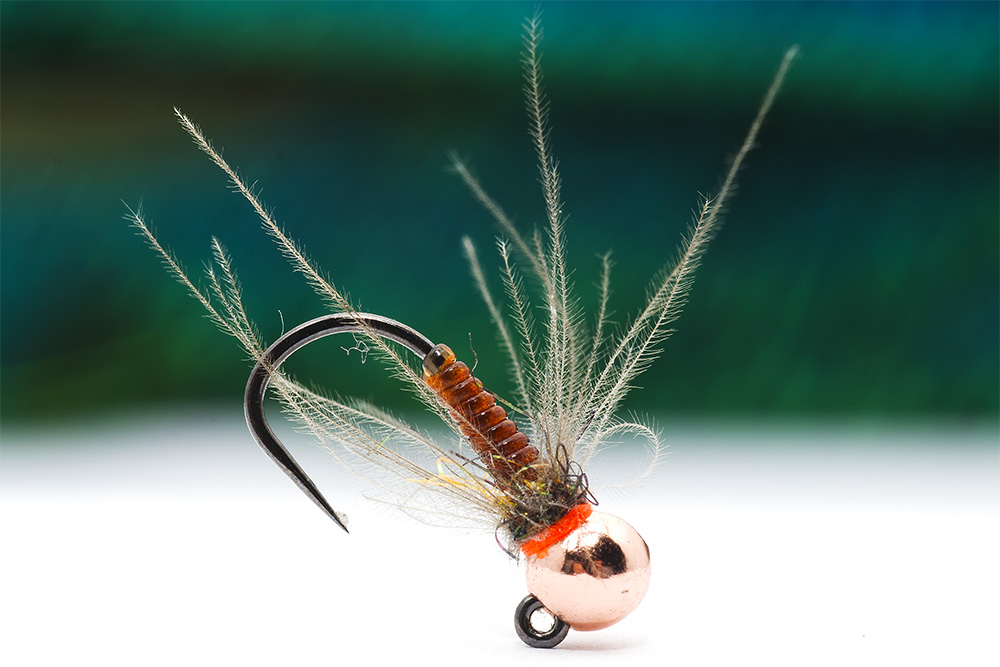 It has a nice glossy juicy look as you can see bellow: